We have been made aware that families being served by Fox & Weeks are being contacted by individuals requesting payment over the phone. Fox & Weeks will not contact a family requesting payment over the phone. Please contact the Savannah Police Department immediately if you are contacted and asked to make payment over the phone. Please contact Fox & Weeks if you have any questions.
Celebrating the life of
Thomas L. Odom, Jr.
November 20, 1939 - October 18, 2023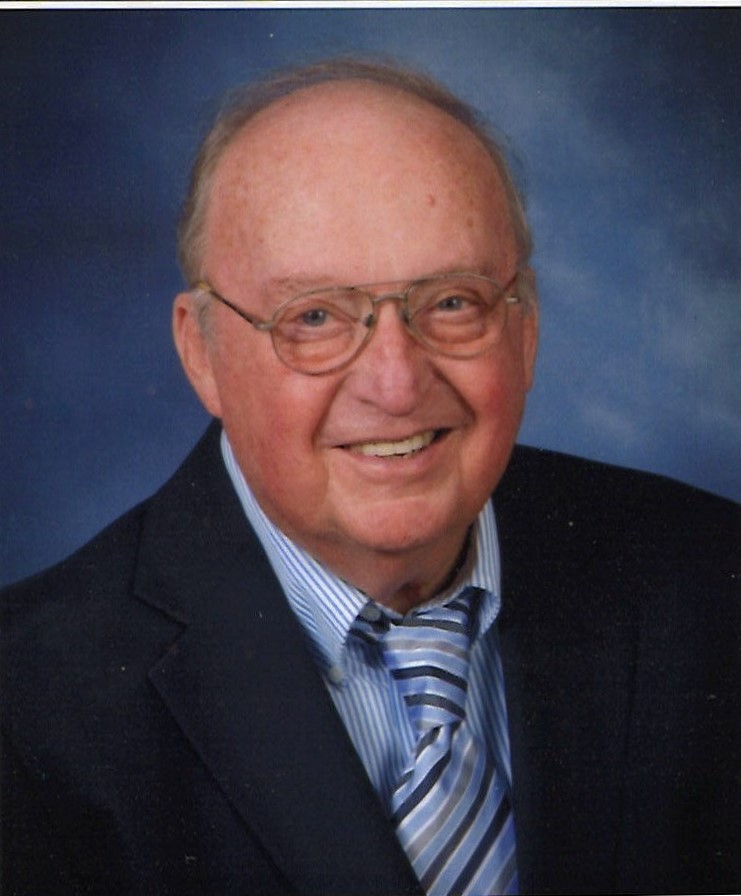 Thomas Leo Odom, Jr., 83, passed away Wednesday, October 18, 2023, at Hospice House. He was born November 20, 1939, in Savannah, GA to the late Thomas L. Odom, Sr. and Anna Louise Odom. Mr. Odom was an active parishioner of Sacred Heart Catholic Church. He owned and operated Odom Electric, Inc. for many years. He was a member of the German County Club, the Knights of Columbus, and the St. Patrick's Day Parade Committee.
Surviving are his wife of 62 years, Sandra M. Odom, three children, Joey and wife Patty, Johnny and wife Lynn, and Dawn. Also surviving are his brother, Cord Odom, his four grandchildren, Brandi and husband Jason Jarrett, Thomas and wife Christina Odom, Rebecca Odom, and Megan Odom, six great-grandchildren, Ben Jarrett, John Jarrett, Caroline Jarrett, Joseph Jarrett, Thomas Odom, III, Connell Odom, and several nieces and nephews.
Visitation will be 4:00 p.m. until 6:00 p.m. with a Rosary Service at 6:00 p.m., Thursday, October 19, 2023 at Fox & Weeks, Hodgson Chapel.
Mass of Christian Burial will be 11:00 a.m., Friday, October 20, 2023 at Sacred Heart Catholic Church.
Burial will follow in Forest Lawn Memory Gardens.
Remembrances may be made to Relay for Life of the Coastal Empire.
GUEST BOOK
Maxine and I are so sorry about the passing of Mr. Odom. He was truly a wonderful man and we have so many fond memories of him while Dawn was a student at Memorial Day School. Love and prayers to the entire family.
- MARK & MAXINE SUSSMAN, SAVANNAH, GA
We are praying for all of you! May he Rest in peace. Sending our condolences and love
- The DeCubellis Family , Pooler , Georgia
Sandy-and all of the Odom family my deepest sympathy for your loss. Tommy was a good man and I love to hear his stories while I cut his hair. With love, Phyllis Smith.
- Phyllis Smith, Savannah , Ga.

A candle has been lit!
Love you all so much. There are no words that encompasses the strength and kindness that was Uncle Thommy. Love you Aunt Sandy.
- Lynda Latourelle, Dallas, TX
I'm so sorry to hear about Tommy's passing. I'll be praying for y'all, may God give all of the family peace and strength through this difficult time. We love y'all !
- Roy White, Guyton, Ga.
Getting to know Mr. Tommy was a great joy. Spending time with him and Sandy gave me happiness and such a wonderful understanding of the area I call home. His smile was always beautiful. His love of his family and friends was and is a legacy that should always be treasured. May tour memories of him give you comfort now.
- Angela Reed, Savannah, Ga
Please accept our deepest condolences to you all. Our hearts are broken for you and the loss of Mr. Tommy. You will all be in our prayers. With all our love, The Miller Family
- Miller, Savannah , Ga
Our thoughts and prayers are with the Odom family during this difficult time. He was always a gentleman. We know he will be missed by everyone.
- Anne and James Byerly, Kansas City, MO
SANDY DAWN JOEY AND JOHNNY HEARTS ARE BRAKING FOR YOU WE FLAT LOVED TOMMY ODOM I REMEMBER AT COYS FUNERAL HOW MUCH HE LOVED COY AND WHEN THEY WORKED TOGETHER YEARS AGO .. SANDY YOUR ARE SO PRECIOUS AND TOMMY ODOM FLAT LOVED YOU .. I KNOW HIM AND COY ARE IN HEAVEN IN TOTAL LAUGHTER OF THEIR LONG CRAZY BINLAW LOVE FOR EACH OTHER. SANDY SORRY WE CANT BE THERE JANE IS IN HOSPICE IN NURSING HOME IN BALDWIN GA SO WE HAVE TO STAY AROUND FOR HER. MY SON LEE WILL BE THERE WITH HIS WIFE TONITE REPRESENTING THE WHITE FAMILY WE LOVE YOU SO MUCH GARY AND KATHY WHITE LOCUST GROVE GA
- gary and kathy white, locust grove , ga
Sandy and Family I looked on Fox and Weeks to read an obituary of my friend and the first thing I see is where Tommy passed away. There are no words to describe how I felt when I saw that. I am heartbroken for you all. Sandy, you all were a perfect couple, just like Les and I. Oh, the wonderful times we had at the German County Club. My thought and prayers are with you, Joey, Patty, Johnny, Lynn and Dawn. I loved all your family so much, and so did Les.
- Brenda Krause, Savannah, GA
Tommy will be missed very much He was a very loving and caring person Our condolences go out to the family . Tommy and Sandy were always a close couple and always did a lot together We will be praying for everyone I am sorry we can't be there, but my sister is in the nursing home under hospice care
- Bill and Vickie Moody, Gainesville , Ga
Johnny & family So sorry for the loss of you dad. Our prayers are with you all Judy & Paul Ganem
- Judy Nease Ganem, Poiler, GA
Betty joins me in expressing our sympathy to the entire Odom family. May your memories and faith give you comfort during this sad time.
- Billy S. Wilson, Jr., Savannah, GA
Sandy and family, my sincere condolences and much love to you all.
- Regina, Dahlonega, Ga.

A candle has been lit!
- Vincent Powers , Savannah , Georgia
Sandy, Joey, Johnny, Dawn and entire Odom Family...my deepest sympathy to you all for the passing of Tommy. Please know you are all in my heart and prayers. I will always carry fond memories of Tommy in my heart. May peace be with you all.
- Donna Kimmer, Loganville, GA
Sandy & Family, I was sorry to learn of Tommy's passing. Prayers for you and the family LeRoyce Brown & Family
- LeRoyce Brown, Savannah, Ga
Services under the direction of:
Fox & Weeks Funeral Directors, Hodgson Chapel
912-352-7200