We have been made aware that families being served by Fox & Weeks are being contacted by individuals requesting payment over the phone. Fox & Weeks will not contact a family requesting payment over the phone. Please contact the Savannah Police Department immediately if you are contacted and asked to make payment over the phone. Please contact Fox & Weeks if you have any questions.
Celebrating the life of
Gregory D. Whiddon, Sr.
Passed away on October 09, 2023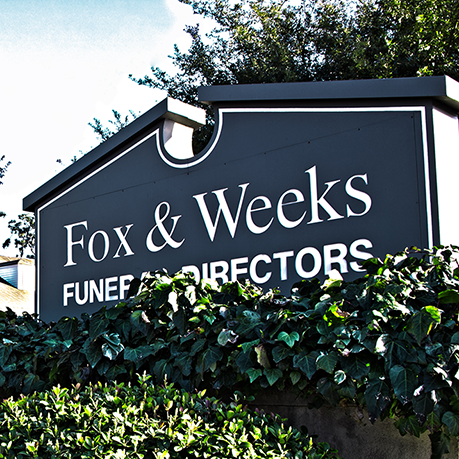 Gregory Drexel Whiddon, known to many as Grego, passed away on October 9, 2023, at the age of 65 in Macon, GA. He was born on February 24, 1958, in Marietta, GA. Grego was a beloved member of his community and will be deeply missed by all who knew him.

Grego is survived by his Sons, Gregory Drexel Whiddon "Drex" and Austin Linwood Whiddon (Vicky) and granddaughter Evelyn. Brother Kenneth Lane Whiddon (Catherine) Neices Christine (Joseph Frank) and Elizabeth (Robert McNew) He was preceded in death by his mother, Rosa Alyce Hurst Whiddon, his father, William Drexel Whiddon, and his spouse, Melissa Lynn Barnhart Whiddon.

Grego's educational journey took him to Worth Academy for high school and Abraham Baldwin Agricultural College for higher education. He was a lifelong learner, always seeking knowledge and growth.

Throughout his career, Grego had a diverse range of roles. He owned and operated Grego's Convenience Store in Tifton, GA, from 1981 to 1986. He then transitioned to owning a non-emergency transport service and selling cars for Ron Roland Chevy in LaGrange, GA. Grego later sold marine insurance before opening Grego's Beverage Warehouse in Pooler, GA, where he introduced the first drive-thru beverage service in the area. After the sale of Grego's, he worked for the Chatham County Tax Assessors office before deciding to embark on a travel adventure.

The passing of Gregory Drexel Whiddon is being handled by Fox and Weeks Funeral Home in Savannah, GA. Their compassionate and professional team is assisting the family during this difficult time.

A celebration of Grego's life will be held at a later date, allowing friends and loved ones to come together and honor his memory. In lieu of flowers, the family kindly requests that donations be made to a charity of your choice in Grego's name.

Grego's legacy will forever live on in the hearts of those he touched. He will be remembered as a loving father, a dedicated businessman, and a friend to many. May his soul rest in eternal peace.
GUEST BOOK
Grego was one of a kind. He had a dry sense of humor and could make everyone laugh. Many funny memories from the Board of Assessors days. We still laugh at Grego adventures. May he rest in peace! Vicki
- Vicki McCuen, Savannah, GA
Grego was a good friend and we met in his Tifton days. He was beyond friendly and kind to all his friends and many perfect strangers ! Thanks for some great memories Grego ! Rest my friend and I know heaven will be another adventure for you ! Condolences to the entire family of good Grego ! Respectfully, John Mulligan
- John Mulligan, Savannah, Georgia
I am so sorry to hear about your daddy's passing. I had no idea. It was especially sad when your mama passed please call me boys. I hope you remember me.
- ANGELA RUIZ, SAVANNAH, GA
Services under the direction of:
Fox & Weeks Funeral Directors, Hodgson Chapel
912-352-7200
Arrangements are incomplete and will be announced at a later date.