We have been made aware that families being served by Fox & Weeks are being contacted by individuals requesting payment over the phone. Fox & Weeks will not contact a family requesting payment over the phone. Please contact the Savannah Police Department immediately if you are contacted and asked to make payment over the phone. Please contact Fox & Weeks if you have any questions.
Celebrating the life of
David Frederick Burr
Passed away on October 14, 2023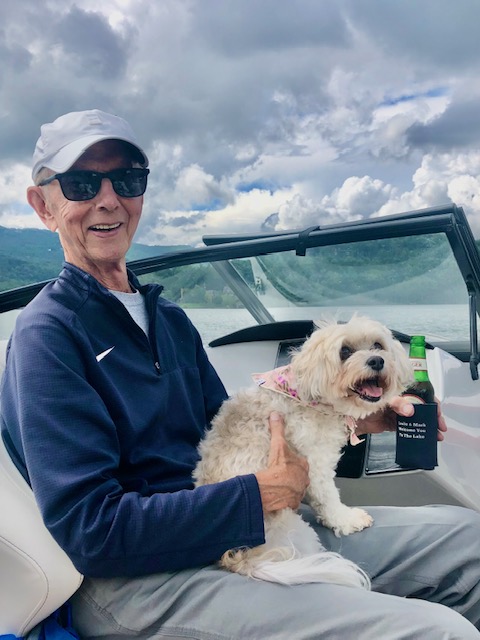 David Frederick Burr, 88, passed away on October 14, 2023, in Savannah, Georgia. He was born in Akron, Ohio on March 29, 1935, and grew up with two sisters, Arlene and Carolyn. David, known to his loved ones as 'Dave', was a kind, generous, down to earth, and positive individual. He had a passion for the outdoors and was an avid athlete. Dave had an entrepreneurial spirit and a sharp business mind. Dave attended Miami University of Ohio for his higher education and later earned a master's degree from the University of Wisconsin. He had a successful career working at Allis Chalmers while living in Wisconsin. Then moved West to begin his opportunity with Rollins Truck Leasing. Later he was promoted to President, and thereafter, the CEO of Rollins Truck Leasing and was based in Wilmington, Delaware.
While attending Miami University his senior year, he met his beautiful wife, Nancy. He used to tell the story of how "Nancy snagged me before I could go out and live the bachelor life!" In the early years of their marriage, they lived in the Midwest and had three daughters: Leslie, Laurie and Janet. They made their way West to Portland, OR where they met wonderful family friends and enjoyed all the outdoor activities the area provided: camping, fishing, hunting, hiking, crabbing, tennis, racquet and handball. The family moved to Pennsylvania for Dave to advance his career with Rollins Truck Leasing and for his daughters to enjoy their love for horseback riding and competition. Savannah, GA and Sisters, OR (Black Butte Ranch), became their next home. They enjoyed many years of travelling cross country between these two homes in their camper and striving to explore many destinations in the US. Dave and Nancy were both adventurous souls!
Dave's wife Nancy struggled with cancer in later years and sadly passed. He was fortunate to find love again and married Becky Pollert. They had 10 very nice years together enjoying tennis and travel and spending time in Colorado where they both had families to visit.
Dave's joy in life came from spending time with his family and friends, working hard and achieving a very successful career, enjoying the outdoors, sports and games. He was passionate about helping others and was extremely generous in nature. As we have notified family and friends of his passing, the kind sentiments, positive words and fond memories that have been pouring in, is a testament to the amazing, loving, endearing man that he was. Leslie and Janet believe wholeheartedly he may rest in peace knowing he has led a very fulfilling life here on this Earth.
Survivors include wife Becky of Grand Junction, CO, daughters Leslie (Mark) of Savannah, GA and Janet (Doug) of Erie, CO. Five grandchildren: Lauren Cone (Adrian), Chandler Cameron, Lindsay Cameron, Haley Smith and Wyatt Smith. Three great-grandchildren: Brooks and Patrick Powell, Perry Cone.
Preceded in death by his parents George and Florence Burr, wife Nancy Burr, daughter Laurie Cameron. Sisters Arlene Carr (Jim-surviving) and Carolyn So.
A celebration of life will be held at a later date as the family will gather to honor Dave's memory. Those who so desire, may make donations in memory of Dave to the ASPCA - American Society for the Prevention of Cruelty to Animals. Dave often made contributions to this organization as he was an animal lover. Contributions can be made at www.aspca.org > "How you can Help" > "Ways to Give" > "Honor/Memorial." Fox & Weeks in Savannah, Georgia is assisting the family with the arrangements. The family welcomes comments and memories shared on this online obituary link.
GUEST BOOK
Leslie and Janet ... Our fondest memories of your dad and mom were the two weeks we spent traveling through Italy with them and our children and grandchildren. It was definitely a special trip! Of course we shared many other good times with them after you and Doug married, Janet. It is with sadness that we send our condolences to both of you and your families. Our love and sympathy ... Dad and Mom Smith
- Richard and Phyllis Smith, Connersville, Indiana
Dave was one of the finest men I have ever known! Great husband, dad, grandad and great granddad! Always thinking of others and was always gracious and kind to me! Rest in peace Dave aka Pappa!
- Ron Cameron, Atlanta, Georgia
Leslie, Laurie and the whole Burr Family. My sincere condolences to you all. I always admired the closeness of this wonderful family. We had such great times at the horse shows with Dave at the helm driving the suburban and horse trailer. I have such great memories with the whole family. I just remember how proud he was of his family. Love you all.
- Louise Serio, Kennett Square, Pa
Janet, Here are a few words of friendship and support for you and your family, to tell you that our thoughts are with you in these moments of great sorrow. Marie-Hélène and Jean-François.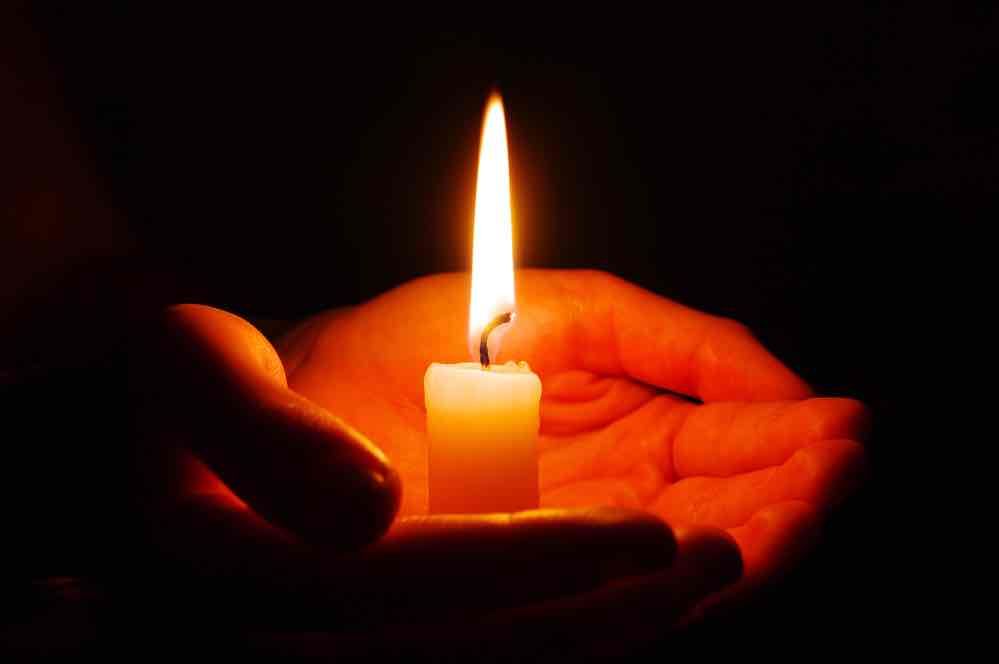 - MH & JF Audrerie , Limoges, FRANCE
Your dad was such a great man and we are so sorry about your loss. They say a father's guiding hand always sits on the shoulder of his children.
- Betsy and Jon Albro, Edgartown , MA
Services under the direction of:
Fox & Weeks Funeral Directors, Hodgson Chapel
912-352-7200
A Private Service Will Be Held