We have been made aware that families being served by Fox & Weeks are being contacted by individuals requesting payment over the phone. Fox & Weeks will not contact a family requesting payment over the phone. Please contact the Savannah Police Department immediately if you are contacted and asked to make payment over the phone. Please contact Fox & Weeks if you have any questions.
Celebrating the life of
Catherine N. McRae
Passed away on September 19, 2023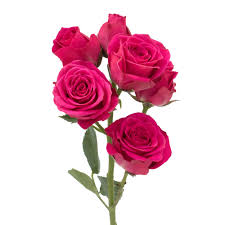 For livestreaming of the service, please click the following link.
https://my.gather.app/remember/catherine-mcrae
Catherine Elizabeth Norton McRae, 80, passed away after a long illness on Tuesday, September 19, 2023, while surrounded by family and loving friends. Cathy was born on July 31, 1943, in Worcester, Massachusetts to the late Joseph and Juliet Power Norton. She graduated with a B.A. in English from Trinity College in Washington, D.C., and from the University of Tennessee with a Master's degree in social work. She later earned a Ph.D. in social work from the University of South Carolina. Cathy was an active member and past President of the Unitarian Universalist Church of Savannah. A lifelong supporter of social justice, Cathy held memberships in the National Association of Social Workers, and the National Alliance for the Mentally Ill.
Cathy is survived by her daughter Caitlin Nicole McRae of Savannah, her son, Colin Alexander Byrne McRae (Lindsay) of Savannah, and her daughter Erin Elizabeth Norton McRae Krajcik of Michigan. She is also survived by five grandchildren, Juliet, Will, and Maggie Krajcik of Michigan, as well as Carterand Penelope McRae of Savannah; her brother, Joseph Norton (Janet) of California; and two sisters, Mary Lou Baker of Maryland, and Judi Defrancesco (John) of Maine; along with numerous loving nieces and nephews.
Cathy's greatest legacy will forever be the love she showered upon her family and friends, but she may be most remembered for the devotion she showed to the Savannah community. Cathy was a pioneering social worker who helped implement innovative solutions in the field of aging services, and for those experiencing mental illness, homelessness and post-traumatic stress. Cathy had a big heart and a probing mind, as she loved art, music, and exotic foreign travel with family and friends.
A Memorial Service will be held at 1:00 p.m. on Saturday, October 21, 2023, at Fox & Weeks Funeral Homes' Hodgson Chapel in Savannah, with Reverend Lisa Doege officiating.
Remembrances may be made to the Unitarian Universalist Church of Savannah, 311 E. Harris Street, Savannah, GA 31401; the National Alliance for the Mentally Ill, 4301 Wilson Blvd., Suite 300, Arlington, VA 22203 (nami.org); or the Savannah chapter of the National Association of Social Workers.
GUEST BOOK
Caitlin, Gordon and I are sending you loving wishes on the loss of your mother. Your care and devotion to her over this short time that we have been lucky to know you both has been truly exceptional. We know you and your family will miss Cathy but we're sure that her memory will carry you through. Much love to you all at this sad time, Cathy
- Cathy and Gordon Webb, Savannah, gA
I'm so sorry for the heartache the loss of Cathy is causing you and your family, Caitlin. As time goes on, may your many years of wonderful memories warm your heart. She could not have had a more loving care giver in these last years.
- Vicki Weeks, Savannah, Georgia
Our deepest sympathy and condolences for you and your family with the loss of your mother, Cathy. I remember her smile and beaming pride watching her son dance for a charity event in Savannah many years ago. Social workers are the foundation of helping communities succeed. Much love to you all.
- Susan & Stu Harmening, Navarre, FL
Jane and I express our sorrow for your loss. Your mother inspired us with her strength, courage, wit and wisdom.
- Bill & Jane Hoffman, Savannah, GA
Services under the direction of:
Fox & Weeks Funeral Directors, Hodgson Chapel
912-352-7200