We have been made aware that families being served by Fox & Weeks are being contacted by individuals requesting payment over the phone. Fox & Weeks will not contact a family requesting payment over the phone. Please contact the Savannah Police Department immediately if you are contacted and asked to make payment over the phone. Please contact Fox & Weeks if you have any questions.
Celebrating the life of
Timothy Stuart Robinson
October 10, 1969 - October 08, 2023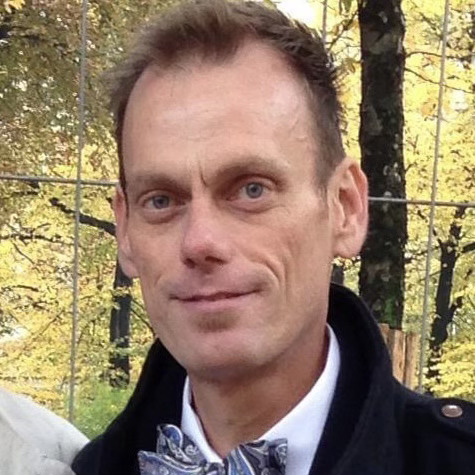 TIMOTHY STUART ROBINSON born October 10, 1969, passed away on October 8, 2023 at the age of 53. He joins his father, John E. Robinson, nephew Cody Norton, and great niece Penelope (Penny), along with several aunts in Heaven.
He is survived by the love of his life whom he's shared with for the past 27 years, Clayton Riley, his mother Lora Carter, (Allen) and two sisters, Debbie Robinson and Cindy Norton (Rick), nephew/brother, Scott Robinson(Liz), two nieces Heather Clark and Marinna Morris (Donnie), and great nieces Baylee, Kendall, Kacie, Emilia(Milli), Mia, Madeline, and one great nephew Mason, and a number of many close friends.
Stuart was all about life, gardening, and most importantly, family, whom he loved dearly. He recently received Yard of the Month in his Forrest Hills neighborhood. He loved planning all the family holiday meals, as he was an avid baker, and a budding gourmet chef.
Stuart grew up in Baxley, Georgia, moving to Savannah in 1982. He was a graduate of Jenkins High School, Armstrong State University, and Savannah Technical College.
GUEST BOOK

A candle has been lit!
Stuart was such an amazing person. I enjoyed spending time with him growing up and then again as adults. He definitely loved his flowers!!! Stuart will be greatly missed.
- Michele Hutcheson Carter, Baxley, Georgia
My deepest condolences and prayers for my friend Lora Carter and her family on the loss of her son. The few times I was around Stuart he seemed like a very kind and loving person. I'm sure he will be greatly missed by his family.
- Judy Davis, Midway, GA
Eternal rest grant unto him and may your perpetual light shine upon him forever dear Lord! Rest in Peace Stuart.. you were an amazing and kind person and I'm so blessed to have known you in this life.
- Matt Seyden, Valdosta , GA
Our prayers are with your family. May God comfort you and give you peace.
- Louisa & Grant Cate, Savannah, Ga
I remember when we were in high school together. Stuart always had a smile on his face and would do anything for his family and friends. Gone to soon but not to be forgotten. Prayers for Clayton and his mom and other family members
- Shelby Behune Cadwallader , Kennesaw, Ga
Clayton I can't imagine the void that you are experiencing. My heart hurts for you as it does for Debbie and Lora and the whole family. Stuart was an amazing, kind, generous, funny, interesting but most of all loving person. He is already missed! If y'all need anything please let me know, Clayton I'm just around the corner and Deb you're never too far.
- Cindy the other Cindy, Savannah , Ga
Stuart was truly one of a kind. Always happy, always gracious, always curious, always friendly, always loving and always willing to do whatever it took to make other people happy and smile. His friends and family meant everything to him and he meant the world to us. Clayton you have a "village" here for you as does Stuart's family…sending love to all of you. Love you Stuart… rest in peace.
- Chris Combs , Portsmouth , NH
My deepest condolences to the Family and all friends of Stuart he was an amazing person .
- Ty Denmark , SAVANNAH , Ga
I would like to express my sincere condolences to all of Stuart's family many I know some I don't but I feel as though I do because Stuart was not just my very very best friend ever he was family to me!!! He was the greatest kindest most gentle soul I have ever met he was truly a rare gem and once in a lifetime of having such a great loving caring friend!!! I will be forever lost in this world without him but I will forever cherish the memories that I have of him and I know that he will be waiting for me on the other side in heaven saving me a spot right next to him so that he can be ready to fill,me in on everything that I missed because he never left me out of anything!!! I will miss sharing flower cuttings and recipes the great gifts he made me with his precious hands for there was nothing that he couldn't do he was absolutely the greatest at everything he did especially being my friend!!! I will miss having lunch with him and going to Jekyll looking for the balls well in our case trash lol cause I side joke that's all we ever found but we were together having fun and that's all that mattered because we were to gather making memories ones that I will miss and cherish forever!!! I love you Stuart and 8 am so grateful to have met you and had you as my BESTIE for so so many years I pray that you are pain free and can be in great peace rest now my precious friend and until we meet again I will forever have you in my heart ❤!!! God bless all of the family I will forever have you all in my heart and prayers!!! We all lost the greatest love of all!!! RIP MY BESTIE UNTIL WE MEET AGAIN I LOVE YOU!!!
- Tina Neesmith, Darien, GA

A candle has been lit!
- Tina Neesmith, Darien, GA
Lora, may you find comfort and peace in knowing that your son lived his life fully with love and generosity. My deepest condolences to you and the family.
- Susan m Johnson, Weaverville, NC
I'm so sorry for the loss praying for the family.
- Patience Blount, Savannah , Ga
Dear Lora and family you guys know how much I loved Stuart. He was a kind and caring person. He enjoyed birthday parties with my granddaughters and made the best lemon bars ever. His zest for life was immeasurable. I know he will be missed by all, especially his family that he loved so much. Gone but never forgotten.
- Betty Addington, Savannsh, Ga
Lora and family,in our thoughts and prayers
- Paul and Gwen Parke, Midway, Ga.
Thank you uncle Stuart for loving and making my uncle Clayton smile for the last 27 years. You'll be missed dearly. Your bright soul will forever live on in our memories ❤️
- Tierney Compher, new albany , IN
May the Great Comforter be with you in this time of mourning. Stuart was a good friend, full of love and laughter. My sincere condolences for the entire family.
- Beth Price, Monroe, Georgia
Condolences our prayers are with you and your family.
- Praylo , Effingham , Georgia
Prayers
- Anonymous , Savannah , Ga

A candle has been lit!
Praying
- Anonymous , Savannah , Ga
Services under the direction of:
Fox & Weeks Funeral Directors, Hodgson Chapel
912-352-7200