We have been made aware that families being served by Fox & Weeks are being contacted by individuals requesting payment over the phone. Fox & Weeks will not contact a family requesting payment over the phone. Please contact the Savannah Police Department immediately if you are contacted and asked to make payment over the phone. Please contact Fox & Weeks if you have any questions.
Celebrating the life of
Grace Mikel Wallace (Marvelous Mickey)
May 07, 1936 - October 05, 2023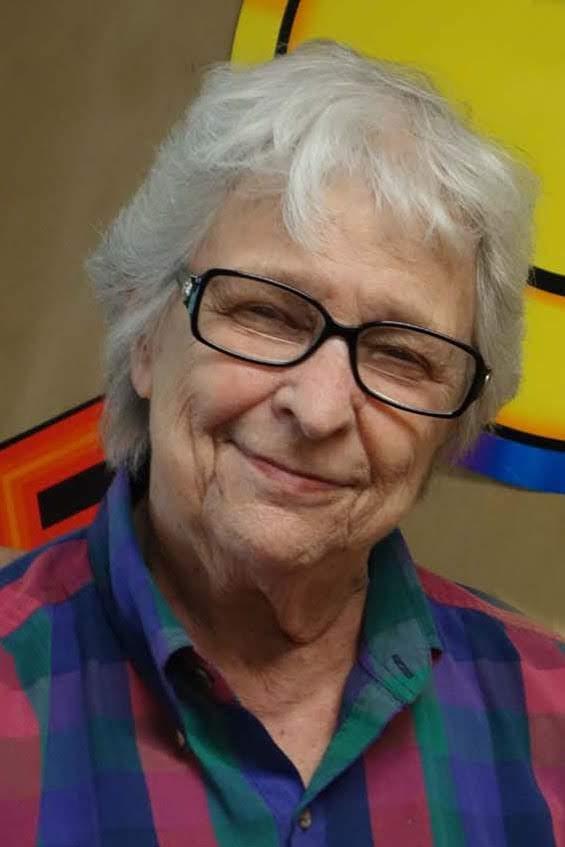 Grace Mikel Wallace better known as Marvelous Mickey, to anyone meeting her for less than a minute, passed away October 5, 2023, with her loving family around her. She was born May 7, 1936, in Augusta, Georgia, to William Augustus Wallace and Grace Corley Wallace Lanier.
Mickey grew up in Savannah, Georgia and graduated from Savannah High School in 1954. She was highly adventurous in her early teen years, even riding her bicycle alone to Augusta, GA before being escorted to a sheriff's office to await the parents. She joined the Navy WAVES in 1954 and left for Brunswick, Maine for training as a communications operator specializing in Morse Code. She was very proud of her service at a time when military service was not common for women. After her four years of service she was accepted at Columbia University but returned to Savannah and attended Armstrong College. It didn't take her long to start her career in broadcasting as copywriter, director, producer with numerous voiceovers in radio and TV working at WSAV, WSGA,WZAT, WTOC. She loved the television and movie industry and lived in San Diego and Hollywood In the 60's and 80's.
She created many unique advertising slogans such as Madman Geriner for her brother-in-law, who owned Savannah Motor and Brake, "Things Come in Mall Packages," and "It Never Rains" on the Oglethorpe Mall wall. From 1980 -1986 she opened and co-owned Images, The Advertising Group. She was a give back person helping with Hospice Savannah and she always had a soft heart for animals. The Humane Society of Greater Savannah was the primary benefactor with community messages like Sherlock Bones and Paws Cause.
Mickey lived at Rivers Edge Senior Living facility for 14 years. She greeted everyone moving into the facility as well as keeping them entertained during her "Mondays with Mickey ".
When we say greet, it was often perceived as a strange encounter since she was always to be the center of attention and she let everyone know this. However, she was a great comfort to many people who were making difficult life changes. She was adored and will be missed by everyone, staff included. She was proud of Savannah and Tybee and loved educating the fortunate people who would attend her performances and bus rides.
In Mickey's words, "All that I have or have had are the results of the many gifts given to me by my Lord and Savior, my faith in God, the blessing of my amazing family. It's been an amazing adventure. This life of mine….and I leave it when necessary with a broad grin, dimples showing, mother's hair that I often awoke adorned with and so much love and appreciation soooo broad that I cannot begin to verbalize."
She is predeceased by her mother Grace Corley Wallace Lanier, stepfather Bill Gundy Lanier, father, William Augustus Wallace and her brother-in-law, William "Bill" Geriner. She is survived by her sister Linda Wallace Geriner, brother William "Billy" Lanier, sister-in-law Gail Means Lanier, her niece Karen Geriner Robertson (Ted), nephew Clay Geriner (Holly), niece Kristin Geriner (Wes Davis), niece Sarah Lanier Schumm (Kurtis), niece Kacey Lanier Huber (Corey) many great nieces and great nephews and her feline children, Little Boy and Kitty Kitty.
Her family wishes to thank her second family at Rivers Edge, her medical team of doctors, her caring nurse Alvin, her CNA Veronica from Hospice Savannah, and her caregiver Stephanie.
There will be a private family graveside service which will be held at the National Cemetery in Beaufort, SC at a later date and a future celebration of life at Rivers Edge.
Remembrances can be sent to the Humane Society of Savannah, Hospice Savannah or charity of your choice.
GUEST BOOK
Mickey hired me at the old WSGA back in the 1970's to take her place as copywriter. For many years we were fast friends and had great times together having dinners downtown and at Tybee. May she rest in peace.
- Beth Kinstler , Tryon , NC

A candle has been lit!
Marvelous Mickey entered Heaven shining so much brighter than ever before! Our world is now a little dimmer & our hearts are broken. Mickey always had a way of walking into a room & making everyone feel better by her beautiful smile & vivacious personality! She always made you feel like you were her best friend & sincerely cared about you. She was always such an inspiration & encouragement to me. My superstar has her golden star (and mansion) now.. but I know she will keep watch over all of her loved ones from above. I love Mickey & will miss her dearly! My deepest sympathies go out to the family. Especially her sister, Linda, who Mickey loved more than anything! My prayers are with each & everyone who loved my precious friend. God bless you! Jan Russell
- Janet Russell , Savannah , Ga
Mickey was a delight to know. I especially appreciate her kindness to my Mother, Olga Usher, another "cat person" at Rivers Edge.
- Carolyn Usher Oxenrider, Savannah, Georgia
Mickey was a delight to know. I especially appreciate her kindness to my Mother, Olga Usher, another "cat person" at Rivers Edge.
- Carolyn Usher Oxenrider, Savannah, Georgia

A candle has been lit!
- Rhonda K. Sutlive, Savannah, Ga
So sad to hear about Micky, she was always one of my favorite people. What a great personality, I'm sure she will be missed by everyone who knew her.
- May Disher, Savannah, Ga
Services under the direction of:
Fox & Weeks Funeral Directors, Hodgson Chapel
912-352-7200
A Celebration of Life Will Be held at a later date