We have been made aware that families being served by Fox & Weeks are being contacted by individuals requesting payment over the phone. Fox & Weeks will not contact a family requesting payment over the phone. Please contact the Savannah Police Department immediately if you are contacted and asked to make payment over the phone. Please contact Fox & Weeks if you have any questions.
Celebrating the life of
Willis Bruce Gabbitas
August 23, 1946 - October 04, 2023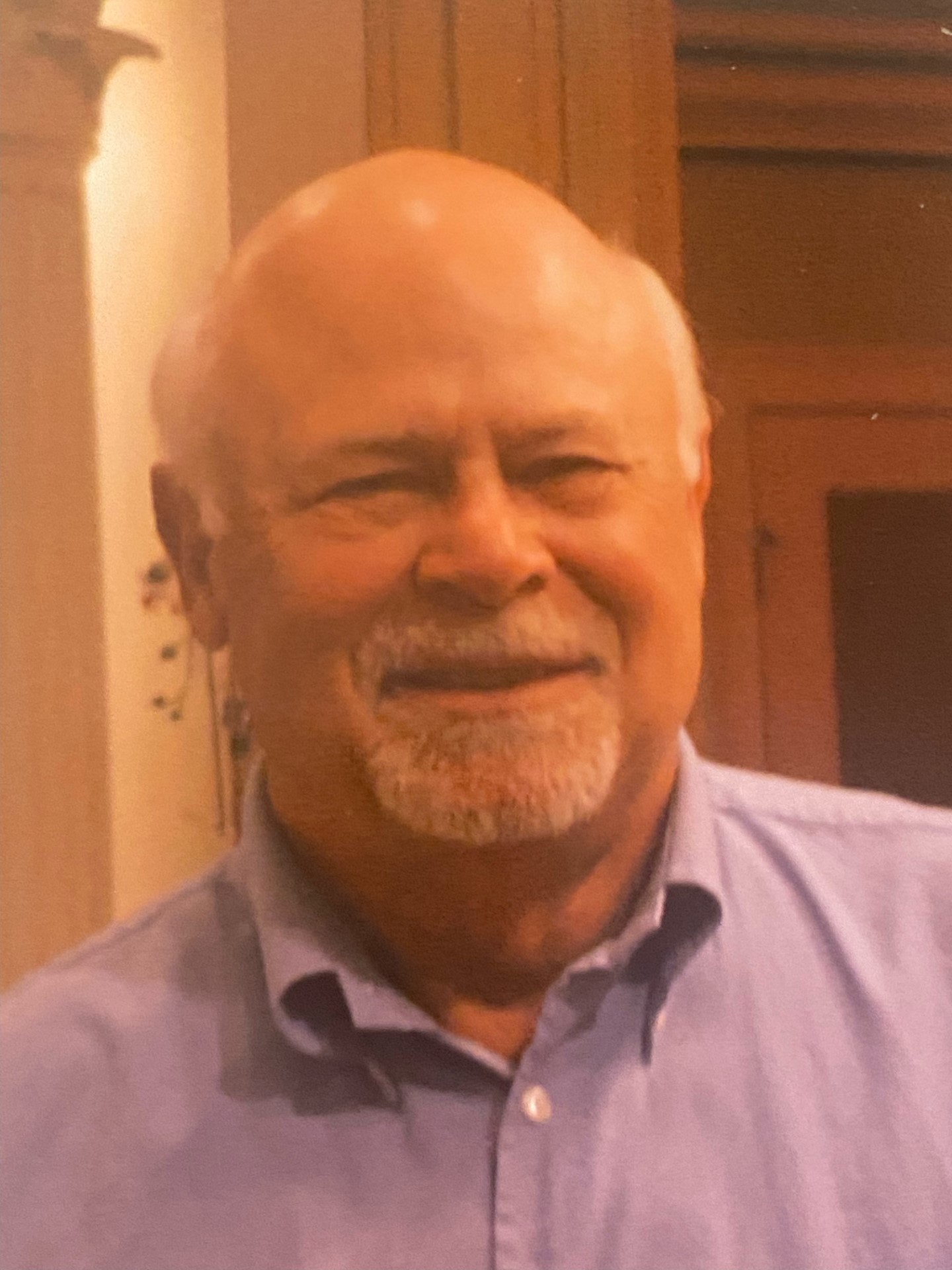 Willis Bruce Gabbitas, of Savannah, Georgia, died at his home the evening of Wednesday, October 4, 2023, at the age of 77.

Bruce was born in Detroit, Michigan, to Wilvan and Andrew Bruce Gabbitas. He proudly attended Montgomery Bell Academy in Nashville, Tennessee, and the University of Michigan for his BA and MBA. Bruce spent his retirement pursuing his loves of travel and golf with his longest love, Bari. We will long remember his dedication to his family and friends, and we know he still remembers the 79 he shot earlier this year.

He is survived by his wife of 55 years, Bari Gabbitas, his daughters, Andrea Hall of Reston, Virginia, and Michelle Gabbitas, of Baltimore, Maryland, and two grandchildren, Caleigh and Brayden Hall.

A visitation will be held at Fox & Weeks, 7200 Hodgson Memorial Drive, Savannah, Georgia, from 3 to 5 pm on Saturday, October 7, 2023.

In lieu of flowers, the family suggests you consider a donation in Bruce's memory to Landlovers or the Skidaway Village Public Library.
GUEST BOOK
Our deepest sympathy to Bari and the entire Gabbitas family.
- Ken and Pat Craver, Sebring, FL
Oh, Bari, Andrea and Michelle, I am saddened beyond words to know this news. I was just thinking about visiting you and Bruce this week. I will call soon. Wish I could be there to give hugs all around.
- Dorinne Reiley, Venice, Florida
Bruce will be missed by the entire Lowry family. We have shared many good times.
- Cynthia W Lowry, Ashland, VA
Bruce was a true friend! Can't find many of them!!
- Bill Hicks, Simpsonville , SC
Our condolences and deepest sympathy. Our thoughts and prayers go out to the Gabbitas family. Rest in Peace.
- Michael & Rose Marie Randazzo, Murrells Inlet, SC
Bari, very sorry to hear this. Remembering good times we had together.
- Steve & Kathy Sedlak, West Bloomfield , MI
Our dear Bari. We are so sadden about the passing of Bruce. He will be remembered for his funny Facebook posts, his sweet, kind demeanor and his love of travel and golf. Most importantly, he will be remembered for his loving devotion to you
- Lisa and paul gooden, Savannah, Ga
Dear Bari, So very sorry to hear of Bruce's passing. Our heartfelt sympathies to you and your family. We have many found memories of our times together and how you & Bruce welcomed us into your home when we first moved to SC. Much love, Ken & MJ
- Ken & MJ Ferrari, Dublin, OH
Bari, we were shocked to hear the news, and we are so sorry. I am so glad we were able to spend time with him this last summer. Love ya
- Bill & Berta Gebo, Sanford, MI
When I joined Wachesaw, Bruce was the first to befriend me. I quickly found out that he and I had attended the same high school. And even though he moved to Savannah, he stayed in touch. I always looked forward to his interesting emails. You will be missed Bruce! Bari, God bless.
- Douglas Shanks, West Halifax, VT
Bari on behalf of our Wed golf group we are so sad to hear of Bruce's passing…he was a great guy, good competitor, engaging conversationalist and good buddy. We wish you and your family peace and comfort at this difficult time….Paul
- Paul Alper , Savannah , GA
Bari, Mark and I are so sadden to hear this news. We enjoyed playing euchre with Bruce and will miss his smiling face and good spirit. We are thinking of you and hope you find peace in the memories of the long and wonderful life you had together. Condolences, Mark and Dawn Wagner
- Mark and Dawn Wagner, Savannah, Georgia
Dear Bari, we were looking forward to have another great dinner and fun evening with you and Bruce next week. Steve and I are devastated by this news. We will miss Bruce's stories, laugh and company. Our thoughts are with you and your family. Love Tammy and Steve
- Tammy and Steve Walker, Savannah, GA
Dear Bari, Andrea, Michelle, condolences to you on the passing of Bruce and your dad. I am so sorry to hear this terrible news and sad to think that he and I will not be emailing and texting again. Bruce has always been a great friend no matter where you guys moved too. His great smile and sense of humor will be missed. Please know that are prayers are with you all and if there is anything we can do please call on us. God bless Bruce and you all. Rick & Evie
- Rick Buckley, Unionville, CT
Bari, we are saddened by the news of Bruce' s sudden passing. We have fond memories of both of you in Murrells Inlet. Please know you are in our thoughts and prayers.
- Mary Ann and John Mistak , Newtown , PA
Bari and family, we are so sorry to hear about Bruce. God bless.
- Frank and Judy Branca , Murrells Inlet , South Carolina
Bari, Andrea and Michelle, our sincerest heartfelt sympathies to you all! We are still in shock and heart broken over your loss! Bruce was such a warm and caring person and his friendship will be greatly missed. We will definitely be in touch Bari as things settle down. You are are all in our hearts and prayers!
- Susan and Donald Chittick, Murrells Inlet, SC
Bari-It was with a sense of sad disbelief that I learned of Bruce's passing. I feel fortunate that I had a chance to visit with him in March when I was returning home from a conference in Orlando. Then our recent adventure in Michigan. Bruce always had a special joy picking on me. When I saw him at the airport in Michigan it only took him less than two minutes to chuckle after a well placed comment. Truth is, I will miss that. You both opened yourhome to me on several occasions and that was very kind of you both. I will continue to pray for your family at this time.
- Don Masura, Winston-Salem, NC
So sorry for the passing of Bruce, such a kind and generous man.
- Brian and Sam Ralston, Grosse Ile ,, MI
Bari, and. family, sorry for your loss. I new Bruce when he was with DuPont marketing. I worked at Precision Coatings Spring valley Illinois coating facility. Always enjoyed time with Bruce. He always enjoyed eating at a place called Igloo. Always ordered there cup of chili And home made pork tenderloin. Prayers Tom ZIANO
- Tom Ziano , Granville , Illinois
Services under the direction of:
Fox & Weeks Funeral Directors, Hodgson Chapel
912-352-7200