We have been made aware that families being served by Fox & Weeks are being contacted by individuals requesting payment over the phone. Fox & Weeks will not contact a family requesting payment over the phone. Please contact the Savannah Police Department immediately if you are contacted and asked to make payment over the phone. Please contact Fox & Weeks if you have any questions.
Celebrating the life of
Lila Fitzgerald Thurlow
April 05, 1939 - September 29, 2023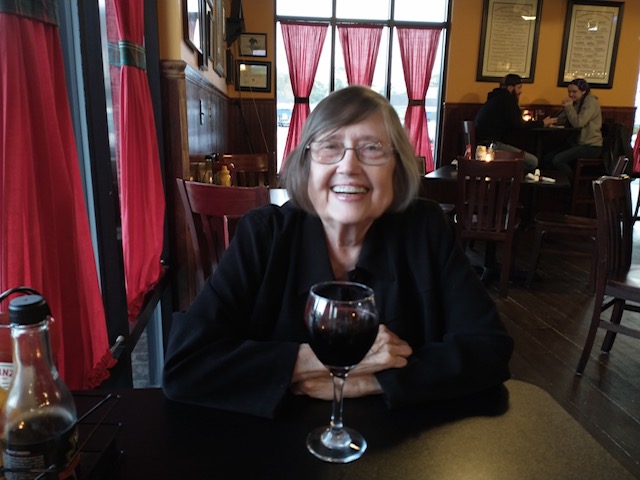 Beloved mother, grandmother and friend, Lila Fitzgerald Thurlow, 84, of Richmond Hill, GA passed away peacefully surrounded by family on Friday September 29th after a short but difficult battle with cancer.
Lila was born and raised in Lake Forest, IL and raised her children in the area. Lila loved working as a legal assistant and worked until her retirement in 2017 when she moved to Richmond Hill, GA to be with family.
Lila was beautiful inside and out. She loved her family and her 3 dogs and she loved spending her days reading and enjoying the beauty around her.
She was preceded in death by her husband, George Thurlow; her parents, Charles and Lillian Fitzgerald; her brother and sister-in-law Charles and Joan Fitzgerald; sister Claren Kennedy; and sister and brother-in-law Nancy and Lawrence Smith.
Lila is survived by her sons; Lee Luick and David (Missy) Luick; daughter Elizabeth (Robert) Faber; grandchildren, Spencer Colbeck, McKayla Luick, Tyler Luick, David Luick, Jack Luick and numerous nieces and nephews.
The service will be held at The Church of St. Mary's located at 175 E Illinois Rd, Lake Forest, IL at 10:00am on Wednesday, November 22.
In lieu of flowers, remembrances can be sent to hospicesavannah.org in her name.
GUEST BOOK
Sorry to learn of Lila's passing. Enjoyed our visit about three years ago at Richmond Hill. Our prayers are with the family. Dennis & Mary Fitzgerald
- Dennis Fitzgerald first cousin, Myrtle Beach, SC

A candle has been lit!
- Melissa, Richmond Hill, Georgia
So sorry to hear of Aunt Lila's passing. Sending love.
- Mary Kennedy, Sacramento, CA
Services under the direction of:
Fox & Weeks Funeral Directors, Hodgson Chapel
912-352-7200