We have been made aware that families being served by Fox & Weeks are being contacted by individuals requesting payment over the phone. Fox & Weeks will not contact a family requesting payment over the phone. Please contact the Savannah Police Department immediately if you are contacted and asked to make payment over the phone. Please contact Fox & Weeks if you have any questions.
Celebrating the life of
Evelyn R. Saum
June 09, 1926 - September 02, 2023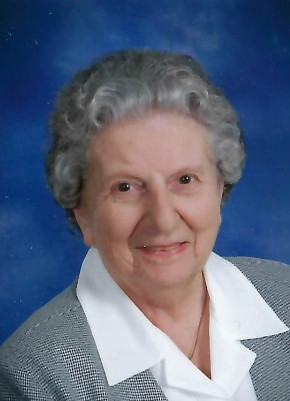 Evelyn R. Saum, age 97 and a resident of Skidaway Island, Georgia, since 1984 and New Canaan, Connecticut for 17 years before then, died at the Oaks Health Center on Skidaway Island on September 2, 2023. She was born in Montville, Connecticut, where she developed her love for riding horses and started her prized collection of porcelain horses. She owned and operated Ev's Beauty Salon in New London, CT for several years before marrying the love of her life, William A. Saum, in 1958. They had a wonderful life together and travelled to Japan, Africa, Europe, and many other interesting places both during his business career and after his retirement.
She was an avid golfer and a talented and creative quilter for decades, displaying her quilts in local shows and at the 1996 Atlanta Olympics, and loved doing jigsaw puzzles in her later years. She also made hundreds of beautifully adorned stuffed Teddy Bear outfits at Christmas over the years, which were given to underprivileged children. She and Bill were very active members of the Skidaway Island Methodist Church, and her ashes will be interred with his at the Evelyn and Bill Saum Memorial Garden at the Church.
Evelyn was predeceased by her husband and by her son Kenneth A. Saum. She is survived by Ken's wife, Georgia Saum, and their children, Kevin Saum and his wife Kerri, Kristopher Saum and his wife Amy, Amy Somers and her husband Rob, and by Kevin and Kerri's children, Zoe Saum and True Saum, and by Kris' children, Justin Saum and Connor Saum. She is also survived by her son Gregory A. Saum and his partner, Lisa Miller, and by Greg's children, Andrea Turner and Brian Saum, and by Andrea's husband, Brian Turner, and their children, Jack Turner and Chase Turner, and by Brian Saum's partner, Marielle Hayden.
The family wishes to thank Evelyn's many friends and caregivers at the Oaks Health Center at the Marshes of Skidaway Island and at the Skidaway Island Methodist Church for their kind friendship and care. She was very much loved by her family for her kindness and wonderful spirit. She will be greatly missed.
A memorial service will be held on January 27 at 10 AM at Skidaway Island Methodist Church 54 Diamond Causeway, Savannah, GA 31411. Evelyn requested any memorial donations to be directed to the church, for the Memorial Garden.
GUEST BOOK

A candle has been lit!
Love for Evelyn and her family.
- Lisa Miller, Addison, VT
Services under the direction of:
Fox & Weeks Funeral Directors, Hodgson Chapel
912-352-7200
Memorial Service

10:00 am on Sat, January 27, 2024

Skidaway Island Methodist Church
54 Diamond Causeway (map)


Savannah GA 31411

912-598-8460