We have been made aware that families being served by Fox & Weeks are being contacted by individuals requesting payment over the phone. Fox & Weeks will not contact a family requesting payment over the phone. Please contact the Savannah Police Department immediately if you are contacted and asked to make payment over the phone. Please contact Fox & Weeks if you have any questions.
Celebrating the life of
Brenda Rotureau
Passed away on October 02, 2023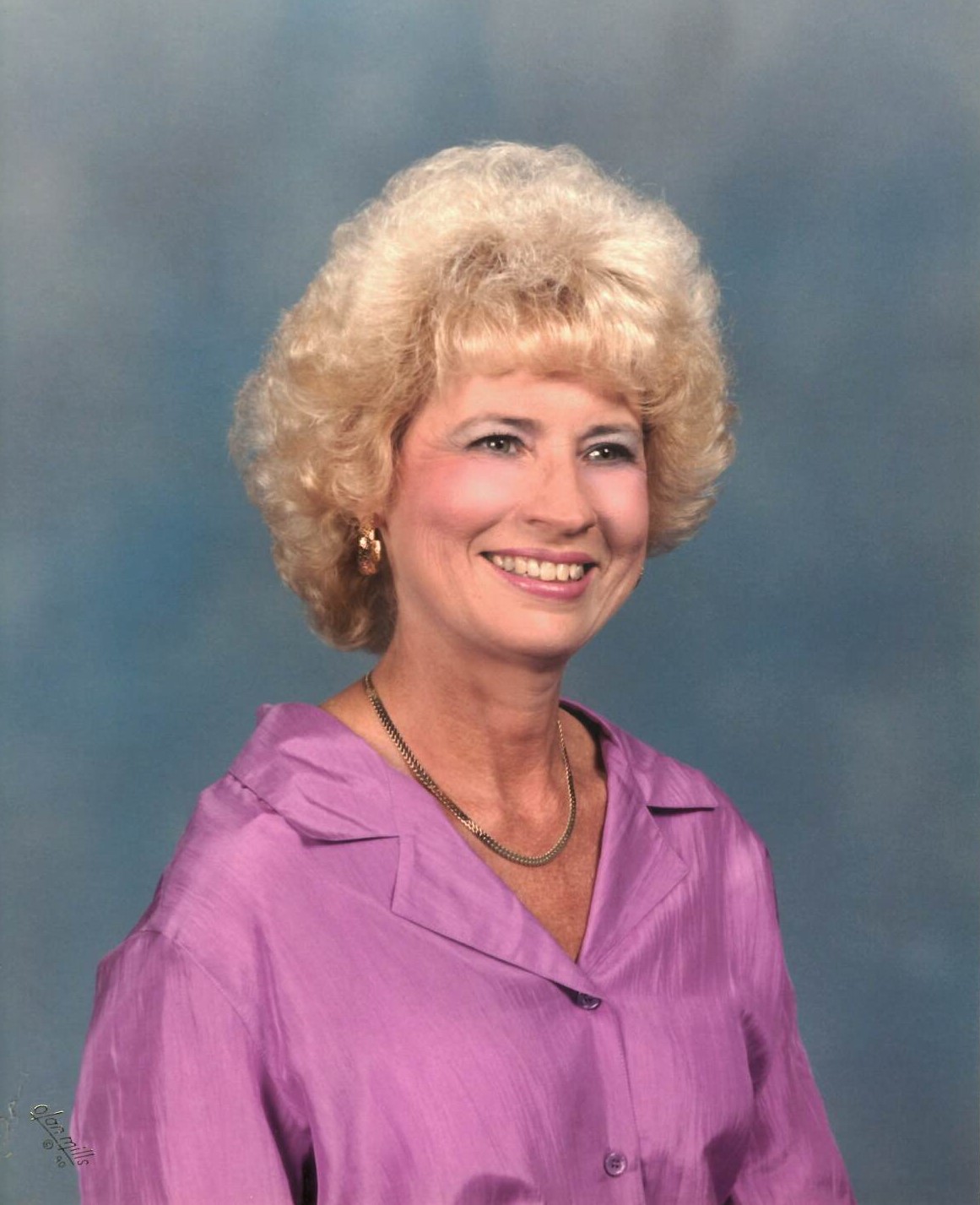 Brenda Rotureau passed away in the afternoon of October 2, 2023 and went home to be with the Lord.
She was raised mostly in Savannah where she met and married the love of her life, Joseph E. Rotureau, Sr. She and Joe had 2 beautiful children whom she was always so proud of. She was a nurse by trade and enjoyed helping other people. She worked in the Radiation Oncology Institute, as well as the Elizabeth Anderson Cancer Institue for a combined 30 years.
She was a firm believer in always looking your best, staying by each other's side, and having humor.
She is predeceased by her husband, Joseph E. Rotureau, Sr., mother, and step-father, Hattie and John Carson.
She is survived by her loving family, son, Joseph E. Rotureau, Jr., (Trish), daughter, Sandy K. Carlson (Travis), grandson, James, granddaughter, Kristin, sisters, Carol and Sue, and nephew and niece, Chuck and Erin.
Special thanks to Shannon, Zanobia, Wanda, Cynthia, KiKi, Natasha, and Tina, for the special care you gave our mom.
Visitation will be 5:00 until 7:00 p.m., Wednesday, October 4, 2023 at Fox & Weeks, Islands, Chapel.
Funeral Service will be 12:00 p.m., Thursday, October 5, 2023 at Fox & Weeks, Islands Chapel.
Burial will follow in Greenwich Cemetery.
Remembrances may be made to Hospice Savannah, or the Humane Society of Greater Savannah.
GUEST BOOK

A candle has been lit!
We are so sorry to loose Mrs. Rotureau. She was a beautiful women with so much joy and love in her. Our hearts go out to you all at this difficult time. You know you have our full support in every moment. We are thinking of you all and sending prayers your way to support you through this. It is often hard to find the right words at a time like this. May you find peace, comfort, and all the love you need.
- Ed and Debbie Nelms , Rincon , GA
I am so sorry for the loss of your loved one. My thoughts and prayers are with you and your family.
- Terri Darby-Howard, Statesboro, Ga
I'm so sorry for your loss. I know she is not suffering and is in in a better place now, with her husband, Donnie
- Nicole Cancelliere, Savannah , GA
So sorry for your loss.Now you can be with your Donnie.
- Terri Feusner, Savannah, Georgia
So sorry that Brenda left us. Now she is with her Marine in Heaven God bless you both.we all will miss you.RIP Brenda and Donny
- Charles and Nancy Black, Thunderbolt , Ga
To the family you have my sincerest condolences. It was a pleasure taking care of Mrs. Brenda. I'm gonna miss her.
- Zinobia Relaford , Savannah , GA
We are bringing sympathy and love for the loss of your mom. We are praying for your strength and healing. She leaves with us our "Big Brother" Joseph. May God be with you all.
- CALIFORNIA CARTAGE EXPRESS, SAVANNAH, GA

A candle has been lit!
I am so sorry to just now hear of Brenda's passing. I worked with her for many years at Memorial in radiation oncology. Brenda was always such a joy to work with. Patients and staff alike appreciated her work and attention. I am so truly sorry for your loss. She will be missed by all. God bless.
- Dr. David Weems, Savannah , Ga
Services under the direction of:
Fox & Weeks Funeral Directors, Islands Chapel
912-898-0900
Visitation

5-7 pm on Wed, October 04, 2023

Fox & Weeks Funeral Directors, Islands Chapel
4605 Hwy 80 East (map)


Savannah GA 31410

912-898-0900
Funeral Service

12:00 p.m. on Thu, October 05, 2023

Fox & Weeks Funeral Directors, Islands Chapel
4605 Hwy 80 East (map)


Savannah GA 31410

912-898-0900