We have been made aware that families being served by Fox & Weeks are being contacted by individuals requesting payment over the phone. Fox & Weeks will not contact a family requesting payment over the phone. Please contact the Savannah Police Department immediately if you are contacted and asked to make payment over the phone. Please contact Fox & Weeks if you have any questions.
Celebrating the life of
Robert Hugh Maguire 
April 01, 1947 - September 28, 2023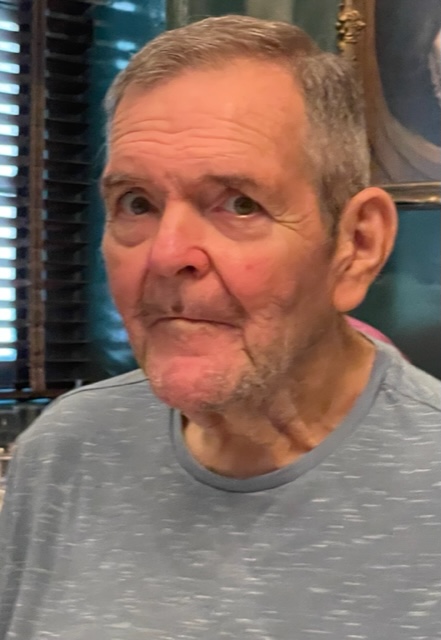 Robert Hugh Maguire (Bob) passed away on September 28, 2023 in Savannah, Georgia due to complications related to aging. Born on April 1, 1947 in Stamford, Connecticut, Bob was the loving son of Walter Reeves Maguire and Jean Cook Maguire. Bob has a fun-filled early childhood in Stamford and enjoyed weekends at Candlewood Lake (Danbury, CT) where he would swim, boat and waterski.
A patriotic American, Bob served as a proud member of the National Guard (Connecticut State Guard) and was honored to serve his country from 1966 – 1972. Bob worked in the family business, Maguire's Glenbrook Lumber and Hardware. The business had begun in the 1940s by his grandparents, Hugh and Roberta (Bertie) and then continued by his father. Bob was a paint specialist. With the Glenbrook (CT) Fire House right behind the family store and lumberyard, Bob became a strong supporter of firefighters and especially enjoyed watching them in parades. He also worked at other hardware businesses. Later, he went on to be a driver for a printing company. As a young man, Bob married Maryann Quinn and together they had a daughter and a son (the marriage ended in divorce).
Bob went on to relocate from Stamford to Milford, Connecticut. He made Milford his home with his significant other of over 25 years, Judy. A lover of all things relating to the water, Bob would frequently spend time at the beach and shoreline of Milford, especially watching the boats. He had several hobbies and his dominant passion was NASCAR. There was not a Sunday without Bob watching his NASCAR races and he knew everything about the drivers and their cars. He had an extensive collection of model cars. Bob also enjoyed swimming, dancing – especially doing the twist, singing, painting, writing poetry and playing bingo. In early 2023, Bob relocated from Connecticut to Savannah, Georgia. A wonderful and kind soul, Bob will be remembered for his warmth and gentleness.
Predeceased by his parents, sister, Nancy Jean Valenzisi and significant other Judy, Bob is survived by his daughter Terese Marie Maguire (Stamford, CT), son Matthew Quinn Maguire (Stamford, CT), daughter-in-law Jen and granddaughter, Madeleine. He is also survived by his sister Marjorie Maguire-Krupp (Mimi Krupp of Savannah, GA), brother Walter Reeves Maguire, Jr. (Kannapolis, NC) and fiancé Soudi Moghaddam, and brother-in-law John Valenzisi (Stamford, CT) as well as his cousins, nieces and nephews.
In memory of Robert, donations can be made to the NASCAR Foundation (www.nascarfoundation.org) or Towers to Tunnels (www.t2t.org).
Services under the direction of:
Fox & Weeks Funeral Directors, Hodgson Chapel
912-352-7200