We have been made aware that families being served by Fox & Weeks are being contacted by individuals requesting payment over the phone. Fox & Weeks will not contact a family requesting payment over the phone. Please contact the Savannah Police Department immediately if you are contacted and asked to make payment over the phone. Please contact Fox & Weeks if you have any questions.
Celebrating the life of
Michael Aaron Bird
Passed away on September 24, 2023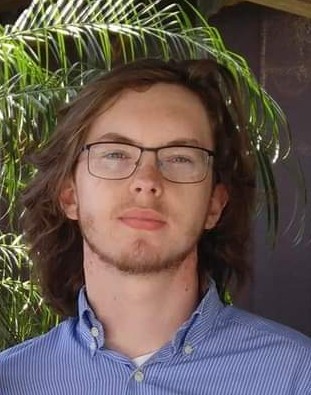 Michael Aaron Bird, 25, passed away Sunday, September 24, 2023 at his residence. He was born May 22, 1998 in Regensburg, Germany. He was a 2016 graduate of Islands High School and worked in construction and landscaping. Michael loved his pets and all animals, he enjoyed baseball, but mostly playing basketball.
He was preceded in death by his paternal grandparents, Arthur and Janice Bird.
He is survived by his mother, Jennifer Stewart Bird, his father and step-mother, John Carl and Melissa Bird, maternal grandparents, Allan and Janet Bradham, his brothers, William Geggatt (Emily), and Devan Bird (Beth), sister, Samantha Bruce (Caleb), step-sister, Ashley Hardin (Jason), extra dad, Christopher Geggatt (Heather), several aunt, uncles, nieces and nephews, and the love of his life, Sharon Routhier.
Visitation will be 11:00 a.m. until 12:00 p.m., Friday, September 29, 2023 at Calvary Baptist Temple.
The Celebration of his Life will be 12:00 p.m., Friday, September 29, 2023 at Calvary Baptist Temple with Rev. Kenny Grant officiating.
Burial will be in the Greenwich Cemetery.
Michael thought it was very cool that his last name was the same as basketball legend Larry Bird.
Remembrances may be made to Renegade Paws Rescue, 2357 Ogeechee Road, Savannah, GA 31415.
GUEST BOOK
So sorry to hear about this,thoughts and prayers for the family during this time of need.
- Rodney W Briggs, BLOOMINGDALE, Georgia
i'll never forget Mikey. One day i will get to tell my kids about all of our crazy, fun memories we shared in high school. forever in my heart! prayers to all.
- Keely Geggatt, savannah, georgia
Our thoughts and prayers are with you. My heart breaks for your loss. May God give you strength and peace in the coming days. We love you.
- Harold and Bonnie Bell, Odum, Georgia

A candle has been lit!
Michael, you are home. You gained your angel wings ! You are safe and so loved by our Holy Father. God has his arms opened wide for just for you.! Run free my dear.
- Barbara, Sacannah, Ga
it's really such a shame to lose such a funny and real person like michael. my gemini friend. i will always remember the funny and happy memories we made together. don't feel like we were as close these days anymore but i remember hanging out w him a lot in 2019-2020 and he was the only person who went out w me on my birthday and actually made it so fun with constant laughs and some memories i will never forget. so grateful to have known him and i truly will be praying for his family and close friends.
- Sam Mason, Savannah, Georgia
Jennifer, I am so very sorry for your loss. No words can suffice and you are in my prayers. May God be with you and give you strength.
- Maryann Butterfield, Savannah, GA
My Prayers and condolences to the family of Mickie Bird. I love and will truly miss him, he was like a grandson to me. Long Point Security Guard Jeannette J Cooper
- Jeannette J Cooper, Savannah, Georgia
You were one of my true friends, you were there all through highschool and even past that. I'll never forget the nights of us staying up just talking about all of our problems and all of the good times too. You were an amazing person and my heart aches for you and all of your family. You were and are very moved Mikey, I just hope you knew that. You'll always be the Birdman to my Kindbud. You really were a good genuine friend. Thank you for your friendship Mikey, you won't be forgotten.
- Kate Wardlaw, Yatesville , Pennsylvania

A candle has been lit!
- Ken J., Savannah, Georgia
Michael was one of the most down to earth people I knew. Heaven gained an angel and my prayers go out to the family.
- Anoynoumous , Savannah, Georgia
Services under the direction of:
Fox & Weeks Funeral Directors, Hodgson Chapel
912-352-7200
Visitation

11:00 a.m. to 12:00 p.m. on Fri, September 29, 2023

Calvary Baptist Temple
4625 Waters Ave (map)


SAVANNAH GA 31404

912-351-2288
Celebration of Life

12:00 pm on Fri, September 29, 2023

Calvary Baptist Temple
4625 Waters Ave (map)


SAVANNAH GA 31404

912-351-2288