We have been made aware that families being served by Fox & Weeks are being contacted by individuals requesting payment over the phone. Fox & Weeks will not contact a family requesting payment over the phone. Please contact the Savannah Police Department immediately if you are contacted and asked to make payment over the phone. Please contact Fox & Weeks if you have any questions.
Celebrating the life of
Charles Edward Jung, Sr.
July 17, 1947 - September 22, 2023
Mr. Charles Edward Jung, Sr. 76, of Savannah, passed away at his home Friday, September 22, 2023. A Savannah native, he was born July 17, 1947, son of Wing Gwak Jung and Bernice Clifton Jung. Graduated from Savannah Highschool with the class of 66'.
He retired from the City of Savannah Fire Department, 1969 -2005, and retired Assistant Fire Chief for the Savannah National Guard 165th Airlift Wing, 1967 -1997. He was an active member of his masonic lodge: Ancient Landmark #231 and Noble Shriner at the Alee Temple in Savannah Ga.
He had a passion for sports as he was an umpire/referee for who knows how long and was a beloved coach for Benedictine Military School since 2006.
.
He is survived by his sister, six children, six grandchildren, two great grandchildren and THE 400.
A visitation will be held from 12:00 until 1:00, Tuesday, September 26, 2023, followed by a 1:00 service at The Church of Jesus Christ of Latter-Day Saints, Montgomery Cross Road with Bishop Liljenquist officiating. Interment will follow at Greenwich Cemetery.
.
GUEST BOOK

A candle has been lit!
Charlie and his family were such an integral part of the Avondale neighborhood and the Mormon church. My sincere sympathies to all who loved him and will miss his presence.
- Rebecca Jordan Starling, Savannah, GA
Christen & Zackary -We loved your father. He always looked after Timothy on the football field from the Dawgs little league to BC- We send you both our love- Many found memories of Charlie Jung- he lived a fulfilling life!
- Jacqueline, Brittany & Timothy Dotson, Huntington Beach, CA
My condolences to the family. So many years have gone by since 1974, and we all went our separate ways in life, but I will never forget the kindness and concern you and your family had shown for me in a time of need. Renting your small garage apartment, playing mens league basketball at the Mormon church and meeting your many church friends, helped me through a pivotal time in my life. Thanks for everything Charlie. May you Rest In Peace my friend and your memory be a blessing to us all… Danny
- Dan Stell, Pooler, Georgia. 31322
Coach Jung was one of my favorite people throughout my years at BC. Anytime I needed a laugh or wanted to play Coach Jung was a person I could count on at any moment. Honestly if it wasn't for Coach Jung I probably wouldn't have played football and got to Duke. He was such a pure nice man and i'll always remember him for the impact he had on my life and my future.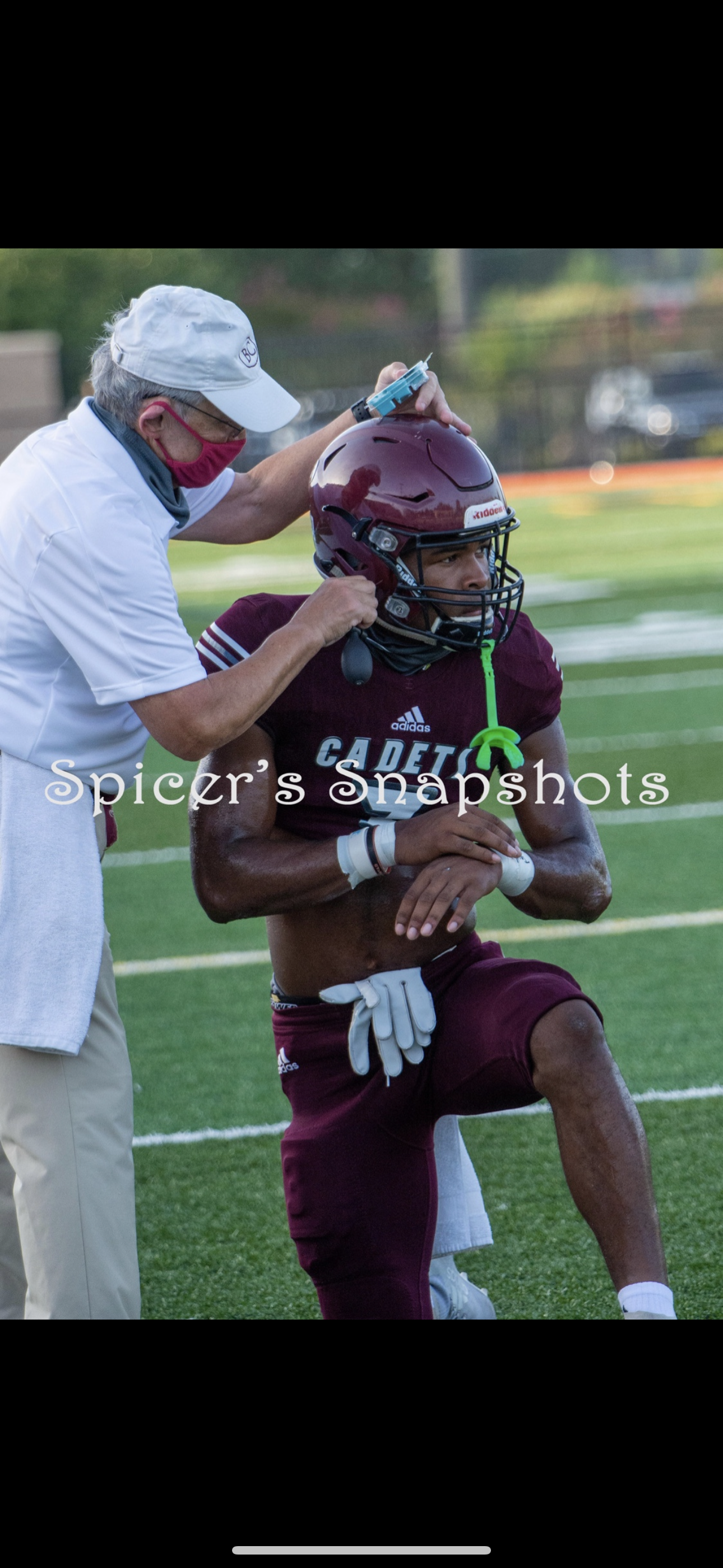 - Trent Broadnax, Savannah, GA
I am new to the BC family and did not know Coach Jung personally, but I saw how his passing affected his players and his fellow coaches. I heard stories of his encouragement and his sometimes tough love. My condolences go out to his family and my prayers are lifting for the Lord's comfort and peace during this time of grief.
- Marcia Herndon, SAVANNAH, Georgia
We are sorry to read of the passing our your father, Charlie Jung. He was a great person with a sense of humor. We go way back to many softball fields in Savannah and Tybee. We know he will be missed. Our thoughts and prayers are with you all. Jackie and Charlie Brown
- Jackie and Charlie Brown, Metter/Tybee Island, Georgia
I was sorry to see that Charlie had passed. Charlie was younger than me, but I remember him playing football my senior year at Savannah High. I use to run in to Charlie from time to time, always nice and full of life. Prayers to his family, and may God bless each of you.
- Frank Murray, Pembroke, Georgia
Your father/grandfather was a ray of sunshine - he always greeted us with kindness and joy. He was a unique special soul. We will miss him.
- Joshi Clare, Savannah , Ga
We grew up in Avondale with the Jungs. Charlie was a very kind and compassionate man, he loved his family, his work and all kinds of sports. He was a good man and he will be missed by all who lived him.
- Miriam Jordan Cribbs, Savannah , GA
I knew Charlie in high school many years ago, and later he coached 3 of my grandsons at Benedictine. He could be funny and he could be tough, but IMO a great role model for young men. He will be missed.
- Collins family, Savannah, GA
I am sooo sorry to learn of Charlie's passing. I loved chatting and laughing with him at church. He was in my life since I was a little girl. I will surely miss him, but I know he is with his loving parents. My deepest sympathy goes out to his entire family .
- Happi Anderson-Gallaher, Savannah, GA
Comfort and blessings to the family in their loss.
- Robert Butler, Beaufort , South Carolina
I knew Charlie at Savannah High School. I was a year ahead of him, and always thought he was such a nice person. My sympathy to his family. God Bless You All!
- Jan Daniel Crawford, Va. Beach, Va.
I was privileged to work my last fire with Charlie after many years of service on the Savannah Fire Department. He was one of the most professional and dedicated firefighters I have ever known. I also umpired softball and baseball with him over the years. I considered him a friend and a great co-worker. We had a saying in the fire department about Charlie. If you didn't like him, there was something wrong with you. His last act of kindness to me was the day before he went to be with our Lord. He let me lean on him while he escorted me into and out of the funeral home of another dearly departed friend of ours, Carl Hendricks. Even though he was in great pain from a kidney stone, he didn't hesitate to offer me help. That was my friend Charlie. God Bless his family. Daniel D. "Scrappy" Jackson Savannah Fire Department (retired)
- Scrappy Jackson, Midway, GA
Coach Jung was a man of honor and integrity. He will be missed greatly by not only his BC family but the entire first responder community in the area. Coach loved with his whole heart. My condolences to the family. My love and prayers and with each of y'all. Coach you are already missed but we will see you again
- Ian Dauphinee, Savannah, GA
My condolences. Charlie was a great guy and part of my family growing up with my brother Charles and also a fellow Blue Jacket who had the opportunity to play for Arvil Holmes. LOL. Him ,my brother (Charles) . my father (M.C.) and myself spent a many day's umpiring in the area. He will be missed.
- Mark Cuyler Hendricks, PLANT CITY, FL
Charlie was one heck of a nice guy and a huge part of the success of our 1965 SHS football team. Always happy with life and an encouragement to anyone and everyone he came in contact with. RIP, Charlie. We will miss you..
- Roy Page, Savannah, GA
So sorry to hear this news. Charlie was a teammate at Savannah High, a great guy then and even greater in his work and contributions to the community in his life. He will be missed.
- Daniel A Brown, Murfreesboro, TN
Coach Jung was one very special people when I was at Windsor Forest High many years ago. Always kind and caring. God Bless You Coach. My deepest condolences to the family
- Edward Jordan , Savannah , Georgia
what a great person charlie was in life. we will certainly miss him and that smile he shared with everyone. i grew up with charlie in the avondale sub division. we play some sports together and as we grew older i played and he umpired. rest in peace and i will see you in heaven
- gary hodges, savannah, ga
I am saddened to hear of the passing of this great man. I was a junior at Windsor Forest playing football when I first met coach Jung. He had a great sense of humor and could motivate you in a way that none other could do. He made you laugh but in the laughter, he'd change your prospective on how to be successful. After many years had gone by I saw him coaching Benedictine and we laughed after I told him, " you went to the enemy ". We maintained a great friendship and I will certainly miss running into him from time to time. My heartfelt and sincere condolences to the Jung family. But earth has no sorrow that heaven cannot heal. Rest in His presence coach. All is well now.
- Vernon Howell, Savannah, Georgia
Grew up in Avondale with Charlie. He was always such a pleasure to be around. We could go years without seeing each other but when we did it seemed like it had only been yesterday. He was one that never missed a beat. SHS class of 1966 will miss him and his great organizing skills. My thoughts and prayers go out to all of his family, his firehouse family and to all that called him a friend. Debbie Manly White, Savannah Ga
- Debbie White, Savannah, Georgia
I first met Coach Jung as a student at BC, however I knew his ex wife Theresa and kids Christen and Zach prior to attending BC. I got to know Coach Jung as a student. He was such a nice guy always willing to give advice, lend a hand. To Coach Jung's family, I offer my most sincere heartfelt condolences and prayers.
- Stephen C. Grotto II, Savannah , GA
Charlie was such a dear and sweet man...he played football when I was a cheerleader at SHS in 1965. My memory of Charlie was he was always a cheerful friendly guy and a scrappy football player....prayers for his family & God Speed Charlie.
- Patty Daniels Miller, Milton, GA
Services under the direction of:
Fox & Weeks Funeral Directors, Hodgson Chapel
912-352-7200