We have been made aware that families being served by Fox & Weeks are being contacted by individuals requesting payment over the phone. Fox & Weeks will not contact a family requesting payment over the phone. Please contact the Savannah Police Department immediately if you are contacted and asked to make payment over the phone. Please contact Fox & Weeks if you have any questions.
Celebrating the life of
Herbert V. Fitzgerald
December 09, 1955 - September 16, 2023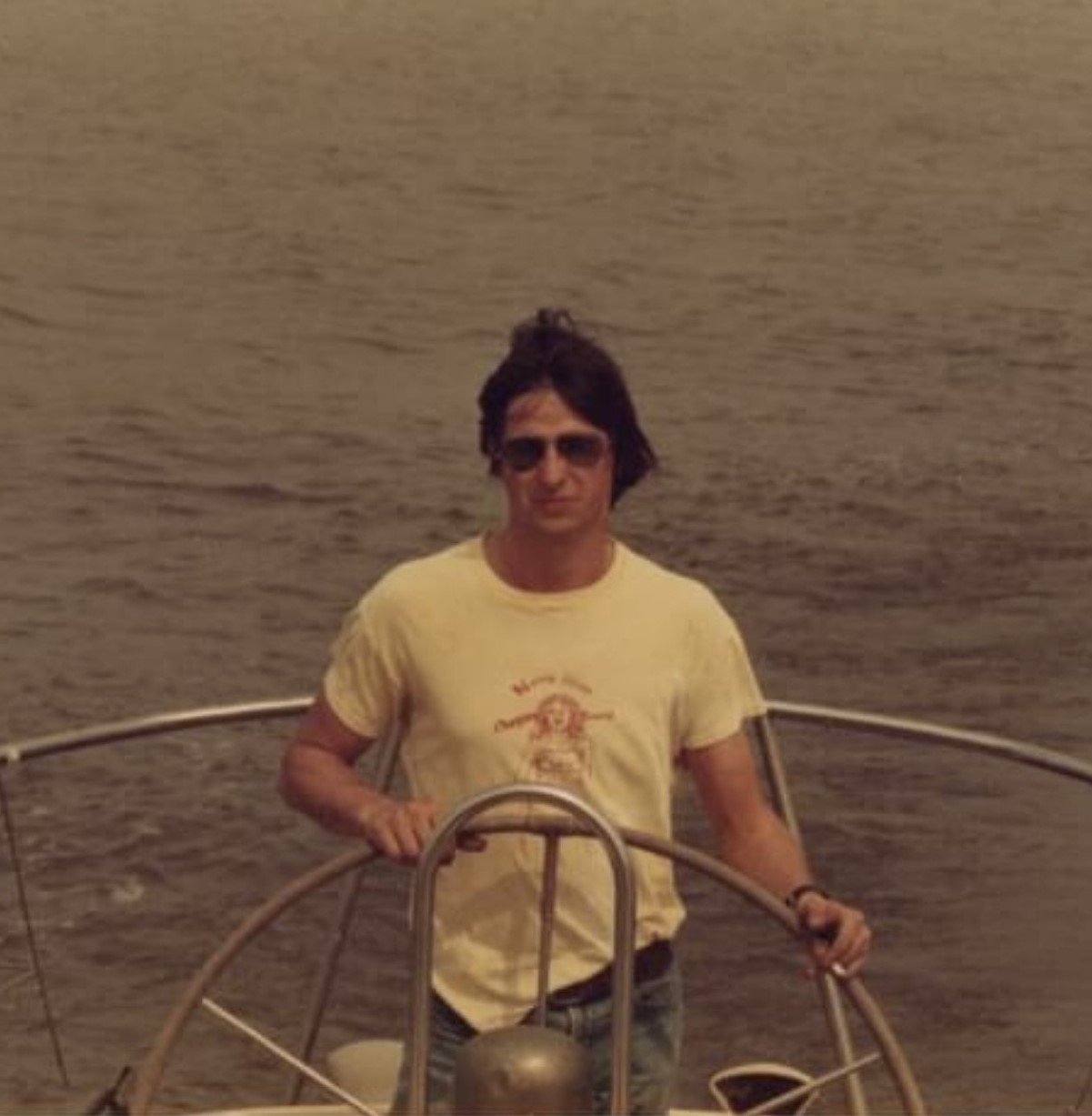 Herbert Vincent Fitzgerald Sr. (Herb), 67, of Savannah, GA. passed away Saturday, September 16, 2023, after a long illness, surrounded by his family.
Herb was born in Savannah, GA. December 9, 1955. He was preceded in death by his parents, John Joseph Fitzgerald Sr., and Betty Becton Fitzgerald.
Herb found his greatest joy on the rivers surrounding Burnside Island where he grew up with his two brothers and three sisters. Herb loved shrimping, fishing, and sailing on their Hobie Cat with Linda. Herb, his brothers and sisters, and many friends often tell entertaining stories of their adventures growing up in Rio Vista.
Herb worked as an equipment operator at Georgia Port Authority for many years. Before his illness he worked for himself doing electrical work and boat repair.
He is survived by his devoted wife Linda S. Fitzgerald, his daughter, Adrian Wingrove (Edward), son, Herbert V. Fitzgerald Jr., and grandchildren, Marissa Fitzgerald, Hailey Wingrove and Hunter Wingrove (Kim). He is also survived by his brothers and sisters, John (Jackie) Fitzgerald (Beth), Virginia (Gigi) Taft (Art), Mary Pace (Randal), Patrick (Pat) Fitzgerald (Nan) and Laura (Laurie) Fitzgerald, several nieces and nephews, and a large extended family.
His family would like to thank Hospice Savannah for the care provided to Herb during his stay both at home and at Hospice. Dr. Perdue, Chandra, Melissa, Rebecca, Jacob, Shawn, Harmony, and the entire staff are all kind and compassionate people who made us feel like family. We would also like to thank Kylie and Jen, Herb's physical therapists from Fox Rehab. And of course, Linda would like to especially thank Irene who put up with Herb and his friend "Alexa" every week.
In lieu of flowers please send donations to Hospice Savannah.
A memorial service will be held in celebration of Herb's life at his home on Saturday September 23rd at 2pm. Friends are welcome to attend.
GUEST BOOK
I have so many memories of Herbie over the years . We all grew up together from Elementry school , teenage years and then adulthood .My thoughts and prayers are with you Linda and your family . May God give all of you strength , comfort and peace during this difficult time . I know Herbie is at eternal peace .
- Sue Cannady, Twin City, Ga
Linda, I'll never forget how you taught me to crochet when you pregnant with your first child. Herbie and Johnny did their thing while we crocheted. That was around 1978. God bless you and your family.
- Ann Buchanan(Shuman), Fernandina Beach, FL
So sorry to hear this. Pat told me he wasn't doing well. I have many great memories of times with Herbie and Linda
- Steve Roberts , Guyton , Ga

A candle has been lit!
- Adrian Wingrove, Savannah, GA
My heart goes out to the entire Fitzgerald family. May you all share fond memories and comfort each other in this time of sadness. May God bless you all.
- Charles Hupp, Ellabell , Georgia

A candle has been lit!
We are so sorry for the loss of your family member. Our thoughts and prayers go out to all of you.
- Linda Gernay, Savannah, GA

A candle has been lit!
- Marissa Fitzgerald, Savannah , GA
Dear Linda and all of the Fitzgerald family, my sincere thoughts are with you all. I have many fond memories of times spent with Herbie - I am smiling about a few right now. He will be missed but not forgotten. God bless, and rest in peace Herbie my old friend.
- Mike McCord, Mt Pleasant, SC
Linda, Adrain, Herbie, My heart hurts for you all. I do know that Herb is no longer hurting and is looking over each of you. Take strength in knowing he is in no pain and is resting easy now. Love to you all. Ruthie and Frank
- Ruth whaley, Statesboro, Ga
Rest in peace Dad ❤️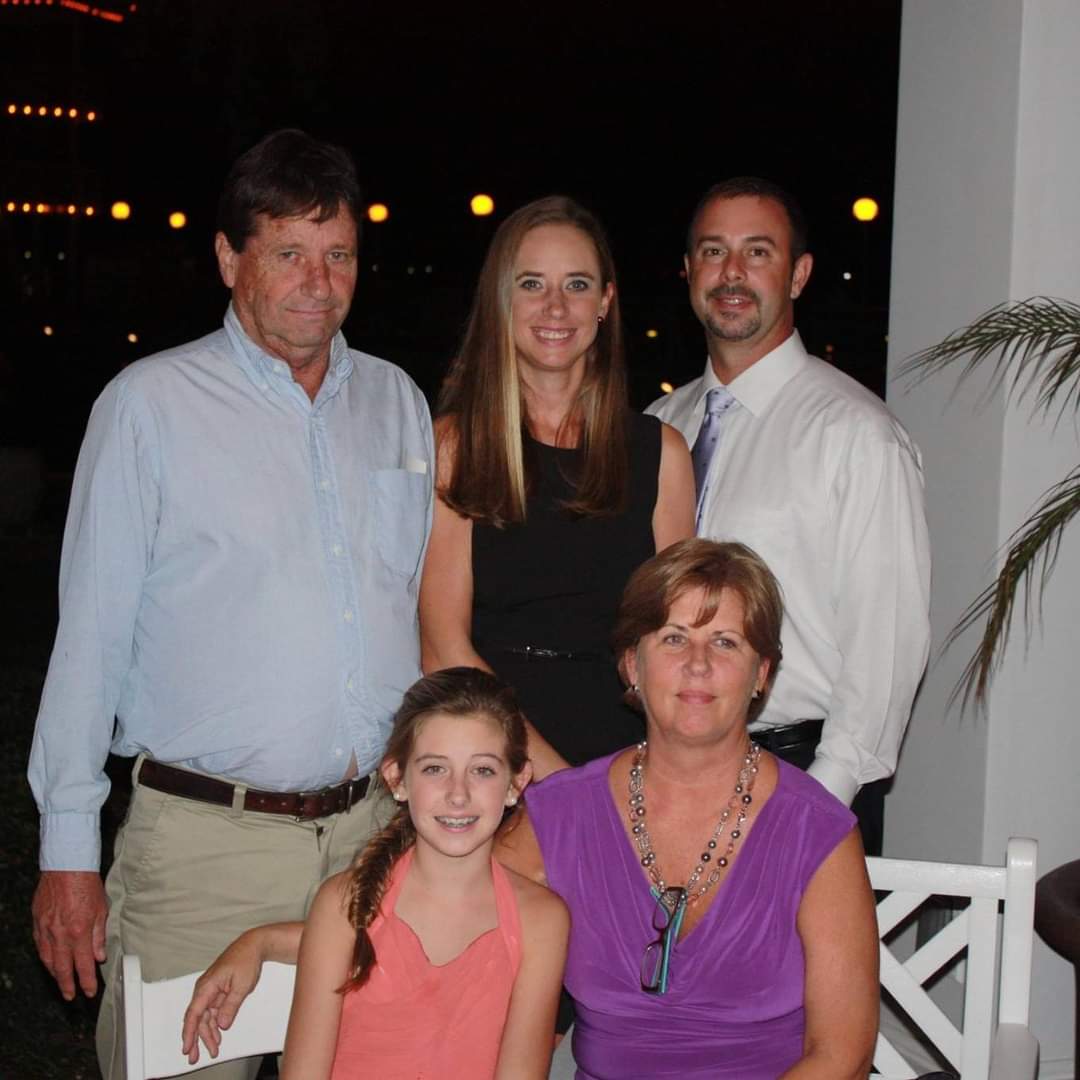 - Adrian Wingrove (Fitzgerald), Savannah , Ga
My condolences to the Fitzgerald family. Herbie was such a fun person to be around growing up with him and his sisters. I know he will be missed!
- Lynn Zeigler, Garden City, Ga
Gigi, sincere condolences to your family on the loss of your brother. May he rest in peace.
- Judy Orvin , Savannah , Ga
Linda, Laura and Jack, and the entire Fitzgerald family, my deepest condolences for the loss of Herbie. We will hold your family close in our hearts and prayers during this difficult time. May you all find peace, comfort and joy in the memories that you have.
- Edward Todd, Springfield, GA
I'm so sorry to hear about Herbie. I have asked Pat about him many times. We had a lot of fun together in the river, boat riding and fishing. Our prayers are with you all.
- Larry Corey , Savannah, Georgia
I'm so sorry for your loss.
- Lynne Bacon, Brooklet, Ga
We are so sorry for your loss.
- Carlin Dixon, Ft Bliss, Tx

A candle has been lit!
- Edward Ward, Chester, CT
Linda, words can never express enough in times like these. Please know you and all that loved Herb are in my thoughts and prayers. You fought a good fight alongside of Herb, and now you both can rest. Much love to you!
- Shawn Thornton, Rincon, GA
Herbie, I loved growing up with the Fitzgerald and Harper families at Rio Vista and going to school with your siblings at St. James. Those were special times. Rest in peace. Denise Considine
- Denise Considine Thompson, SAVANNAH, GA
Linda I'm so sorry for your loss. If I can do anything for you please let me know.
- Pam Morris, Savannah, GA
Services under the direction of:
Fox & Weeks Funeral Directors, Hodgson Chapel
912-352-7200
Memorial Service

2:00 p.m. on Sat, September 23, 2023

Family Residence
(map)


SAVANNAH GA 31406