We have been made aware that families being served by Fox & Weeks are being contacted by individuals requesting payment over the phone. Fox & Weeks will not contact a family requesting payment over the phone. Please contact the Savannah Police Department immediately if you are contacted and asked to make payment over the phone. Please contact Fox & Weeks if you have any questions.
Celebrating the life of
David Michael Reese, Jr.
May 19, 1971 - September 15, 2023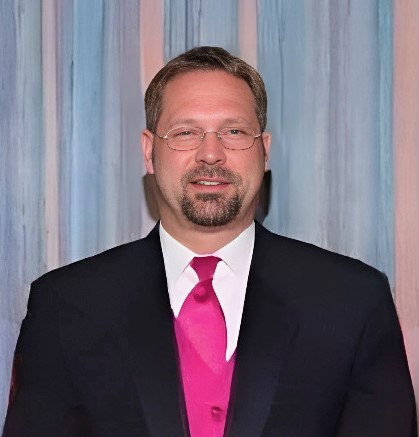 In Loving Memory of David Michael Reese Jr.

David Michael Reese Jr. was born on May 19, 1971, in Tuscaloosa, Alabama. He departed from this world on September 15, 2023, in Savannah, Georgia.

David was the son of Susan C. Reese and David Michael Reese Sr. He was a true Jack of all trades, always eager to explore new horizons and acquire knowledge. David had an uncanny fascination with rocks and gems, collecting these treasures as if they held the secrets of the universe.

David's curiosity led him to explore the inner workings of various objects, always eager to discover how they functioned. His presence was a constant source of laughter and joy for those who were fortunate enough to know him. His unique ability to find humor in life's simplest moments was truly a gift, brightening the faces of both friends and family with his infectious spirit.

On September 15, 2023, David Michael Reese Jr. passed away at home, surrounded by the warmth and love of his family. David is survived by his devoted wife, Natosha Reese, and their children, Hayden, Taylor, and Miles. He was a beloved son of Susan Reese and the late David Reese Sr. He leaves behind two siblings, Adam Reese and Sarah Reese. He was a beloved uncle to Skyler Doerner and Chandler Reese.

The family kindly requests that friends and acquaintances share their cherished memories of David. Your stories and recollections will be a source of comfort and solace during this time of remembrance.

In lieu of flowers, a GoFundMe campaign has been initiated to assist David's beloved wife of 20 years, Natosha, and their children, Hayden, Taylor, and Miles. Your generous contributions will help ease the burden during this difficult time. Your support is deeply appreciated, and you can donate at https://gofund.me/b5f95964 .

May David Michael Reese Jr. rest in eternal peace, forever remembered and loved.
GUEST BOOK
Our family sends its heartfelt sorrow and condolences to all the Reese Family! May each of you find comfort in the treasured memories you have of good times with David. Life is changed - not ended so let that love you have for David live on as a legacy and strength for one another. Know that we keep you all in prayer.
- Jan Reese Balota, Salem, Utah
David was a walking Encyclopedia. There wasn't anything that came up that he didn't know something about it! Sending love to the family and prayers for comfort!!
- Kenneth Hayden, Rockwell , North Carolina
Sue, I am so sorry for your loss. Hugs and prayers for you and your family
- Marty Barrington , Savannah, GA
Andraea Brynman I met David and Tosh while they were living in WI. Although their time here in WI did not last long, we managed to remain friends over the years while in different states. I made the trip to NC to be apart of their wedding, again when Hayden was born. Both David and Tosh made the trip to WI to be apart of my wedding. We lost touch for a few years while raising our families and exploring life. I am so happy we were able to reconnect this past November while vacationing in SC/GA. David, you were exactly how I remembered! So funny. Always joking. Making people laugh with your outrageous things you would say! Your love for Natosha was so deep, the same as I remembered. The stories of things you went through like, grand theft boat! The things I´ll always remember like, the hoopty on Hill Street! The ride to pick up Macy! The pretend names we all had when we went to our cottage up north, the trying the steal my car back from my parents when they took my spark plugs! The wheel covers for the Land Rover! And I´ll never forget about the Tequila Poppers!! I´ll always have a special place for you in my heart. Watch over Natosha, your girls, and Miles. Like you always said every time we talked, "We love ya Dre." Well, love ya too my forever friend, David. RIP
- Andraea Brynman, Hartland , WI
Our prayers are with you and your family.
- Paige and Hunter Saussy, Savannah , Ga
Services under the direction of:
Fox & Weeks Funeral Directors, Hodgson Chapel
912-352-7200