We have been made aware that families being served by Fox & Weeks are being contacted by individuals requesting payment over the phone. Fox & Weeks will not contact a family requesting payment over the phone. Please contact the Savannah Police Department immediately if you are contacted and asked to make payment over the phone. Please contact Fox & Weeks if you have any questions.
Celebrating the life of
Charles Ellis Johnson
September 28, 1959 - September 12, 2023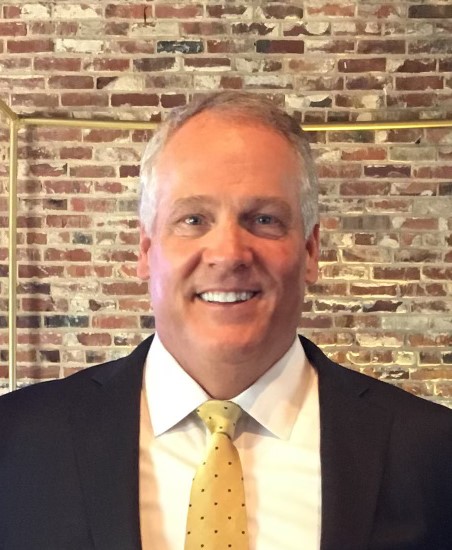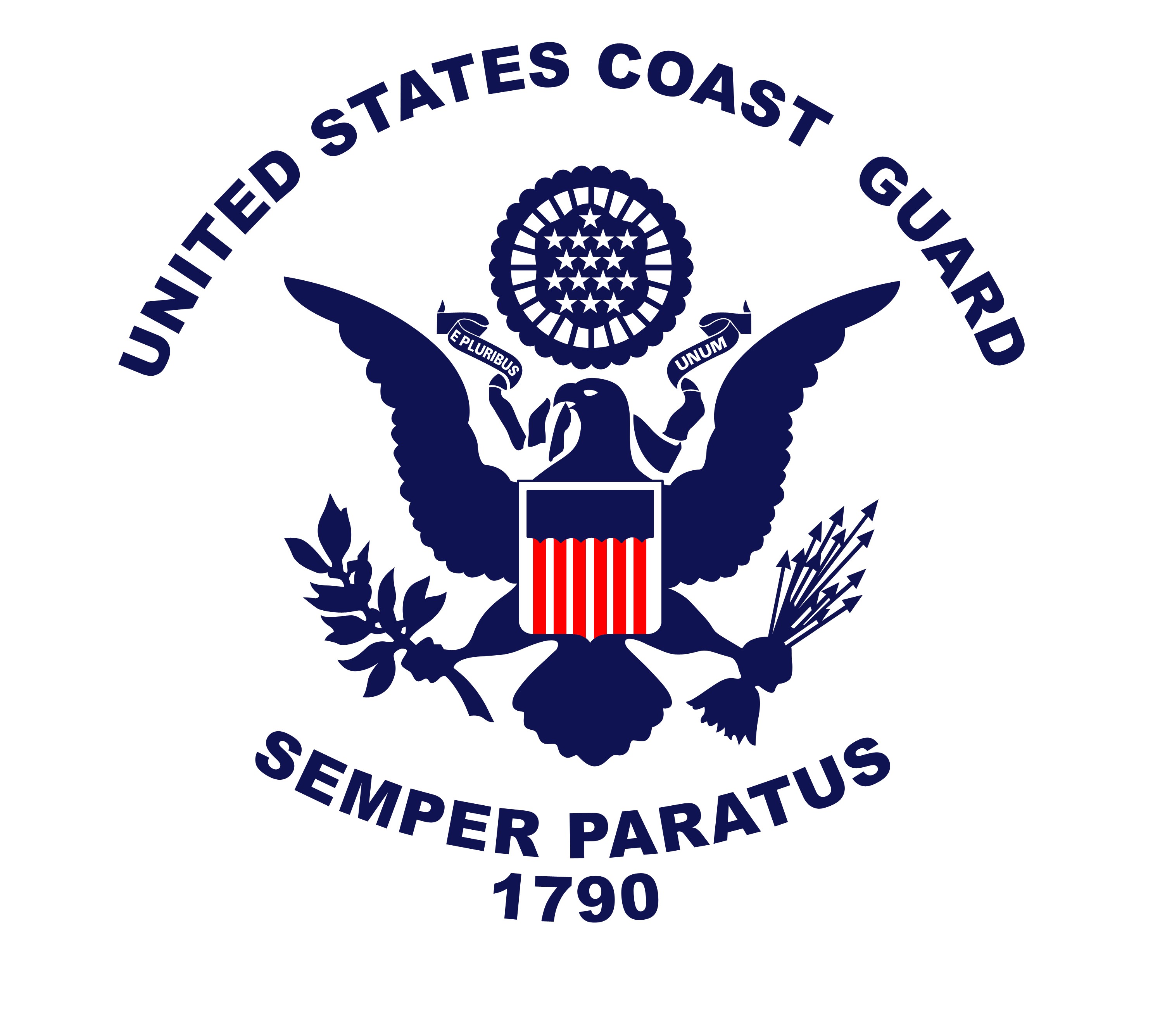 Charles Ellis Johnson, 63, went to be with the Lord on Tuesday, September 12, 2023. He was surrounded by his loving family.
Lieutenant Charles Johnson joined the United States Navy in 1979. After successfully completing Basic training and Basic Submarine School in New London, Connecticut, he reported aboard the USS BONEFISH, home ported in San Diego, California. After completing Navy dive school in 1981, he served as a support diver for submarine special war operations. In 1983 as an Electronics Technician 2nd class, he was assigned to the deep submergence vehicle (DSV) SEACLIFF, where he qualified as a mission specialist, DSV Copilot and Pilot. In 1987, LT Johnson received an Honorable Discharge from the Navy as an Electronics Technician First Class.
In July 1987, LT Johnson began his Coast Guard venture through the Prior Service Indoctrination program in Cape May, New Jersey. After this training, he served aboard Coast Guard Cutter DILIGENCE, and as a Law Enforcement Instructor and Subject Material Specialist at Training Center Yorktown, Virginia. In 1992, LT Johnson was selected to attend Officer Candidate school in Yorktown. Upon graduation his diverse duties included serving as the Law Enforcement Detachment Officer in Charge at Group Hampton Roads and Tactical Law Enforcement Team North, and as Shipyard Inspector and Chief of Port State Control Inspections at Marine Safety Office Mobile, Alabama. LT Johnson reported to Marine Safety Office Honolulu in June of 1999 and has served as Assistant Chief of Inspections, Marine Investigator, Command Center Senior Supervisor and Assistant Chief of Port Operations.
Lieutenant Johnson's personal decorations included the Coast Guard Silver Lifesaving Medal, four Coast Guard Achievement Medals, three Navy Achievements Medals, one Commandant's Letter of Commendation, a Military Outstanding Volunteer Service Medal, the Enlisted Submarine Warfare Insignia, Deep Submergence Vehicle Pilot Insignia, Navy Divers Insignia, Tactical Law Enforcement Team Insignia, Marine Safety Insignia and Permanent Cutterman's Pin.
After LT Johnson's distinguished military career, he began his civil service career in Homeland Security as a Maritime Security Analyst for the USCG. He received a promotion and The Civilian Service Commendation Medal.
Charlie was preceded in death by his father Billy C. Johnson. He is survived by his loving wife, Pamela Johnson of Savannah; three children, Lindsay Johnson Browne (Thomas) of Savannah, John Johnson (Mollie) of Yulee, FL and Holly Holstein Manocha (Amit) of Denver, CO; his mother, Julia Ann Griffies of Birmingham; sister, Cheryl Denise McLelland (Chuck) of Birmingham; brother, BR Johnson (Charlene) of Murfreesboro, TN; five grandchildren, and several nieces and nephews.
Funeral service will be held on Saturday, September 16, 2023 at 1:00 p.m. at Fox & Weeks Funeral Directors, Islands Chapel. A visitation will be from 12:00 p.m. until 1:00 p.m. prior to the service. Burial with military honors will be in Hillcrest Abbey East Cemetery.
GUEST BOOK
I am so sorry to hear about Charlie passing away. He was a great guy...full of life and loved to stir things up. I worked with him in Savanah between 2003 and 2006. He was a dedicated Dad and I'm sure his children as well as his whole family are feeling that empty space he filled. I send my deepest sympathy and condolences to you all.
- Kimberly Hendrix (formerly Hawkinson), Lynn Haven , Florida

A candle has been lit!
- Rhonda K. Sutlive, Savannah, Georgia
Thoughts and prayers for Johnson family.
- Hunt, Eden Prairie , Minnesota
Our deepest condolences on this tremendous loss. Your whole family is in our thoughts. We are here if we can help in any way.
- Kathryn and Brett Wagner , Savannah, GA
Our heartfelt sympathies and prayers to Charlie's family and friends. And to Charlie on his crossing of the bar, Godspeed, shipmate, fair winds and following seas…
- Guy & Elizabeth Buck, Savannah , Georgia
I am saddened to read this news Pam regarding the passing of your beloved husband. Thoughts and many prayers are sent your way. God bless.
- Christine Yngve, Quarryville , Pa
Prayers and good thoughts for the Johnson family. Charlie and I served on the USS BONEFISH together. Attached picture is of us transiting Panama Canal in 1979. Shipmate rest your oar, we have the watch.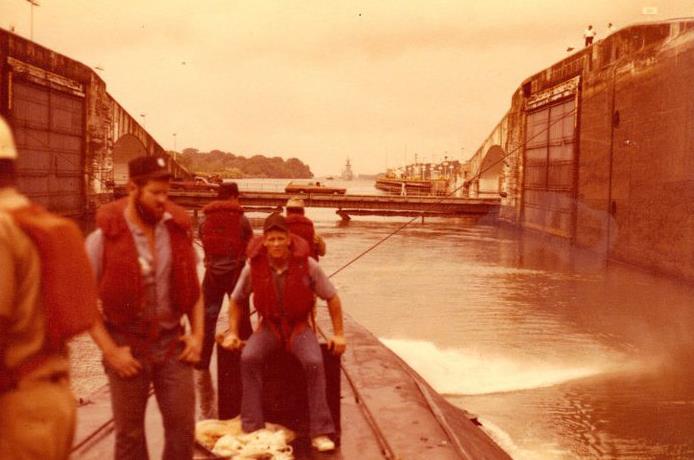 - Michael Willie Williamson, San Bernardino, CA
So very sorry, we were friends with him for 20 plus years. Fair winds and following seas.
- Robin Penberthy, BUNNELL, FL
We may have not seen each other in a while, but you will still be missed. Fair winds and following seas, my friend.
- Andrew Niemann, Barrington , Rhode Island
Services under the direction of:
Fox & Weeks Funeral Directors, Islands Chapel
912-898-0900
Visitation

12:00 p.m. until 1:00 p.m. on Sat, September 16, 2023

Fox & Weeks Funeral Directors, Islands Chapel
4605 Hwy 80 East (map)


Savannah GA 31410

912-898-0900
Funeral Service

1:00 p.m. on Sat, September 16, 2023

Fox & Weeks Funeral Directors, Islands Chapel
4605 Hwy 80 East (map)


Savannah GA 31410

912-898-0900