We have been made aware that families being served by Fox & Weeks are being contacted by individuals requesting payment over the phone. Fox & Weeks will not contact a family requesting payment over the phone. Please contact the Savannah Police Department immediately if you are contacted and asked to make payment over the phone. Please contact Fox & Weeks if you have any questions.
Celebrating the life of
Robert (Bob) Neumann
February 04, 1934 - September 09, 2023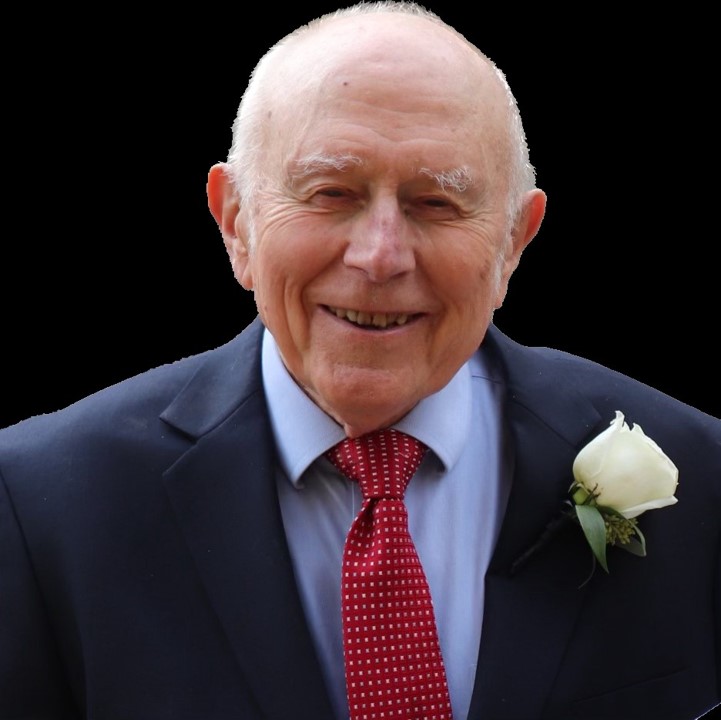 Robert "Bob" Neumann was born in Chicago, Illinois on February 4, 1934 and died in Savannah, GA on September 9, 2023.
Bob began his first career when he enlisted in the Marine Corps Reserves while attending college. Thirty-two years later he retired with the rank of Colonel. Following college graduation, Bob served on active duty as an infantry officer and upon release from active duty, Bob rejoined the Reserve program, serving in both staff and command positions. Bob credits the Marine Corps training for building self-worth and self-confidence while developing leadership skills. As a colonel Bob was awarded the Legion of Merit for his leadership and the unit he commanded won a Meritorious Unit citation.
Bob's second career was in education where he was a teacher, a high school principal and a district superintendent, all in public education. Because he felt the inadequacy of his own childhood education in parochial school, Bob chose to work in public education to improve the education of others. A graduate of North Central College, Bob earned a master's from Northern Illinois University and a PhD from Northwestern University.
Even after "retiring" to Savannah, Bob was very active. He spent 20 years as a mediator at the Mediation Center of Savannah and was active in administering The Landings scholarship fund, and then co-founded The Scholarship Fund at the Marshes and established the "We the People" newsletter for the residents of the Marshes after moving there in 2016. An avid traveler, Bob enjoyed trips to various parts of the globe but especially enjoyed traveling back to Germany to see his extended family members.
Bob was predeceased by his beloved first wife, Nancy Jean Newlin with whom he shared a wonderful 50 year marriage. He is survived by their three children, Jim (LeeAnn), Jean Kummeth, and John (JoJo) and his six grandchildren (Audrey, Bradley, Jeffrey, Andrew, TJ and Lyssa) who referred to him as Opa. He is also survived by his beloved second wife, Nancy Hartmann whom he was lucky enough to meet in 2019, and who shared his love of travel and spending time with friends and family.
Bob shared with family and friends a life full of love and joy, whether playing the piano, singing in the church choir, playing games including cribbage and scrabble, or enjoying a good German beer. Sehr Gut.
A service celebrating Bob's life will be held at St. Peter's Episcopal Church on September 30, 2023 at 2:00 pm. Burial will take place at Washington Crossing VA cemetery. In lieu of flowers, please consider a donation to Savannah Center for Blind and Low Vision.
GUEST BOOK
I am very sorry to hear of Bob's passing. Sincerely, Inge Brasseler
- Inge Brasseler, Savannah, GA
I first met Bob while I was a member of the Marine Cofos reserve in St.Louis, Mo.It was the 3rd Infantry Battalion and we had a training exercise with a reserve Infantry Battalion in Chicago,Illinois. Bob Neuman was an officer in that unit so we had a rivalry.That rivalry existed over the years and my Reserve participation changed as I was transferred with my job.I was in Virginia and was in Reserve Augmentation Unit for FMFLANT in Norfolk, Virginia where Bob Neuman was the Commanding officer.Upon the completion of his tour Bob recommend me as his replacement although I was junior to many other Colonels in the unit.I stayed in touch with Bob for many years and found him to be a wise and generous leader who established an excellent relationship with the Reguler Officer Corps on active duty.We shared a long distance friendship over the years with frequent phone conversations and some visits v back and forth between us.He was a good Frits d roll model and will be greatly missed. My thoughts and condolences are with his family at this time as they grieve. Semper Fi Bob and rest in peace. Bob Rathert
- Bob Rathert, Williamsburg , Virginia
I first met Bob while I was a member of the Marine Cofos reserve in St.Louis, Mo.It was the 3rd Infantry Battalion and we had a training exercise with a reserve Infantry Battalion in Chicago,Illinois. Bob Neumann was an officer in that unit so we had a rivalry.That rivalry existed over the years and my Reserve participation changed as I was transferred with my job.I was in Virginia and was in Reserve Augmentation Unit for FMFLANT in Norfolk, Virginia where Bob Neumann was the Commanding officer.Upon the completion of his tour Bob recommend me as his replacement although I was junior to many other Colonels in the unit.I stayed in touch with Bob for many years and found him to be a wise and generous leader who established an excellent relationship with the Reguler Officer Corps on active duty.We shared a long distance friendship over the years with frequent phone conversations and some visits back and forth between us.He was a good Friend and roll model and will be greatly missed. My thoughts and condolences are with his family at this time as they grieve. Semper Fi Bob and rest in peace. Bob Rathert
- Bob Rathert, Williamsburg , Virginia
Services under the direction of:
Fox & Weeks Funeral Directors, Hodgson Chapel
912-352-7200
Celebration of Life

2:00 p.m. on Sat, September 30, 2023

St. Peter's Episcopal Church
3 W. Ridge Road (map)


Savannah GA 31411