We have been made aware that families being served by Fox & Weeks are being contacted by individuals requesting payment over the phone. Fox & Weeks will not contact a family requesting payment over the phone. Please contact the Savannah Police Department immediately if you are contacted and asked to make payment over the phone. Please contact Fox & Weeks if you have any questions.
Celebrating the life of
George Siday Gaillard III
April 24, 1941 - June 23, 2023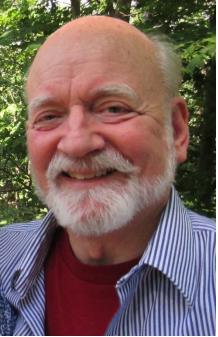 George Siday Gaillard III
1941-2023
George Siday Gaillard lll, aged 82, of Waleska GA, died of complications from dementia on Friday, June 23, 2023. He was born in Miami, FL April 24th, 1941, and raised in Savannah GA, and Asheville, NC. George holds the distinction of being the youngest baby ever to fly Eastern Airlines at the time. In June 1941, when his father joined the US Navy, he and his mother flew from Miami to Savannah to live.
He graduated from Georgia Tech in 1965 and became an architect and worked in the field for over 45 years. With MAAP Architects, he worked on Concourse D at the Atlanta Hartsfield Jackson airport. With Henry Howard Smith Architects, he worked as one of the design principals at the Shepherd (Spinal) Center in Atlanta, redesigns of Saint Philip's Cathedral and the Agnes Scott College library. He designed the stone entrance signs around the campus. He was a brilliant man and designed churches, schools, banks, and residences during his career. From 1982 to 1985 he designed custom aircraft interiors for DECA in Miami.
As a Gaillard, his paternal family history was French Huguenot; he belonged to the Huguenot Society of South Carolina for decades. His maternal history was Scottish. (His mother was a Crawford.) He belonged to Clan Lindsay USA for 36 years, serving as a clan counselor, and area representative for the state of Georgia. George also belonged to the Clan Gunn Society of North America. He joined the Saint Andrews Society of Atlanta in 1991 and served as vice president and member of various committees and was on the board throughout the years. For years, he attended the Grandfather Mountain Highland Games in NC, but his favorite games were the local Stone Mountain Highland Games.
George served in the United States Marine Corps Reserves from 1962 to 1968. He studied Marine Corps history and was proud of being a Marine. He fraternized for years with his fellow Marines in the Saint Andrews Society.
George had been a Boy Scout and encouraged scouting to his son, Barron. He was Cub Master of his son's pack in Stone Mountain and took part in local scouting events.
George loved shooting, especially black powder rifles. He built several of these historical rifles. In his college years, he enjoyed riding motorcycles and rode these until a back injury prohibited participation. He once traveled across the country on his motorcycle during the 1960s.
His family will miss him, especially his quick wit, his wide-ranging interests, and his detailed analyses of everything. He is survived by his wife of over 46 years, Sylvia Bridgewater Gaillard of Mobile, AL and his son Barron and wife Heather Terry from Lawrenceville GA, his sister, Sally Gaillard Fiveash of Savannah, his brother-in-law Phillip Lewis Bridgewater, (Linda) of Lawrenceville GA, his nephew Jesse S. Alexander Bridgewater (Shaheda) of Suwanee, Georgia, his cousins Barry Crawford, Cathy Crawford Baxter (Ben), and Jean Crawford Fishburne (John) in Savannah. In Atlanta, his cousin, Bill Gaillard (Cindy). In California, Ann Rothwell (Rich) of San Diego and his Palmer cousins in SC. His sister, Trish Snyder and mother Patty Crawford Gaillard and grandfather Dr. William Barron Crawford preceded him in death. He often described these last two as the most influential figures in his life.
He will be interred at Bonaventure Cemetery in Savannah, GA on September 15, 2023, at 11AM. Any remembrances are requested to be given to the SHARE Military Initiative of the Shepherd (Spinal) Center in George's name. Shepherd Center 2020 Peachtree Road NW Atlanta, GA 30309-1465.
Services under the direction of:
Fox & Weeks Funeral Directors, Hodgson Chapel
912-352-7200
Graveside Service with Military Honors

11:00 a.m. on Fri, September 15, 2023

Bonaventure Cemetery
330 Bonaventure Road (map)


Savannah GA 31404

912-651-6843