We have been made aware that families being served by Fox & Weeks are being contacted by individuals requesting payment over the phone. Fox & Weeks will not contact a family requesting payment over the phone. Please contact the Savannah Police Department immediately if you are contacted and asked to make payment over the phone. Please contact Fox & Weeks if you have any questions.
Celebrating the life of
Robert Wesley (Wes) Overstreet, Jr.
April 28, 1970 - September 04, 2023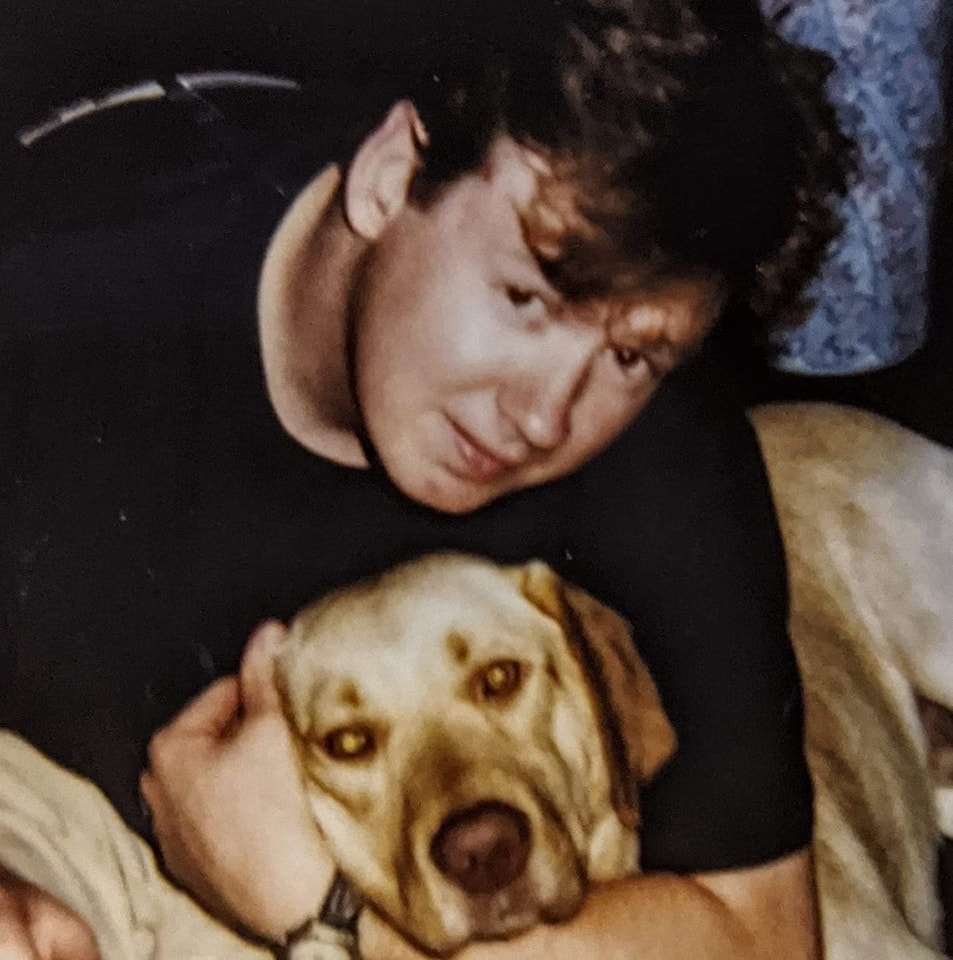 Robert Wesley 'Wes' Overstreet, Jr., 53, passed away on Monday, September 4, 2023 at St. Joseph's Candler. He was born at Candler Telfair in Savannah, Georgia, on April 28, 1970, to the late Robert Wesley Overstreet, Sr. and Frances Zipperer Davenport. Wes is survived by his wife, Elizabeth Ann Overstreet née Schauss, whom he married on June 28, 1997.
Wes was a wonderful storyteller with a gift for words who never met a stranger. A Georgia boy who lived most of his life on Wilmington Island, Wes was known for his gumbo, which was unparalleled by none. He loved to cook and eat good food and was a regular at all the best restaurants and watering holes in the Lowcountry. Known for introducing his brothers to great music, Wes spent his whole life collecting guitars and listening to Miles Davis, Otis Redding, and Elvis. An unabashed Marvel fan, Wes also loved comic books and acquainting his niece and nephews with Batman and the universe of superheroes. It was easy to buy Wes a gift because he loved Vans sneakers, and in fact, had over 30 pairs in his collection. He was devoted to giving back to his community and organized an annual golf competition for Wilmington Island Wishes. He was a Master Mason at the Thunderbolt F&AM Lodge #693. He loved his rescue dog, Costello, and above all, he loved, with his whole heart, his friends and family.
Wes was predeceased by grandparents Carlin S. and Cleo D. Zipperer, as well as his father-in-law, Charles Thomas Schauss. Survivors include his mother, Frances, and step-father John Locke Davenport; brothers Caleb and Cage Zipperer; mother-in-law Janet Emily Schauss née McAndrew; brother-in-law Michael Edward Schauss and sister-in-law Christina Schauss née Altimari; and many beloved aunts, uncles, nieces, nephews, and cousins.
The visitation for Wes will be on Wednesday, September 13, 2023 at 5:00 p.m. at Fox & Weeks, Islands Chapel , 4605 US-80, Savannah, GA, 31410. A service will follow at 6:00 p.m. at the funeral home.
GUEST BOOK
Wes was a loyal and longtime friend of our daughter Cecelia who passed away nineteen days ahead of him. His note of condolence on her obituary page touched our hearts then and even more now. His and Liz' presence during Cecelia's service meant the world to know so many of her friends were there on that recent Tuesday morning at St. John's Church. Now she has welcomed her friend home. We are saddened over Wes and send our loving hearts to Liz and the family during this season of loss.
- Julia and Charles Williams, Savannah, Georgia
The best of the best...
- David F Elwell, Savannah, GA
Wesley was such a warm presence anytime he was around. He was full of joy & laughter & will be missed beyond words. I am so thankful to have had the opportunity to grow close to him. Rest easy, my friend. ❤️
- Cori Williams, Savannah, Ga
Deepest condolences to his family. May God bring comfort, grace and peace during this difficult time. Will miss you, Wes. Fly high.
- Sonja Canas Held, Savannah, Georgia
Liz, I am so very sorry to read this obituary. You and I lost contact, but please send me a Facebook message if you want to talk. I lost my husband at age 48 and while there is nothing I can say to make this better, I will be there.
- Chris Thompson, Savannah, GA
Services under the direction of:
Fox & Weeks Funeral Directors, Islands Chapel
912-898-0900
Visitation

5:00 p.m. until 6:00 p.m. on Wed, September 13, 2023

Fox & Weeks Funeral Directors, Islands Chapel
4605 Hwy 80 East (map)


Savannah GA 31410

912-898-0900
Celebration of Life

06:00 p.m. on Wed, September 13, 2023

Fox & Weeks Funeral Directors, Islands Chapel
4605 Hwy 80 East (map)


Savannah GA 31410

912-898-0900