We have been made aware that families being served by Fox & Weeks are being contacted by individuals requesting payment over the phone. Fox & Weeks will not contact a family requesting payment over the phone. Please contact the Savannah Police Department immediately if you are contacted and asked to make payment over the phone. Please contact Fox & Weeks if you have any questions.
Celebrating the life of
Robert E. "Bob" Houston
April 07, 1948 - September 04, 2023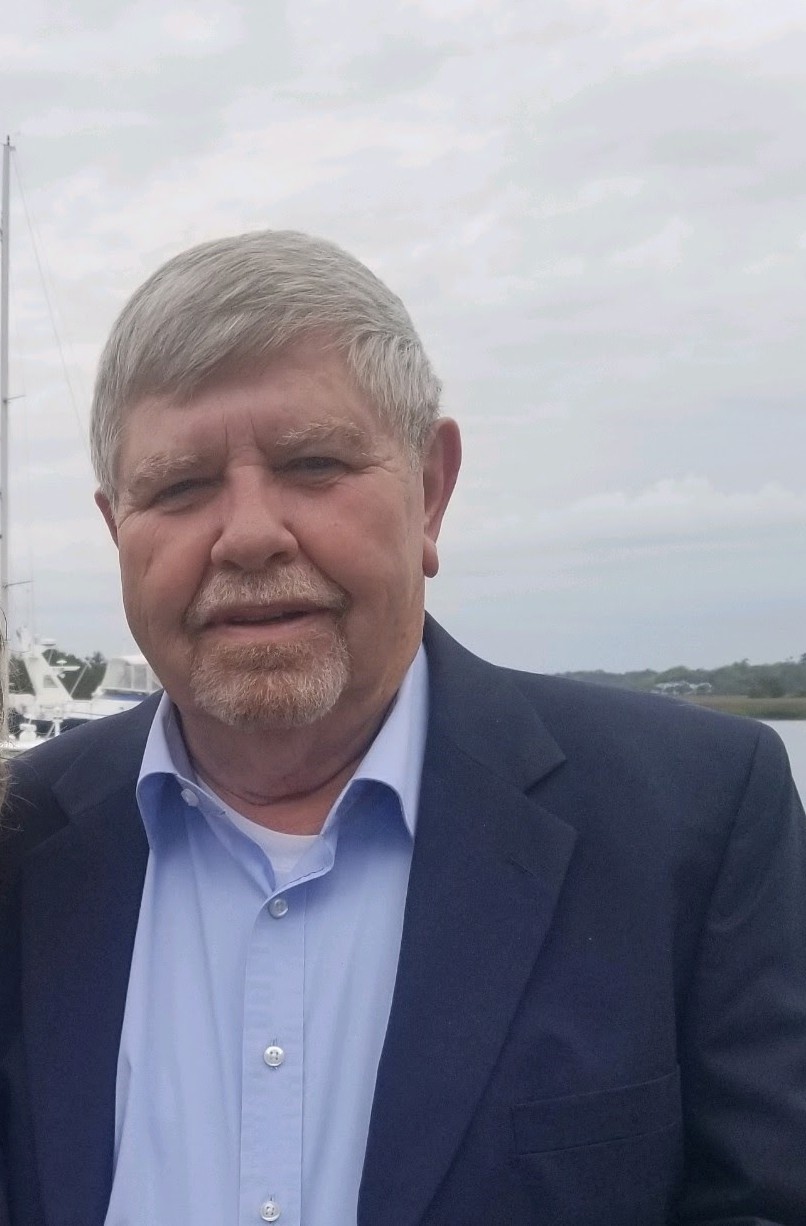 Robert E. "Bob" Houston, 75, died peacefully on Monday, September 4, 2023 at home with his wife by his side.
Bob was born on April 7, 1948 to William G. Houston and the late Isabelle Stratton Houston in Lima, OH. He was a longtime resident of Savannah and was employed as a court reporter for Tom Crites and Associates for 48 years. Bob was a U.S. Navy veteran and loved going to the "The Land" and spending time there with family and close friends.
In addition to his father, Bob is survived by his wife of 55 years, Diana Roush Houston; two sons, Mark and Craig Houston; grandson, Thomas Houston; granddaughter, Cassady Houston; two brothers, Thomas Houston (Pam) and Gary Houston; sister, Joyce Burgei (Rick); and numerous nieces and nephews.
A private memorial service is being planned,
GUEST BOOK
Bob was a special man. He will be missed by many. So sorry for your loss.
- Mike&Mary Redmond, Savannah, GA
Diana and Craig, Bob was such a great guy who will be missed. You and your family are in our prayers.
- Donald and LeAnne Consos, Savannah, GA
So sorry, Diana, and sons for the loss of your beloved Bob. Our hearts go out to you all.
- Mary and Steve Long, Springfield, MO
I'm so sorry for your family's loss. Bob will be missed as a great friend and colleague to so many of us.
- Victoria Root, Savannah, Georgia
Dear Family, Rick & I send to you our deepest condolences in the loss of your husband and father. Our love and prayers go out to you. I will miss my sweet brother. Rest in peace Bob, until we meet again ♥️
- Rick & Joyce Burgei, Westfield , IN
We have so many wonderful memories of Bob, from The Land to St Pat's and many celebrations in-between! He will be truly missed. Diana, Craig, and Mark- we send you all our heartfelt condolences.
- Brad & Amy Stewart, Savannah, GA
Houston Family, So sorry to hear about Bob this morning. He was a great neighbor and friend.
- Patrick Joyce, Savannah, Georgia
Mark and Houston family, we are sending you our deepest condolences for your loss.
- Tim and Wanda Forts, Senoia, GA
Bob will surely be missed. Diana, Mark and Craig, I will keep you and your family in my prayers.
- Alex and Angela Hagan, Acworth, GA

A candle has been lit!
I offer my deepest condolences and prayers.
- Emma Strong, Pooler, Georgia
Oh, Diana! I am so sorry to hear about Bob! This makes me so sad!! Please know I am thinking of you and the boys!
- Kelly Ann McKee, SAVANNAH, GA
Bob was an excellent court reporter and good friend for many years.
- David Sipple, Savannah, Ga.

A candle has been lit!
We are sorry for your loss. We will keep you in our thoughts.
- Elizabeth Gallo Court Reporting, Atlanta, GA
Great man sorry for your loss
- Eric white , Savannah , Ga
Diana and family, we send our condolences for Bob's passing. Our deceased parents Jim and Janice (Houston) enjoyed their visits to your home over the years. Love. Dorian and family, Indiana
- Dorian , Fort Wayne , IN
Diana, Mark, & Craig one of our greatest pleasures in life is knowing your family. Some of our fondest memories are quips from Bob over the fence, desperately tending to our front lawns during the Savannah summer, (being jointly annoyed at cars parked in front of our houses), learning the art of smoking meat (I have been an avid smoker ever since) and time on the Land. Time with Bob and your family at The land is special to my whole extended family, my girls learned to drive on the atvs, fish on the pond, and it was one of Vlads best memories, smoking cigars and shooting pistols off the dock with Bob. I hope they are both sitting on a dock, having a smoke and catching up. Our hearts hurt for your family's loss. You are in our thoughts and prayers. Kent. Zuzanna, Rebecca and Erin.
- Kent Johnson, Atlanta, GA

A candle has been lit!
We are sorry for your loss.
- Tate Law Group, LLC, Savannah, GA
Services under the direction of:
Fox & Weeks Funeral Directors, Hodgson Chapel
912-352-7200
A Private Service Will Be Held