We have been made aware that families being served by Fox & Weeks are being contacted by individuals requesting payment over the phone. Fox & Weeks will not contact a family requesting payment over the phone. Please contact the Savannah Police Department immediately if you are contacted and asked to make payment over the phone. Please contact Fox & Weeks if you have any questions.
Celebrating the life of
Donald William Wotring
October 22, 1944 - September 05, 2023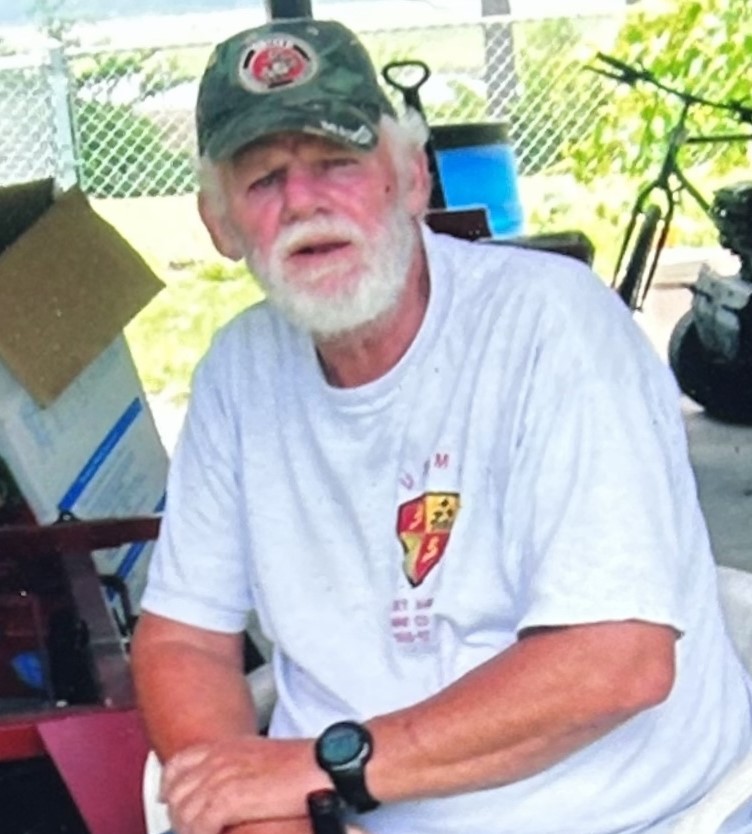 Donald W. Wotring (Donnie) 78, passed away at home surrounded by his loving family on the morning of Tuesday, September 5, 2023 due to complications related to aging. Born on October 22, 1944 in Kingwood, WV, the youngest of 3 sons to James Robert and Mary Liston Wotring.
Growing up in Thunderbolt/Savannah area, he graduated from Savannah High School class of 1961 and attended Savannah Technical School.
Rather than wait to be drafted, he joined the US Marine Corp in 1964 to carry on the family military tradition. Initially trained as Military Police he was sent to Vietnam and assigned to guarding a POW detention camp. Not seeing enough "action," he joined the 3rd Battalion, 5th Marine regiment Combined Action Program (CAP) training and assisting the local units in defending their towns and villages. In 1967 he was wounded in action (WIA) and sent back to the States. Recovering in Walter Reed Hospital in Philadelphia he met his wife of 39+ years, Sally Jo-Ann Davis.
The couple moved to Savannah and Donnie became a pipe fitter as a member of Union Local 188 and an intricate part in the building of Elba Island. The couple raised their 3 children on Wilmington Island and spent time with family and friends at their pool or camping in their Airstream. His career was cut short at the age of 33 when he had a massive heart attack due to injuries sustained during combat and was forced to fully retire. Later they moved to Midway, GA, where they hosted many low county/crab boils and oyster roasts for their family and friends.
Being an amputee did not stop him from enjoying life to its fullest. He was an avid sportsman enjoying hunting, fishing, and boating. In his younger years he could be found riding a Harley, playing half rubber, and dancing with the ladies at every chance.
He was a member of the VFW and American Legion Post 184 in Thunderbolt where he could often be found socializing and mentoring young vets. Of his many accomplishments he was most proud of serving his country and passing along family values, American patriotism, and the importance to preserver through all obstacles to his children and grandchildren.
Donnie is preceded in death by his wife, Sally Davis, and his daughter Wendie Lonsdale (Tampa), his brother Robert Wotring (Savannah) and his 2 black labs: Jamaica and Midnight.
Donnie is survived by his daughter, Mia Crumbley of Savannah, his son James Wotring (Joy) of Ludovici, his loving and devoted granddaughter and husband Nicole Clowers (Josh) of Midway; 8 additional grandchildren and 4 great grandchildren and one on the way; his brother Richard Wotring (Jo) of Thunderbolt and numerous nieces, nephews, great nieces/nephews, his longtime partner Brenda, as well as his current black lab, Journey.
A graveside service will be held at 11:00, Saturday, September 16, 2023, at Forest Lawn Memory Gardens with military honors. In lieu of flowers, please donate to help America Veteran at an organization of your choice.
GUEST BOOK
Prayers for peace during these difficult times.
- David James, Stateboro, Georgia
What a funny ,honest and loyal mane he was. He will never be forgotten. Semper Fi Love always Jayme
- Jayme Wotring Hullum, Thunderbolt , Georgia
Prayers for all of the family.
- Susan Chamberlin, Athens, Georgia
Uncle Dommy! It has been an honor to have shared so many great times with you that made amazing memories. I will miss you so much. You may be gone but you will never be forgotten! Semper Fi. P.S. No I didn't spell his name wrong, it's a me and him thing. I love you.
- Shannon Wotring Linton, Savannah , Ga
Sorry for your loss Donnie was a good man. Spent many of my younger years at his house on the island living a few houses down and James (JJ) to us was one of my best friends. RIP Donnie say hello to Mrs Sally
- David Johnson, Savannah , Ga
So sorry for your loss Mia and James. I remember back in the day when we all hung out at yalls house (sleep over, pool parties, all ways something going on. Donnie was a special person, and Sally was like my second mom. RIP Donnie
- McEwen Melinda, Guyton, GA

A candle has been lit!
I will always miss you!!! I love you grandaddy, give nana and aunt wendie a great big hug for me ❤️
- Donald wotring, Ludowici , Georgia
So sorry too hear of Donnie's passing. Had many good times at Cheers on Wilmington Island over the years. Our prayers for Brenda family. God Bless. Rest in Peace Marine.
- Howard and Gina Kempf, Savannah , Georgia
Services under the direction of:
Fox & Weeks Funeral Directors, Hodgson Chapel
912-352-7200
Graveside Service with Military Honors

11:00 a.m. on Sat, September 16, 2023

Forest Lawn Memory Gardens
315 Greenwich Road (map)


Savannah GA 31404