We have been made aware that families being served by Fox & Weeks are being contacted by individuals requesting payment over the phone. Fox & Weeks will not contact a family requesting payment over the phone. Please contact the Savannah Police Department immediately if you are contacted and asked to make payment over the phone. Please contact Fox & Weeks if you have any questions.
Celebrating the life of
Joseph M. Krupp, Jr.
July 13, 1938 - September 04, 2023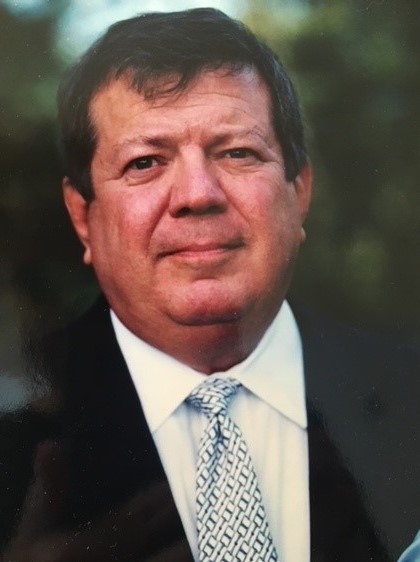 Joseph M. Krupp, Jr. (Joe) passed away on the evening of Monday, September 4, 2023 due to complications related to aging. Born on July 13, 1938 in Brooklyn, New York, Joe was the loving son of Joseph and Florence Krupp. Together with his sister, Florence, whom he adored, Joe enjoyed his early childhood on Long Island. In the mid-1940s, Joe's family moved to Miami, Florida where he spent his free time at Miami Shores Country Club. He often golfed 36 holes a day, winning the title of the State of Florida Junior Golf Champion. He was known as "Joe the Pro".
Joseph attended the University of Notre Dame, graduating magna cum laude. He was the recipient of the Wall Street Journal Award for the most outstanding student in business. After college, Joseph moved to New York to join Merrill Lynch as an equity salesman. He transitioned to institutional fixed income sales working for a number of boutique firms including Alex Brown & Sons, Wertheim Schroder and Yamaichi Securities. After his initial attempt at retirement, Joe was restless and returned to the Street as a salesman of electronic fixed income trading systems at LIMITrader.
Joe first met his wife, Mimi (Margie Maguire-Krupp) at a gourmet dinner in New York City in 1982 and enjoying 40 years of marriage, sharing many mutual interests. In addition to golf, Joe enjoyed sailing his Sabre sloop, the "Cradle of His Hand" from his harborside home at Port Liberte (Jersey City, NJ) into New York Harbor, always enjoying the Statue of Liberty vista, his favorite. As part of his dedication to boating, Joe was Commander of the U.S. Power Squadron for Liberty Harbor and Assistant District Commander of the New York/New Jersey D4 District.
Joe was a world traveler, including over 90 countries. He enjoyed visiting the Taj Mahal, taken an African safari, crossing the Panama Canal, bareboat sailing in Greece, camel riding among Egypt's great pyramids and family vacations on Kiawah Island. There was not a Caribbean Island that Joe had not visited, accompanied by Jimmy Buffett tunes all the way.
Joe, together with wife and son, relocated to Savannah in 2006. They were all active members of The Landings community for 17 years. In his retirement, Joe played golf with his buddies, took numerous cruises around the world, played bocce, and was actively involved with real estate. Joseph adored and was proud to be an alumnus of the Fighting Irish. He attended numerous football games and hosted countless Fighting Irish 'game watches' at his home. Joe served as President of the Notre Dame Club of Savannah, chairing numerous annual golf tournaments at The Landings to benefit summer camps at the Fresh Air Home on Tybee and SAFE Shelter. He loved his home at The Landings and its wonderful views of the Marshwood Golf Course, Wassaw Sound, and sunrises, moonrises and rainbows over the Atlantic Ocean. He opened the doors of his home for the Landlovers Annual Charity House Tour twice. Joseph was also delighted to be a lead sponsor of the Landings 9 Holers annual charity golf tournament to support Kids Café, feeding kids in Coastal Georgia. In addition, he was an avid supporter of the Landings Military Family Relief Fund, supporting local troops and their families. Joseph enjoyed the Savannah Philharmonic (where Mimi sings in the chorus), the Savannah Music Festival, gourmet dinners, working at the Landlovers Flea Market, and tutoring students in the L.O.V.E. program. He cherished his deep and dear friendships. He was known by all for his zest for life, positive attitude and infectious belly laugh. We will all miss his laughter….
.
In addition to his wife Mimi, Joseph is survived by his loving daughter Theresa, and son-in-law Michael Stoop (Briarcliff, NY), his devoted son Parnell Krupp (Savannah, GA) and grandchildren Jonathan, Daly and Peter as well as his kind goddaughter, Susan Schultz (West Chester, PA), numerous cousins, nieces, nephews, great nieces/nephews and his dedicated family dog, Ike.
In memory of Joseph, donations can be made to the Kids Café of America's Second Harvest or the Savannah Philharmonic (attention – Chorus Fund).
private service will be held.
GUEST BOOK
Mimi , Jerry and I are so sorry to hear of Joe's passing. We loved all of times we spent with you and sharing wonderful gourmet meals. Joe will be missed especially for his wit and unending smiles. Our thoughts and prayers are with you and your family.
- Carol and Jerry Kardas, Avon, Connecticut
Gratitude is the first word I can think of. When Joe came into my life. A father figure ,mentor. Such a wonderful man . He had the biggest heart, smile and laugh. He was so much fun , a great dancer, storyteller, cook especially on the BBQ and bloody Marie's his speciality.I will treasure so many memories ,sailing days, holidays, family gathering. He was one in a million and I'm so fortunate I got to spend the quality time I did. D.E.P Joe te quiero mucho Super J xx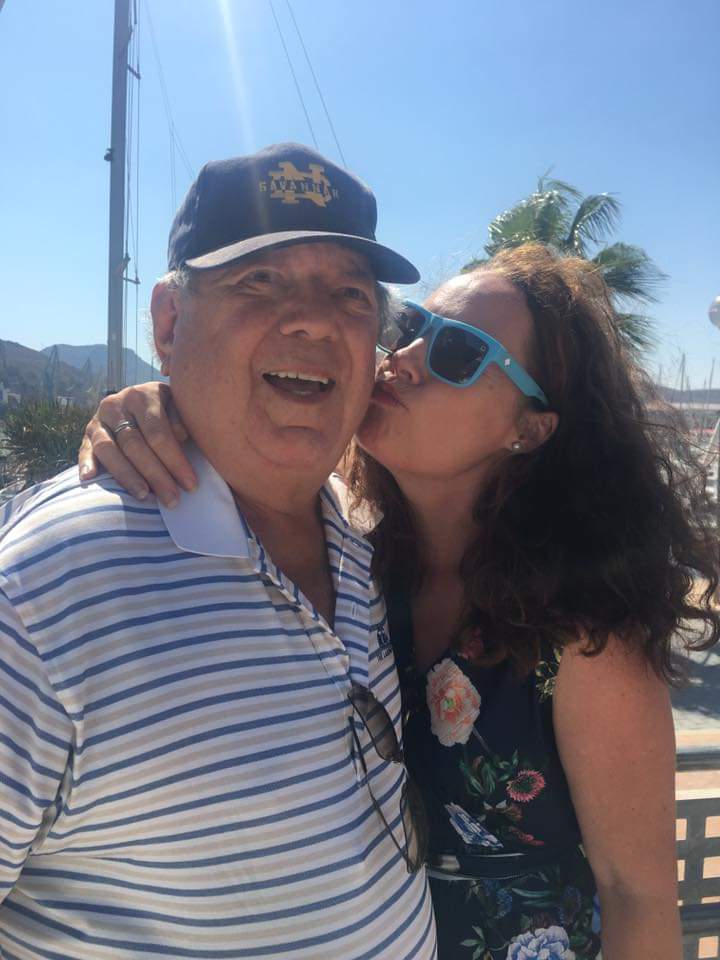 - Jo (Super J), Alicante , SPAIN
Joe's laughter, "can do" attitude, and zest for life will be remembered by many at The Landings. To Joe's family, I wish you peace in your hearts.
- Carolyn Szlasa, Savannah, GA
We will miss spending time with Joe and cherish our golf and social memories. Our sympathy goes out to his family
- Pat Coulson, Savannah, GA
We will always be thinking of Joe. We bet dinner in NYC on 3 Texas A& M/Notre Dame football games (he was so easy to get action on ND!) and he lost all 3 (two by spread and one outright). Sparks in NYC thanks him for his betting prowess! He was much better at The Far Hills Races. Caron, Ashley, and John send our love to all krupps far and wide. Joe and I had lots of laughs whenever we got together!! Love to all…….
- The Mengers, New Vernon, NJ
So sorry for your loss Mimi. I will keep you all in my prayers. Sending love
- Paulette Hosti , Tybee Island , Georgia
What a guy and what a wonderful obituary. Bob and I are so sorry for the loss of this wonderful man. Mimi and your family are in our hearts and in our prayers at this very difficult time. Joe will very much be missed by his Landing's family and friends.
- Noreen Powell (Wood), Savannah, Ga
sending light and love you way..lucy
- lucy Monahan, SAVANNAH, GA
Mimi and Parnell - Joe was a great and gentle man who was an asset to the community. Our deepest sympathy
- Lorraine and Scott Boice, Savannah, GA
We were very sad to hear about Joe's passing. Our deepest condolences to Margie and the family. May you continue to cherish fond memories of your life together.
- Richard and Maria Cahill, Stamford, CT
Mimi, even though we never met in person, you and Joseph filled my life with encouragement and love. We've been on an amazing ride since early 2016 and the wheels have not fallen off, however a passenger decided to leave this ride. With occasional check ins, dropping a line here and there, and Whoopie Pies, we got through the hardest times of Covid together. I know Joe is dancing to Irving Berlin and gracing the Heavens with a beautiful performance. I will truly miss my "Mr. Krupp"! My thoughts and prayers are with the entire family. Mimi & Parnell, if you need anything, let me know. All my love from Ohio!
- Jackie Bailey, Berea, Ohio
Services under the direction of:
Fox & Weeks Funeral Directors, Hodgson Chapel
912-352-7200
A Private Service Will Be Held