We have been made aware that families being served by Fox & Weeks are being contacted by individuals requesting payment over the phone. Fox & Weeks will not contact a family requesting payment over the phone. Please contact the Savannah Police Department immediately if you are contacted and asked to make payment over the phone. Please contact Fox & Weeks if you have any questions.
Celebrating the life of
Quay Hill
September 14, 1930 - September 03, 2023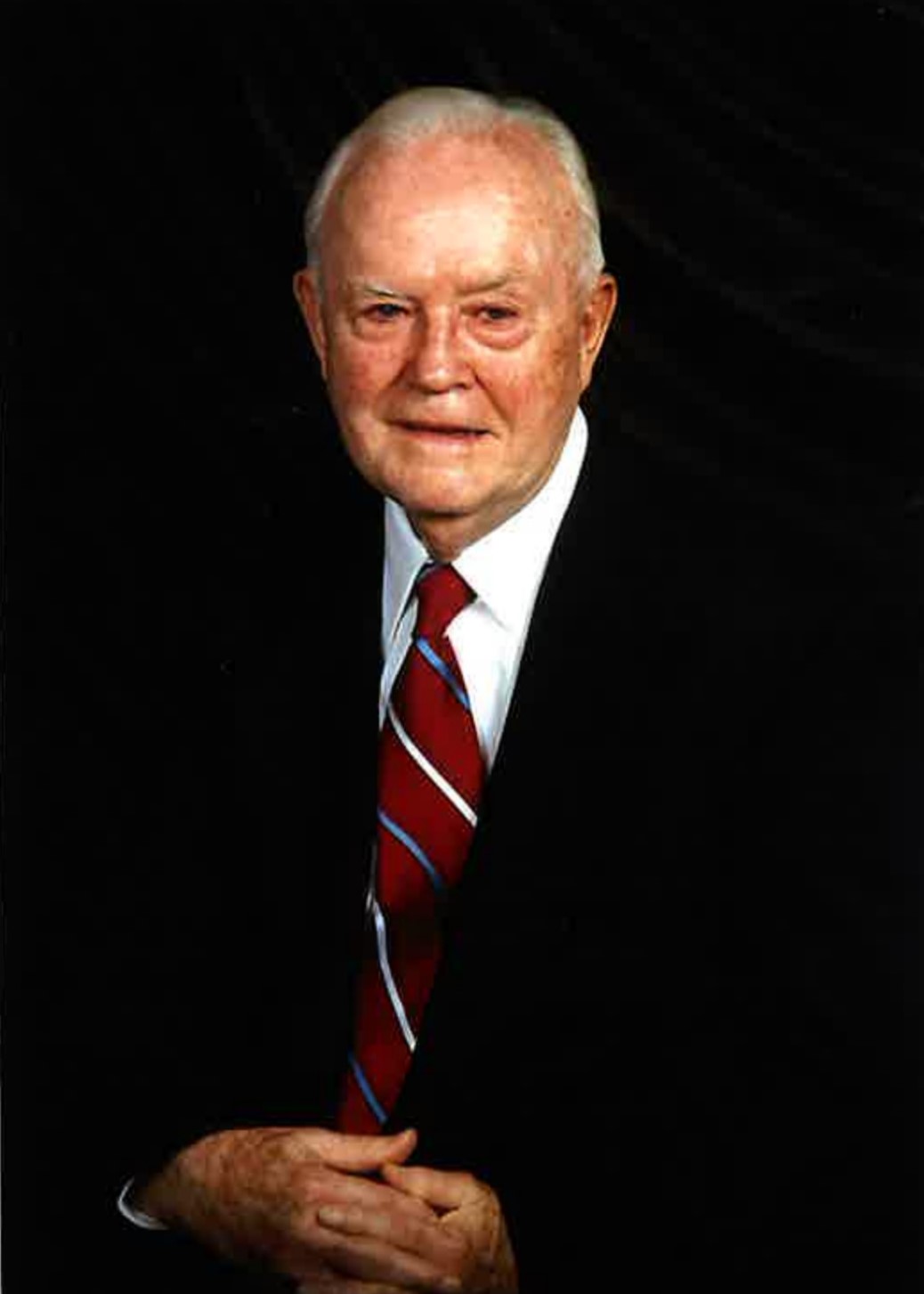 Glen "Quay" Hill left this Earth to be with his Heavenly Father on September 3, 2023, at home surrounded by his loved ones. Quay was born in Dunlap, Tennessee on September 14, 1930, to Thomas and Virginia Hill and would be the eldest of four boys. His family moved to Savannah, GA when he was 12 years old.
On a bus to school 73 years ago Quay met and fell in love with his best friend Carolyn. They married at Aldersgate United Methodist Church on April Fool's Day 1951 when he was 20 years old, and Carolyn was just 16. It was the start of a marriage that lasted 72 beautiful years. He held her hand and put her on a pedestal until his very last moments. They shared a love story for the ages.
Quay studied at Armstrong State College while managing the Lucas Theater and several other downtown theaters. He was then drafted into the Army and served in the Korean War. Upon his return from the war, Quay began a 37-year career at Southern Bell (now AT&T) from where he retired and was a member of Solomon's Lodge No. 1 A&FM.
A faithful man, he loved the Lord and he and Carolyn were members of Aldersgate United Methodist Church until its closure. There he served as Chairman of the Finance Committee. After its closing he and Carolyn began attending Wilmington Island Methodist Church.
Family was without a doubt the center of his world. He was the perfect "Girl Dad," most devoted husband, "Daddy" and "Papa" to seven grandchildren and eight great-grandchildren. There were countless school projects, carpools, recitals, ballgames, graduations, and birthday parties that he was a part of and honored to attend. Quay was wise, tender hearted, kind, brilliant and the entire family would argue that he was the most amazing man on Earth. He will be missed beyond measure.
He is survived by his wife Carolyn Inez Hill; his brother and sister-in-law Robert and Mittie Sue Wilson; children Glenda Nilsson (Dale), Kathy Redding and Debbie Mullis (Jeffery); grandchildren Billy Nilsson (Krista), Bobby Redding III, Jenny Green (Josh), Melissa McCurry, Emmy Benjamin (Jason), Adam Allmond and Allison Ulsh (Rob); great-grandchildren Ayslyn, Drake, Bobby IV, Cannon, Henry, Landry, Ellie, and Millie; and nieces and nephews.
Visitation will be held at Wilmington Island Methodist Church, 195 Wilmington Island Road, on September 7, 2023, at 1:00. The funeral service will take place immediately after at 2:00 with a graveside in the Greenwich section of Bonaventure Cemetery. In lieu of flowers, the family asks that donations be made to: Wilmington Island Methodist Church and/or Agape Hospice Savannah, 7130 Hodgson Memorial Drive, Savannah GA 31406 in memory of Glen Quay Hill. To express condolences, visit FoxandWeeks.com.
GUEST BOOK
Quay was a wonderful man. Our hearts go out to you during this hard time.
- Harriett Martin and Carolyn Spitzer, Savannah, Ga 31410
Debbie, I am so sorry to hear about your Dad, he really was a nice man. My heart goes out to your Mom and you and your sisters. Bill
- William "Bill" A Thomas, Fernandina Beach, FL
I have loving and wonderful memories of Quay and his beautiful family at Aldersgate UMC. My love, thoughts and prayers are with the Hill family.
- Audrie Brabham, Newnan, GA
Services under the direction of:
Fox & Weeks Funeral Directors, Hodgson Chapel
912-352-7200