We have been made aware that families being served by Fox & Weeks are being contacted by individuals requesting payment over the phone. Fox & Weeks will not contact a family requesting payment over the phone. Please contact the Savannah Police Department immediately if you are contacted and asked to make payment over the phone. Please contact Fox & Weeks if you have any questions.
Celebrating the life of
Mittie Louise Osborne Williams
May 14, 1927 - September 03, 2023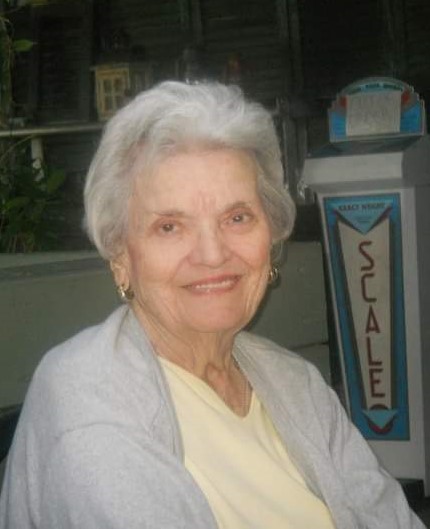 Mittie Louise Osborne Williams, 96, died peacefully at home on Sunday, September 3, 2023.
The Waycross, GA native lived in Savannah for most of her life. She was a member of Sardis Primitive Baptist Church in Savannah. Mittie retired from Belk Department Store at Crossroads after more than 24 years of service.
Mittie was preceded in death by her daughter, Debra Louise Williams; son, Randel R. Williams; sister, Mildred G. Wiggins; her parents, Ira Osborne and Ruby Hill Osborne; and a brother, C.D. Osborne.
Surviving are a son, Andrew G. "Greg" Williams of Savannah; brother, Hugh D. Osborne, Sr. of Savannah; three grandchildren, Sheena Marie Coleman, Randel R. Williams, Jr., and Rowan Svara Williams; and two great-grandsons, Shawn Lucas Coleman and Frank Trent Garrett; and several nieces, nephews and cousins.
Funeral service will be held at 11:00 a.m. on Monday, September 11, 2023 at Fox & Weeks Funeral Directors, Hodgson Chapel. The family will receive friends for one hour prior to the service. Burial will be in Forest Lawn Memory Gardens.
GUEST BOOK
God certainly gained an angel. I will always love you and my faith in the good lord I would like to believe came from you. Your grand children will know of you and always love you. Rest easy angel
- Sheena W Coleman, Savannah, Georgia
Mrs. Williams was a dear and sweet lady. One thing I know is she loved unconditionally everyone, as a Godly woman would. She also made an awesome caramel cake. I so loved the times she came and visited with us at our home. She will definitely be missed here on earth but I know she is in her Heavenly home now.
- Bonnie McIver, Rincon, Ga
I worked at Belk during the seventies and eighties. Louise was the sweetest ladies I have ever known. She always had a smile on her beautiful face. I'm sure she's having a heavenly reunion with Mr. Lance and Mr. Maltose. My prayers are with Greg and his family.
- Mary Katherine Sikes, Savannah, GA
So sorry for your loss. I'm praying you will feel Gods comfort and inner peace now and in the days ahead.
- June Holt, Glennville , Ga
Andy, we are sorry for your loss and sorry that we just now saw this obituary. Your Mom was one of the sweetest, most kind hearted people I have ever met. Our thoughts and prayers are with you and your family.
- Harold Campbell, Savannah, GA
Services under the direction of:
Fox & Weeks Funeral Directors, Hodgson Chapel
912-352-7200
Visitation

10:00 a.m. until 11:00 a.m. on Mon, September 11, 2023

Fox & Weeks Funeral Directors, Hodgson Chapel
7200 Hodgson Memorial Drive (map)


Savannah GA 31406

912-352-7200