We have been made aware that families being served by Fox & Weeks are being contacted by individuals requesting payment over the phone. Fox & Weeks will not contact a family requesting payment over the phone. Please contact the Savannah Police Department immediately if you are contacted and asked to make payment over the phone. Please contact Fox & Weeks if you have any questions.
Celebrating the life of
Regis Feathers
July 03, 1944 - September 03, 2023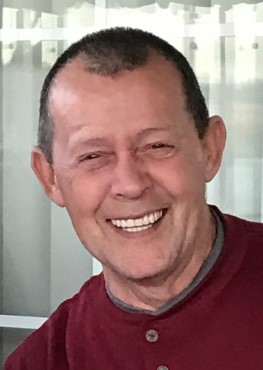 Regis "Reggie" Dale Feathers, 79, passed from this life on Sunday, September 3, 2023 at his beloved home on the Forest River in Savannah, Georgia after a valiant battle with cancer. He was born on July 3, 1944 in the mountains of Altoona, Pennsylvania.
Reggie graduated from Hollidaysburg High School and resided in the Cross Keys area. He loved leather jackets, fast cars, rock-n-roll music, and playing drums in a local band. Over 57 years ago, he met the love of his life, Sherry. Once their paths crossed, it was truly a matter of weeks before they married and forever referred to each other as "roommates."
Reggie's early career in retail took his young family to many places – New York, Delaware, Maryland, Florida, Alabama, and finally landed in Savannah in the 1970s. They raised their children in the Windsor Forest neighborhood. Reggie enjoyed time with his family at the beach, fishing, and attending NASCAR races. Dinner was often followed up by one of Reggie's jam sessions on the drums or guitar, singing the songs of some of his favorite artists like Elvis Presley, Oakridge Boys, Kenny Rogers, Alabama, and the Gatlin Brothers.
Later, Reggie and Sherry bought and ran The Holland House, where they made many friends and served quality breakfast and lunch, cash only, for more than 20 years. Anyone who entered those doors would see Reggie at the register, dressed in all black, laughing and joking with customers, often with a grandchild sitting with him on the counter. Even after being in the restaurant business for so long, one of Reggie's favorite past times was weekly dinners out to eat, where he would keep a close eye on customer service – making sure the unsweet half of his iced tea was at the bottom, his steak was cooked just right, and his servers always had a smile on their face even if it was caused by one of his infamous jokes.
After selling The Holland House, Reggie started volunteering at the Habersham YMCA, which eventually lead to a full -time opportunity. He was the first face many Savannahians would see when they came to work out in the wee hours of the morning. His passion was fundraising for the YMCA annual campaign, and he was often the top fundraiser each year. Reggie's last "job" was supporting his son at the grill at Roly Poly. Through the years, Reggie made many lifelong friendships and a lasting impact on the Savannah community.
In addition to his love for nice cars, he enjoyed spending time in his boat on the deep water of the Forest River, where he and Sherry built their forever home. Reggie loved having all of his children and grandchildren down at his dock and playing in the water. Their grandchildren could always count on having many great toys at Mimi and PapPap's house -- a custom-built playhouse on the creek, four-wheelers, trampolines, water slides, you name it. Their house has been the site for many happy gatherings and celebrations.
Reggie loved vacations with his family – annual Thanksgiving Disney trips, celebrating his birthday week at Tybee Island, and many trips back to Pennsylvania. His most recent and last family trip was back to his hometown and the surrounding areas, where he was able to show his children and grandchildren the places that influenced his early life.
Above all, Reggie was a man of faith and family. He read his bible daily. He loved his wife, children and grandchildren more than anything in the world. As a PapPap, he was there for every milestone, every game, every fundraiser, every holiday, even the made-up ones. It would be difficult to keep up with all of Sherry's races, but he was there for the big ones. He was so proud of them all. Reggie loved life and celebrated everything.
Reggie is preceded in death by his father, Regis Bernard Feathers and his mother Frances Elizabeth Feathers, both of Altoona, Pennsylvania. He is survived by his younger brother, Lary Feathers (Eileen), his loving wife Sherry Feathers, his children Regina Feathers Cochran (Kevin), Tim Feathers (Brynn Grant) and Jennifer Feathers Haddad (Joe), his grandchildren, Madison Feathers Aldridge (Rufus), Timmy Feathers, Amelia Haddad, Emaline Haddad, Scotland Mitchell, Gracen Mitchell and Grant Mitchell; one great-grandchild, Asher Mitchell, and his best friend, his Weimaraner, Thor.
In lieu of flowers, remembrances may be made to the Nancy N. and J.C. Lewis Cancer Center or any charity of your choice.
A visitation will be from 5:00 until 6:30, Thursday, September, 14, 2023, followed by a celebration of life at 6:30, at Fox and Weeks Hodgson Chapel with Derek White officiating.
GUEST BOOK
Sorry very sorry for your loss. He was an amazing man and could always see the joy and love he had for his family. You are all in our thoughts and prayers.
- Brad and Stephanie Coy, Savannah, Ga
I'm so sorry Sherry.
- Karen Dove Barr, Savannah, GA
So very sad to learn of this. Reggie, and Sherry, had such a great impact on my young adult life starting out and still have many lasting memories. I know them from the retail business and will probably always remember the code LIPTZVHRDF-; Reggie drilled it into me and I've never forgotten it. I remember the many times fishing together and the times at different properties whether vacationing at Tybee or working on rentals. Reggie was a great mentor and friend and such a positive influence. Thank you Feathers family for sharing him. Love you buddy. Many prayers and condolences.
- David Hanks, Lakeland , Georgia
We met Reggie years ago at the Y. He was always so sincere in his words and actions. And he was funny! We loved him! We only know Sherry and Jen, but the entire family is in our prayers❤️
- BettyAnn & Chris Di Silvestro , Savannah, GA
I am so sorry to hear of Reggie's passing. He was always willing to help any & all with a smile on his face. I feel blessed to have known Reggie.
- Mary Jo Geiger , Savannah , Ga
We are in tears for the Feathers family. Reggie was one of a kind. Always smiling and always willing to lend a hand. The world has lost a great man. Heaven has gained a special Angel. We love you all.
- Jim and Charlene, Columbus, Ga
I'm so sorry for your loss Run Nana, I'll be praying for your family! Let us know if you need anything. Many hugs
- Dino Family, Richmond Hill , Ga
We loved making so many memories growing up, and on Tybee with PapPap. He was the best grandfather, father, and husband. We will miss all of his jokes and laughter. He was truly the best
- Crista & Ryan Carroll, Richmond Hill, Georgia
Our deepest sympathy for this loss!
- Katherine Keena , Savannah , GA
I never saw Reggie that he didn't have that great big smile across his face. Even when he didn't feel good, he was still smiling. Will miss him running around at Roly Poly. Sherry, you and your family have my deepest condolences and continue to be in my prayers.
- Teri Gary, Savannah, GA
Love and prayers to all the Feathers family.
- Pinault , Savannah , Georgia
We are so very sorry and heartbroken about Reggie. Such a wonderful person with a heart of gold. He was my buddy at the Y and I will always remember him. God bless you Sherry and my prayers are with you and the whole family .
- Charles & Beth Pugh, Savannah , Ga
We are so sad to hear and thinking of you Sherry.
- Mike and Cindy, Savannah, Ga
Jennifer, I am so very sorry for your loss. You and your family will be in my prayers.
- Susan Smith Park, Dahlonega , GA
We are so sorry for the loss of a great man who always loved his prayers and always had a smile on his face. We send you all so much love and prayers during this difficult time.
- Cecilia & Michael Arango, Savannah, GA
Mr. Feathers was my first boss at my first job, Cloth World. I have very fond memories of working for him. He was a good man and I know he will be missed. Nancy Rentz
- Nancy Rentz, Dawsonville, GA
I'm so sorry for your loss. I was one of those who enjoyed Reggie's smile for many years at the Y as he held my keys while I worked out. May his memory be a blessing to you and your family.
- Kathleen O'Sullivan, Savannah, GA
Many prayers of comfort for his family.
- Sonja Held, Savannah, Georgia
I'm so sorry to hear that this gentle soul was taken from us so e early, I was so blessed to know Reggie while I worked at the Y, I enjoyed many laughs with him while we crossed paths in the hallway! You will be missed Reggie!
- Ashley Roderick, Port Wentworth, GA
Reggie was a true beacon of love, light and joy. He always made me smile when we worked together at the Y. His humor brought so many together. My heart goes out to you all. The world is a better place thanks to Reggie. Sending you all my love. Diane Parker
- Diane Parker , Savannah , Georgia
So sorry to hear of this sad time but know you all are in my thoughts and prayers. We go back a long way with many fond memories of our girls and their antics. Micki
- Michele Lee, Pelham, AL
Sherry and family, I was so sad to hear of Reggies passing. Please know that all of you are in my thoughts and prayers.
- Jamie Brown, Savannah, Ga
Reggie's smile could light up a room and he was always supportive and proud of his family. We will keep the Feathers family in our prayers- Cathy and Tom Colasanto
- Cathy & Tom Colasanto , Savannah , GA
What a blessing to have met and connected so wonderful with both Reggie and Sherry when enjoying a trip together in Scotland when our paths crossed in the summer of 2019! Reggie was a ball of fun and fire -- only matched perfectly by his amazing wife. His smile would mega-light a room. I loved listening to his stories of such a blessed life, and how much he loved his family, friends, and all he had been a part of. My heart is sad with Reggie's passing; yet, I know he has gained his wings for Glory and that provides a measure of solace during this time. Condolences to Sherry, family members, loved ones, and all.
- Mark Stephenson, Valley Village, CA
Sure enjoyed going to the Holland House and seeing Reggie and his family. We will miss you.
- Ira Rackley, Savannah, Georgia
Sure enjoyed going to the Holland House and seeing Reggie and his family. We will miss you.
- Ira Rackley, Savannah, Georgia
Sending love and prayers to the Feather family
- Mary Owen , Savannah , GA
Jennifer and Joe, my deepest sympathies to you and the rest of the family. You are in my thoughts and prayers! Barbara
- Barbara Aber , Lawrenceville , Georgia
Our deepest condolences to the entire family. Reggie was always a big encouragement to all of the SPINAL CORD INJURY group participants. He was a great man with a great spirit and infectious smile!. Reggie will truly be missed.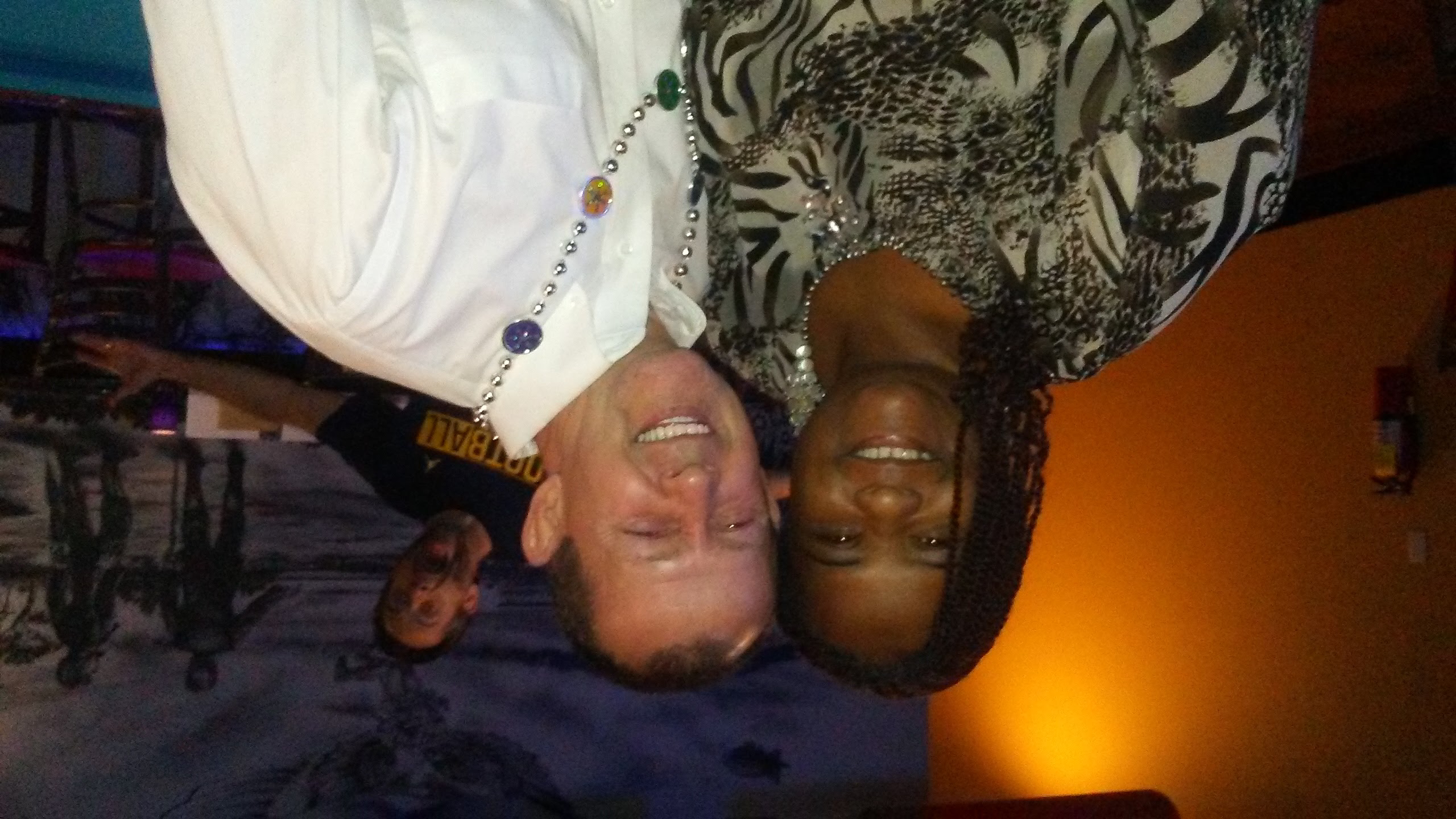 - Karen Williams & spinal cord group, Savannah , GA
I'm honored to have known Reggie. He brought a smile to so many each day at the YMCA where I first met him. We know he 'loved prayers' and so many prayed for him daily. What a fighter! My prayer now that he is with Our Lord, is that all of you, his family, will find comfort in knowing so many loved Reggie and all will be sharing in your sorrow. RIP my friend. Love and heartfelt sympathy, Tinka Pace
- Tinka Pace, Savannah, GA
Seeing "Mr. Reggie" at the Y each morning was the highlight of my daughters' day. He always had a kind word and a joke for all.
- Cindy Drew, Savannah, GA
Mrs.Sherry I am so sorry for your loss Mr. Reggie will be missed but we have our memories of him .You are in our thoughts and prayers Feathers Family
- Mary Hayman, Garden City, GA
I have such fond memories of growing up with my cousin Reg in Altoona, Pennsylvania. We had such fun times at family gatherings and we were as close as brothers. My deepest condolences to his wife Sherry and all their family. May he Rest In Peace. Much Love
- Dick Cutchall, Gilbert , Arizona
So sorry to hear of this loss. I remember so vividly his call to tell us about Regina's accident so many years ago and how they would throw biscuits over the fence for us night shift L/D nurses from the Holland house. He loved his family and no doubt has left a gaping hole that will never be filled. My heart goes out as you navigate the days ahead without him.
- Lori Hecker, Savannah, Georgia
Sherry and Family I am so sorry for Your loss. May the LORD comfort You And your loved ones at this time. I have found memories of eating at the Holland House. So many of us do! It was great food and great people. Reggie may be gone but , not forgotten. Much love and in our ❤️, Wanda The Optical Shop
- Wanda LaGrone, Savannah, Georgia
So sorry Sherry, hold on to all of the beautiful memories you shared. I pray that our Lord would be close and comfort you like only He can❤️The hope that we have in Jesus will give you peace in knowing you will see him again one day. Please let me know if you need anything. Love & Hugs to you!
- Lynn & Tommy Porter, Savannah, Georgia
I will miss Reggie, he was the best. The best husband, father, grandfather, coworker, joke teller (some weren't that funny but the delivery was great), best greeter, best fundraiser, best smiler and the absolute best friend a person could have. I had the privilege of working with Reggie at the Y, and you could always count on Reggie to be on point with any and all tasks that he performed. God speed my friend, until we meet again!
- Bucky Johnson , Savannah , Ga
My sincere condolences to Sherry and the family. My late husband, Steve and I enjoyed so many conversations with Reggie and Sherry at the Holland house for many years. And then, after the Holland house , it was great to see your smiling face at the YMCA , reggie always had something kind to say. He will be forever missed. Sherry you and the family are in my prayers . Theresa (Hiers)George, rockford, Michigan
- Theresa (Hiers)George, Rockford, MI
Sherry and family, I am so sorry to hear about Reggie. He was one-in-a-million! I loves working with him all those years at the Y. He always had a smile, a joke or some story that would make your day better. He was a real treasure and his loss will be felt deeply. My thoughts and prayers go out to you and your family to give you strength, peace and comfort to get through this difficult time. Reggie will be forever missed. Sending love and prayers.
- Nancy Hart, Savannah, GA
So very sorry me and Timmy feathers go back a long ways I rememberr staying at his mom and Daddy's beach house or apartments he's a good man funny he didn't take no crap from nobody
- Jimmy waters, Effingham , Georgia
I didn't know Reggie very well, but I certainly knew his smile and joyful spirit. I had the pleasure of seeing him on Wednesdays at Roly Poly, where he would welcome everyone like we were the best customers he'd ever had. He would be behind the counter and pop his head up with a big smile to say hello. Sherry, Tim, Brynn, Madison, Scotland, Gracen, Grant, and family, I am sorry for the loss of such a wonderful man. May peace be with you and your happy times together bring you comfort.
- Kristen Crawley, Savannah, GA

A candle has been lit!
Sherry, I am so very sorry about the loss of your husband. The thoughts and prayers of the Relay for Life of the Coastal Empire family are with you at this difficult time.
- Lynn Odom, Savannah, GA
Sending our deepest sympathy to you all. Prayers for peace and comfort.
- Bryner Family, Blairsville, Georgia
My heart aches for you all. When I came to you as a scared and a little insecure nineteen-year-old who had just moved across an ocean, leaving my family for the first time, you all welcomed me with open arms. From the start you made me feel like one in your family, creating such a safe space for me, and I don't think you ever realized for important this was and is to me. Reggie played a big part in that. He was never afraid to include me in his jokes and that more than anything made me feel like I belonged. I will forever cherish the memories of holidays spent at Mimi and Pappap's house, eating good food in good company. I'm so glad I met you all. Since then Reggie's hump day updates on Facebook have regularly put a smile on my face and that is how I will remember him: As someone who put smiles on people's faces. He was truly a kind person and I'm so glad I got to meet him. I think about you all often, especially now, and I'm sending you all my love, Alice
- Alice Herdenberg, Malmö, Sweden

A candle has been lit!
We are so very sorry for your loss. Reggie was one of a kind, truly bearing a servant's heart. Whenever I saw him he was always smiling, friendly & always had a joke or two. Forever in our hearts & will be praying for healing & comfort.
- Molly, Ethan & Eric Cohen, Savannah, Ga
My condolences to the Feathers Family, it was a pleasure to be a sales partner in the days of the "Holland House" and getting to know the family! I'll always remember on the day of 9/11 and being at the restaurant having a conversation with Reggie about what was going on with our world. He was a GREAT man! Hugs and prayers sent to the entire family! ❤️
- Sara Knauss , Savannah , Georgia
Services under the direction of:
Fox & Weeks Funeral Directors, Hodgson Chapel
912-352-7200
Celebration of Life

6:30 p.m on Thu, September 14, 2023

Fox & Weeks Funeral Directors, Hodgson Chapel
7200 Hodgson Memorial Drive (map)


Savannah GA 31406

912-352-7200