We have been made aware that families being served by Fox & Weeks are being contacted by individuals requesting payment over the phone. Fox & Weeks will not contact a family requesting payment over the phone. Please contact the Savannah Police Department immediately if you are contacted and asked to make payment over the phone. Please contact Fox & Weeks if you have any questions.
Celebrating the life of
Susan "Susie" King
Passed away on September 02, 2023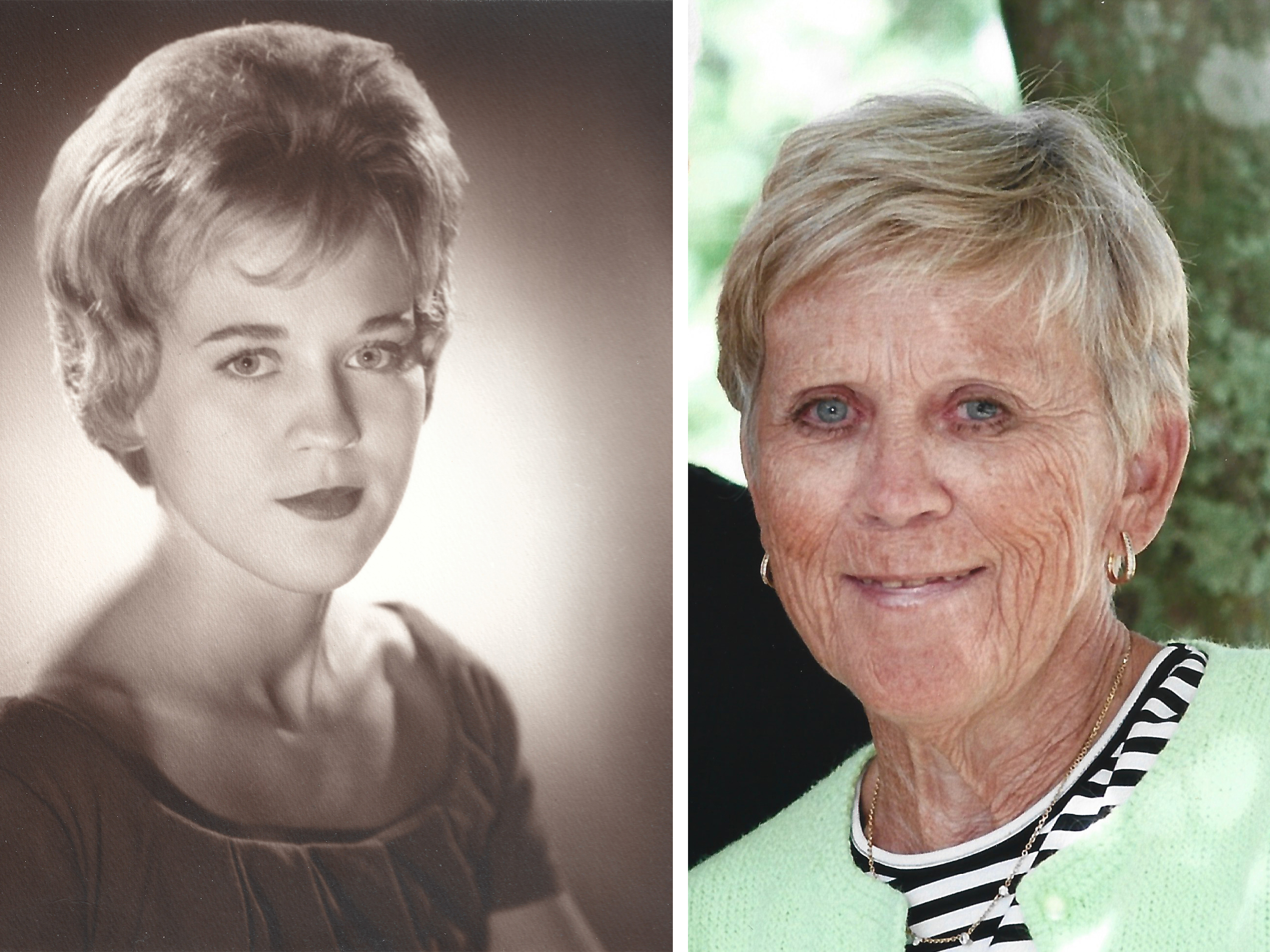 Susan 'Susie' King of Savannah, GA, age 83, died on Saturday September 2, 2023. Born Susan Cadle in Indianapolis, IN on March 25, 1940, Susie graduated from Indianapolis's Shortridge High School in 1958, and then with a Bachelor's degree from the University of Mississippi in 1962. She met future husband Frank King (then a naval officer) on the tennis courts of St. Simons Island, and they were married in September 1963. She and Frank raised children Jeff, Scott and Allison primarily in East Windsor, NJ, where she was a beloved elementary school teacher and administrator for generations of local kids. After leaving NJ, she became the director of a Chicago area children's museum, and then the admissions director for a California private school whose enrollment more than doubled during her tenure. Susie retired to The Landings at Skidaway Island in 1997 and spent an amazing 26 years forming scores of wonderful friendships and positively impacting the Savannah community. Her many volunteer efforts included work with P.E.O. International, the Make-A-Wish Foundation, and the Children's Hospital of Savannah. At The Landings, she was former head of the New Neighbors organization and hosted countless fund-raising events. She enjoyed meeting her many friends for coffee and bridge, trading stories about grandchildren, and travelling to visit friends and family. She is deeply missed by husband Frank, children Jeff, Scott and Allison, and grandchildren Francie and Charlie, who called her Mimi. The outpouring of love and support during her difficult illness attests to the number of lives she touched during her many years in Savannah.
A memorial service is being planned for Fall 2023.
In lieu of flowers, please consider mailing a tax-deductible donation to the Savannah chapter of P.E.O. Foundation, OR a charity of your choice.
Checks made payable to: P.E.O. Foundation (memo: In memory of Susie King) c/o Jacqy Soderberg
3 Cabbage Crossing, Savannah, GA 31411.
P.E.O. International is a philanthropic organization where women celebrate the advancement of women; educate women through scholarships, grants, awards, loans, and stewardship of Cottey College; and motivate women to achieve their highest aspirations.
Learn more here: https://www.peointernational.org/
GUEST BOOK
I am so sorry to hear of Susie's passing. She was one of the first people I met at The Landings and remained a friend forever. Susie and Frank opened their home for so many events and made all feel so welcome. I will miss our annual "catch up" via Christmas cards. God speed, Susie
- Joan Hug, Memphis, TN
So many happy times together; rest peac efully, dear friend!
- Lorraine McDadee, East Wndsor, NJ
Our most sincere condolences to Frank, Jeff, Scott and Allison. Susie was a most delightful, up-beat and considerate person whom we enjoyed knowing. We are sure she will be greatly missed by all who knew her. We are so thankful for the recent opportunity to have renewed contact a few months ago in Pittsburgh at her granddaughter Francie's graduation affair.
- Robert and Carol Flanagan, Mount Dora, FL
I'm so sorry to hear of your moms passing. I have such fond memories of your mom when we were growing up. Allison, Scott and Jeff and Mr.King you are in my thoughts and paraders.
- Melissa McDade Thompson, Melbourne , FL
Heart broken. Susie was the glue that held together our monthly New Neighbors board breakfast for guessing 23 years. She really cared about us and we treasure our shared friendship that she beautifully nurtured. She will be so missed.
- Barbara Lynch, Savannah , Ga
Jeannie and I spent a decade at American Express knowing, traveling, and socializing with Frank and Suzie. They were a great, friendly, and engaging couple whose love for one another was transparent and inspiring. Their relationship was a blessing to each and to all who knew them.   We know that Suzie rests in peace with the Lord and wish Frank can find strength in those wonderful memories.
- Brian Froelich Sr, Wall Township, NEW JERSEY
I'm so sorry for you loss . I will miss her stories and pictures of her family and grand children . She was one of my favorite clients, always a smile on her face and laughter in her heart . I am fortunate to have met her .
- Beth Berg, Savannah , Ga
Our deepest condolences to you, Allison, and your entire family. You mother sounds one-of-a-kind. May she live on through you, and may her memory be a blessing.
- Keira & Doug Kahn, San Anselmo, CA
Services under the direction of:
Fox & Weeks Funeral Directors, Hodgson Chapel
912-352-7200
Arrangements are incomplete and will be announced.