We have been made aware that families being served by Fox & Weeks are being contacted by individuals requesting payment over the phone. Fox & Weeks will not contact a family requesting payment over the phone. Please contact the Savannah Police Department immediately if you are contacted and asked to make payment over the phone. Please contact Fox & Weeks if you have any questions.
Celebrating the life of
Karen D. Cassard
Passed away on August 31, 2023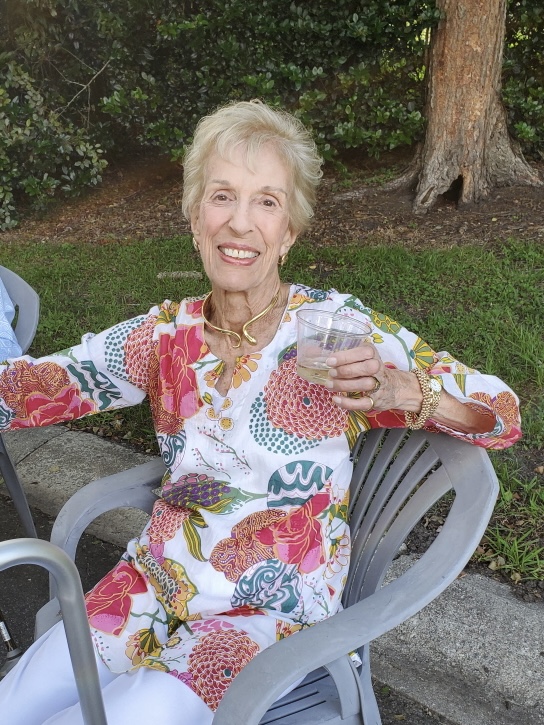 Karen Dowell Cassard died at home in Savannah on August 31, 2023. She had been a resident of Harmony at Savannah since 2020, and prior to that had lived at The Landings for 20 years. She is survived by her daughter and son-in-law Elizabeth and John Paxton of San Francisco, and her granddaughter Isabel Paxton who is living in New York City.
Karen was born in 1929 in Rio de Janeiro, Brazil where her father was stationed with the United States Navy. A Navy brat, Karen grew up at Naval bases across the United States, from Honolulu to Pensacola. She is a graduate of Bryn Mawr College in Pennsylvania where she majored in French. Thus began a life-long love of the French language (in which she was fluent) and France. Over the years she made countless trips to France to visit with the large group of French friends that she counted as extended family.
Her career began at the Institute of International Education in New York City, administering Ford Foundation grants. This included travel throughout the Middle East. She took a job at the United Nations in 1969, where she remained until she retired 25 years later. She undertook 28 missions for the UN, visiting 32 countries – including almost all of French speaking West Africa. From 1993-1994 Karen served as the Chief Procurement Officer for UN Operations in Somalia, ending her career on an exciting and challenging note!
After retirement, Karen moved to Savannah, where she was an active member of St. Peter's Episcopal Church and volunteered her time with a wide variety of local organizations including the Skidaway Island Rotary Club and the Telfair Art Guild. She was also a docent at several of the historic homes in Savannah. She derived immense joy and pleasure from taking many courses at the Learning Center.
The Funeral Service will be 11:00 a.m., Friday, September 8, 2023 at St. Peter's Episcopal Church, Skidaway Island.
In lieu of flowers, memorials may be made to Saint Peter's Episcopal Church, 3 West Ridge Road, Savannah, GA 31411, or The Learning Center at Senior Citizens Inc, 3025 Bull Street Savannah, GA 31405.
GUEST BOOK
Ms Karen and I go back nearly a decade, meeting her at Telfair Museums, and then again during her consideration into senior living, until a third time landed her at Harmony. She truly is one of my favorite residents, and one of the most remarkable women I have ever met. Talk about living life to the very fullest! She will be missed and my thoughts and prayers go out to her family.
- Jessica Denmark Schroyer, Bloomingdale, GA
Whether it was at the Telfair or at the Learning Center or one of the various groups she belonged to, Karen was always ready with a comment and tidbits of knowledge. The Savannah Victorian Society will miss her attending our programs. Reposez en paix
- Sylvia Severance, Savannah, GA
I remember exactly Karen 's voice when she visited my grandmother Pita Benech in Bidart! Sinceres condoleances
- Fabienne Besson-Cirier fille de Anne Benech, Barizey, France
A truly special person. I am glad I knew her.
- Beth Kinstler , Tryon, NC
Services under the direction of:
Fox & Weeks Funeral Directors, Hodgson Chapel
912-352-7200
Funeral Service

11:00 a.m. on Fri, September 08, 2023

St. Peter's Episcopal Church
3 W. Ridge Road (map)


Savannah GA 31411