We have been made aware that families being served by Fox & Weeks are being contacted by individuals requesting payment over the phone. Fox & Weeks will not contact a family requesting payment over the phone. Please contact the Savannah Police Department immediately if you are contacted and asked to make payment over the phone. Please contact Fox & Weeks if you have any questions.
Celebrating the life of
Thomas M. Daniels, III
Passed away on August 29, 2023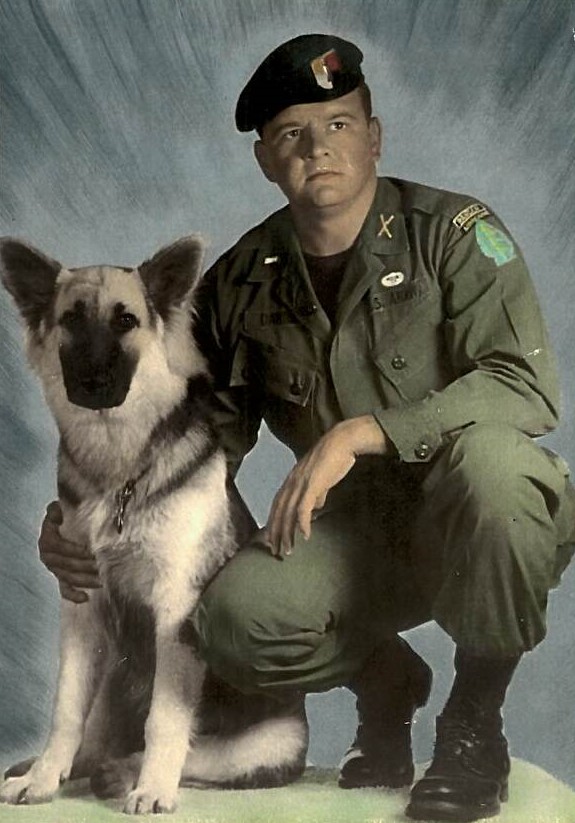 Thomas Marion Daniels III lost his 17-year battle with MDS/Leukemia on August 29, 2023. He was tenacious and determined to keep going and fought like a true warrior for his last years on this earth.
Tommy was born on September 22, 1945, to the late Thomas M. Daniels, Jr, and Juanita Lewis Daniels in Savannah, Georgia. After graduating from Savannah High School in 1963, he attended Armstrong College. When his parents gave him a suitcase one Christmas in the late sixties, he joined the US Army.
Tommy was commissioned a Lieutenant and promptly commenced training in the US Army Special Forces, Green Beret, & Airborne Ranger schools. Completing two tours of duty in Vietnam, he was a fierce defender of our country and his troops. Recipient of two Purple Hearts, Silver, and Bronze Stars.
Tommy was heroic on Special Forces missions in Vietnam. While there, he came to understand the huge part the indigenous Montagnard people played and took it to heart. In 1999-2000, he embarked on a mission to follow his calling. He founded the Cambodia Corps, Inc. in 2001.
The Montagnard people became the strongest ally for America in Vietnam, fighting alongside the Special Forces, losing their lives while saving many Americans. Tommy realized the desperate need of the forgotten people in Cambodia. For fifteen years, he traveled to Cambodia, navigated the foreign bureaucratic system, raising funds, building homes, hospitals, schools, and a water system. He worked hard recruiting other veterans to assist and together his idea became a reality.
Thanks to his fearless and determined efforts, the Cambodia Corps is now a solid non-profit organization, dedicated to the education of the youth in Cambodia, who would have otherwise been hopeless. They are now doctors, nurses, engineers, and teachers. Tommy's memory lives on, and lives are changed because of his will to make a difference for people who gave so much to our country in a time of war.
Tommy and his wife, Dottie, lived in North Carolina for several years where Tommy was active with the North Carolina Search and Rescue Group. While living in the North Carolina mountains, he and his dog, Pete, rescued a little girl around 2 yrs. of age, alive, who had been lost in those mountains.
He was a member of the Chatham Artillery, American Legion Post 184, and retired a Major from the Georgia Air National Guard. Tommy lived in Savannah for the remainder of his life. In everything he did, his heart was full speed ahead!
Tommy was past President of the Gordonston HOA and participated in anything he was passionate about for the betterment of his neighborhood and the City of Savannah. Tommy was an avid German Shepherd fan and during his lifetime, he had several dogs who were devoted to him. He was their hero, like he was to many who knew him.
He loved to be in the woods hunting, loved the Savannah marshes and waterways, and loved his devoted dog, Rudy.
Tommy is survived by his wife of 35 years, Dorothy Artley Daniels; four children, Charles Grantham BelI, Kelly Daniels Tyndall, Leigh Daniels Matthews, and Reed Swante Daniels; two stepdaughters, Leslie Salter Middlebrooks and Rebecca Artley Toole.
Sisters, Joy Daniels Schwartz, Patty Daniels Miller, and Nita Daniels Roughen; Two brothers, John Lewis Daniels and Robert Henry Daniels; six grandchildren; eight great-grandchildren; eleven nephews and two nieces.
The family expresses special thanks to Dr. Barry Luskey and his staff, The Lewis Cancer Center, all the angels who donated blood for Tommy's transfusions over the years, and much gratitude to Hospice of Savannah.
Services will be held at Fox & Weeks Hodgson Memorial Chapel at 10:00 am on Saturday, September 9, 2023, followed by burial at Bonaventure Cemetery.
Please make all remembrances in Tommy's honor and memory to Cambodia Corps., Inc., 411 W. Washington Ave., Alpena, Michigan 49707.
GUEST BOOK
We are so sorry for your loss. Tommy will be sorely missed.
- Sandy and Linda Termotto , Bluffton, SC
Dottie and Patty so very sad to hear. Called Barry today to tell him, he and I wish to offer our deepest sympathy. Our thoughts and prayers are with you. I know Rudy will miss his Dad!
- Jeni Ellis-Riggs, Savannah, Georgia

A candle has been lit!
My deepest sympathy and prayers to my Daniels family. Tommy will be greatly missed. His heart was as vast as the outdoors. All love to you all.
- Judy Daniels Corbet, Clearwater, Fl
My Team commander in Vietnam and a friend Tommy a true Green Beret hero
- SFC Melvin Morris , Port st John , Florida
Nita I am so sorry for your loss.
- Elliott Roughen, Tybee Island, GA
He will always be remembered for the great things he did helping others. I know that all if his siblings will miss him. Prayers for your peace and comfort.
- Debbie Thomas, Richmond Hill, Ga
Deepest sympathies for your loss Dottie. What an awesome legacy Tommy left. You and Tommy were one of the first to welcome Deanne and I to the neighborhood.
- Brad/Deanne Christman, Savannah, Georgia
May Tommy Daniels soul rest in peace but his legacy and good deeds will always be with us
- Carol and Max Lund, Alpena, Michigan
May his memory be eternal.
- Mick and Connie McCay, Sav, GA
With our deepest condolences.
- Scott Walker, Saint Paul , MN
After reading of Tommy's life, I am amazed at what a brave, courageous and compassionate person! My deepest sympathy to his entire family. May God's love embrace you all as you walk this path of grief. With love, Noreen Rivers
- Noreen Rivers, Greensboro, GA
Dottie, Sheila & I are very sorry to learn of Tommy's passing. I wish I had known him better. He was an exceptional man and will be missed.
- Bobby Phillips, SAVANNAH, GA
Dear Dottie, Our hearts go out to you and your family. We always enjoyed seeing Tommy in the park. We will miss him. Peace be with Tommy and Dottie and all who loved him.
- Joachim Kelly, Savannah, GA
I was deeply saddened to read about Tommy's passing. Some of my fondest memories growing up involved the Daniels family while living on 49th Street. Tommy and I were such good friends. Please accept my deepest condolences. I will be keeping the Daniels family in my thoughts and prayers in the difficult road ahead.
- Judy Nash Braun , Savannah , Georgia
Please accept my sincere condolences and know Tommy's work will always be remembered and appreciated.
- Rebecca Jordan, Pooler, GA
A man's man and true leader, there is a special place in heaven for him; he was a inspiration to me for many yeare
- Bob Duffy , Savannah , Ga
Dottie, Joy, Patty, Nita, John and Robert, Kathryn and I send our heart felt condolences to each of you. Tommy and I go way back, from playing football at SHS, being members of TDT and double dating. We both served in the 117th Air National Guard together. Tommy has many accomplishments in his lifetime. We all have many memories about many things with Tommy. May you RIP my friend.
- Frank & Kathryn Murray, Pembroke, Georgia
My deepest condolences to the Daniels Family. May your hearts be filled with the wonderful memories of the happy times you spent together as you remember him. Rest In Peace dear cousin.
- Allen Lewis, Murfreesboro , TN
Sending my best to the family for now and throughout the years to come .
- Arthur Milton Distin, Marietta, Georgia
Dear Dottie, I am so sorry for your loss of Tommy. My husband and I met him through Russ and Linda years ago. What a great American patriot. He was a true server to his fellow man. May he rest in peace now and may your whole family be comforted in your great memories of him. Blessings and prayers. Bonnie
- Bonnie Jewett Delvers, Savannah, GA
Patty and Dottie I read Frank's condolences with interest as I too remember all of our good times together playing Football at SHS and at all the TDT parties, particularly those on the back of Frank's lumber trucks on our "hayrides", which oddly enough always seem to happen in cold weather, neccessitating us having to cuddle with our dates under blankets. I, too, enjoyed reading about Tommy's life, his service to our country, and his many accomplishments, in particular, those regarding the Cambodia Corps which has meant so much to so many over the years. Please know that I have you and your families in my thoughts and prayers.
- Robert Constantine, Savannah, Georgia
So sorry for your loss. Tommy was a team mate on the Savannah High School football team and was a great team mate. I remember him fondly
- Barry Stoller, Chesterfield, Missouri
I'm sorry to hear about Tommy Have many memories growing up with him
- Morton Wright, Miami, Florida
Services under the direction of:
Fox & Weeks Funeral Directors, Hodgson Chapel
912-352-7200