We have been made aware that families being served by Fox & Weeks are being contacted by individuals requesting payment over the phone. Fox & Weeks will not contact a family requesting payment over the phone. Please contact the Savannah Police Department immediately if you are contacted and asked to make payment over the phone. Please contact Fox & Weeks if you have any questions.
Celebrating the life of
Thomas (Tommy) Scott Cheves
July 25, 1943 - August 28, 2023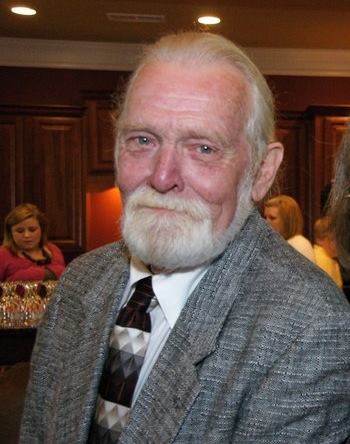 Thomas "Tommy" Scott Cheves, 80, passed away peacefully in his sleep in the early morning of August 28, 2023. He was preceded in death by his wife of 53 years Dorothy Jane Traylor Cheves (Sissy) who I am sure welcomed him into heaven with loving arms and a one hell of a Texas two-step!
Tommy was born in Savannah, GA at Telfair Hospital for Women on July 25, 1943 to Father Ralph Cheves and Mother Ruth Scott. Tommy is survived by his daughter Christina Cheves (Christy) and her fiancé William Dick. Daughter Lisa Cheves Crawford and son Frank Cheves and wife Judy Cheves. He is also survived by his sister Patricia "Patsy" Hainey (Kenneth) and nephews Clay and Russell Hainey. Sister Linda Merritt and nieces Amanda Wornstaff and Jessica Askew. Brother Clyde Baxter (Genie) and nieces Alison and Laurie. Brother-in-law Sam Traylor (niece Rebecca Raines and nephew Nick Traylor). Sister-in-Law Barbara Lanier (James Roy "Jim" Lanier) and nieces and nephews Mandi, Piper, Isabel and Forest.
Tommy and Jane met in Atlanta Georgia in 1970 and were soon married. After Christy was born in 1973 the family left Georgia and headed to Austin Texas in 1976. If you know Tommy one bit then you know Texas was a BIG part of his life!! From the culture to the music, from the chili cook-offs to the camping at Luckenbach, he was a Texas man through and through!
There in Austin, Tommy and Jane started a custom carpet and area rug business called Mind's Eye Creations where they let their creativity flow and carpeted the homes and businesses of much of the city!
They made their way back to Georgia in the 90s where he began to work, alongside his wife, for Jim Lanier at Excursions Unlimited Travel Agency where he became a motor coach operator and drove passengers all over the country for over two decades. He really loved to travel and always had such a pleasure driving around his passengers who many became lifelong friends! He also enjoyed his time driving a Limousine for Hollis Johnson where he loved picking up famous people from the airport! He considered himself the best driver on the planet!!
With the loss of his beloved wife Jane a year and a half ago, Tommy's health declined and was lovingly and willingly cared for by his daughter Christy each and every day until he died. Tommy always said he wanted to die peacefully at home and join his wife in heaven. Well Daddy…I guess you got your wish.
He also expressed his wish to not have a typical funeral…he was NOT the typical man that's for sure! So after the family has had time to grieve we will have a Celebration of life for him with swinging Texas music and all his family and friends at his absolute favorite watering hole Spanky's Southside!! One more PBR before you go Daddy! Date to be announced as soon as the weather cools.
GUEST BOOK
I'm so sorry to hear of Tommy's passing. I worked with him years ago at First Transit and he was so wonderful! I still have the "water bottle fishes" that he and Jane made for me. Prayers for all of you for strength and comfort.
- Holly Brown, Richmond Hill, GA
So sorry to discover Tommy has passes I worked with Tommy since Christy was born as a young man. He is missed.
- Harry Helmly , Savannah , Ga
Services under the direction of:
Fox & Weeks Funeral Directors, Hodgson Chapel
912-352-7200
A Celebration of Life Will Be held at a later date