We have been made aware that families being served by Fox & Weeks are being contacted by individuals requesting payment over the phone. Fox & Weeks will not contact a family requesting payment over the phone. Please contact the Savannah Police Department immediately if you are contacted and asked to make payment over the phone. Please contact Fox & Weeks if you have any questions.
Celebrating the life of
Bobby Jason Hughes
March 23, 1979 - August 24, 2023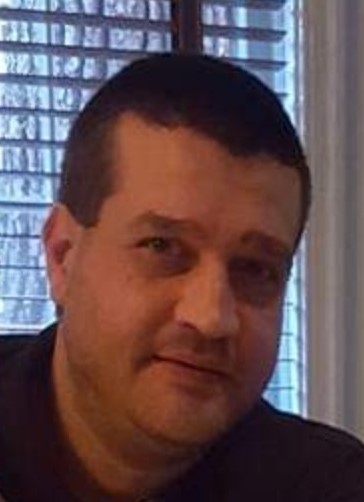 Bobby Jason Hughes passed away August 24, 2023.
Bobby was born March 23, 1979, in Savannah, Georgia. He graduated from Calvary Day School in 1997 and attended Johnson and Wales Culinary School in Charleston, South Carolina, to pursue his love of cooking.
Bobby had so many hobbies such as gardening, remodeling, landscaping, and of course cooking. The boy could cook up some food! His family and friends were so important to him, and he loved everyone unconditionally. He was always sending his mom a picture of a new plant he had bought, or he would get excited when something bloomed for the first time.
Bobby is predeceased by his brother Steven (Stevie) Hughes, his maternal and paternal grandparents. He is survived by his parents, Bobby and Elaine Hughes, his brother, Ashley Hughes and sister-in-law, Jennifer Hughes, nieces and nephews, Iler Gracen and Thompson Hughes, and Henderson, Madeleine, Thayer, and Weston Hughes.
He was a member of Calvary Baptist Temple since birth. He was currently employed with and was part owner of Hughes Service Company. This family's life will not be the same nor will a person ever be missed more than "Little Bobby."
Visitation will be held from 6:00pm until 8:00pm on Friday, September 1, 2023 at Fox & Weeks Funeral Directors, Hodgson Chapel. Graveside service will be at 11:00am on Saturday, September 2, 2023 in Greenwich Cemetery.
GUEST BOOK
I am so very sorry to hear of Bobby's passing. He was a wonderful friend to me, and I loved him dearly. Praying for God's strength and peace to surround you all. My parents send their love and prayers as well. We love you all.
- Ashley (Turner) Rodgers, Woodstock, GA
My Deepest condolences and comforting prayers for the Hughes family. Personally Knowing Bobby from the time he was once "little" and on into him growing way past 6ft. tall, I'm truly grateful for the memories & friendship that began in the 1980's along side Stevie and Ashley that will never perish.
- Garner & Bridges Family , Chattanooga , TN
Sending my condolences to the family! Bobby played a major roll in the givens family as well your lost is ours and we will miss Bobby so much! Praying for you all.
- Lakesha (Givens family.), Savannah , Ga

A candle has been lit!
- G. Garner IV, Chattanooga , TN
We the givens family would like to send our deepest sympathy to you and your family, Bobby will always be a part of our family he will truly be miss rest on Bobby.
- Givens Family , Savannah, GA
Am so very sorry to learn of Bobby's passing and will remember him fondly. He was always so kind and I will say prayers for your family and ask that God place him in a bright light..He will always be a beacon....
- Lynn Rahn, Savannah, GA

A candle has been lit!
Prayers are with the Hughes family
- LEE ABERNETHY, Summerville, SC
I am so sorry to hear this news. Bobby was truly one of a kind. He loved to make people laugh. Praying for God's peace and comfort in the days ahead.
- Tony Pagliarullo , Brooklet, GaA
I was blessed to truly know and love Bobby. Knowing him from the time we started Calvary together to growing into true friends over the many years. Bobby held a very special place in my heart and he always will. Mrs Elaine and Big Bobby, I wish this was all a terrible joke someone was playing. I pray God covers y'all in his love and He helps ease your pain and sorrow as well as everyone who will miss Bobby. Bobby, I love you and will miss your giant bear hugs at Spanky's my friend!!
- Lisa Groover, Savannah , Georgia
I was deeply saddened to hear this news. My condolences to Bobby's family and friends who loved him. Bobby was a light and he will be greatly missed.
- Jackie Bass, Marietta, GA
I am so sorry. My first best friend. So many of my middle school memories involve Bobby. He loved y'all so much, and idolized his brothers. He would get homesick when he tried to spend the night at my house and y'all would have to come get him:). He was always sensitive, and so much fun. Praying for God's grace, peace and hope.
- Matt Kitchell, Macon, GA
Such a good soul taken too early in life. He was such a nice guy and a good friend. May peace be with the family knowing that he is with the Lord and he was proud of his love for Jesus. Until we meet again my friend…
- Jonathan Hyre, Savannah , Ga
Deepest heartfelt condolences to the Hughes Family for your loss. Bobby was an amazing person and even better neighbor. When Bobby passed he left a small part of him in his neighborhood . We will miss seeing him drive his toy car down the street and competing to see who would have the better Christmas lights. But most of all, we will miss hearing his voice and seeing his smile. Bobby, you will Never be forgotten by us!!!!
- Tracy ( Brown Family) Alabama Love, Savannah , Ga
Bobby had a heart of gold. In an increasingly hazy fishbowl of endless Calvary memories, he still shines through in my mind. So sweet and kind to everyone, his lovable spirit lives long in our hearts. My thoughts and prayers are with you all.
- Emily Thompson, Savannah , GA
So sad to see a name I remember and recognize from the grade school days at Calvary. He was the sweetest boy who had clearly grown into a fine man. He will be missed by friends and family alike. Love and light to all who knew him.
- Jessica Denmark Schroyer, Bloomingdale, GA
As I try to get my mind prepared for the visitation tonight, I sit here reading all the messages to Little Bobby's family, my family. These messages were written by people who truly knew Little Bobby. No one said anything that's not true about this young man who's already missed so much that's it's unbearable. There's nothing good about losing another nephew, brothers at that! All I can say is that in my heart I have no doubt that they are together. Elaine, Bobby, Ashley, Jennifer and all the children, just know that I love you and other that a piece of my own heart being torn apart, I can't imagine your pain. Sometimes things happen that makes us ask, "Why, God?" and all we can do is look to Him in Faith- not understanding, just believing. I really think that this is one of those times. I don't understand the why, but one thing I do know is that God is still God and that He is needed now more than ever before. I hope everyone, every member of my family, knows that I am praying for you.
- Faye Weathers-Anderson , Pooler , Georgia
I was so sorry to hear about Bobby's passing . You guys were always an integral part of NLAWS as well as the Refrigerator Port Services.Please accept my sincere condolences. May his memory always be for a blessing . My thoughts and prayers go out to the family .
- Donna Epstein, Savannah, GA
Bobby, Elaine and family I am so sorry to hear of Bobby's passing it seems so unreal of such a sweet and precious good boy to pass. He always seemed so healthy. He was always so sweet and kind, and very dear to me. We will greave on this loss for so many years to come I just pray God gives this Mother and Dad and all of his family peace and comfort we all need comfort at this time . May God bless all who loved Bobby
- Marie White, SVannah, GA
I've known Bobby for almost 30 years. There wasn't a time I can remember when he didn't have a smile on his face. And there wasn't a time when I was around him I wasn't laughing. He always looked out for me. We recently would exchange things we learned about history and archaeology. He told me about the cabin in NC and we were supposed to go gold-digging up there. And anytime he cooked he made enough for anyone and everyone! He just recently helped my mom out by fixing her AC unit. She was crying because she couldn't afford a new one and Bobby came and fixed it - after working all day! That's the kind of person Bobby was. He would do ANYTHING for his family and friends. He was truly a beautiful person with a beautiful soul. I will miss him immensely. Sending all my love to his family and friends.
- Stacy Sasser, Savannah, Ga
Dear Bobby and Elaine, we send our heartfelt condolences for You both in losing Bobby. May he rest in peace. We send our love. Claudia/Bill curry, Wilmington Plantation
- Bill and Claudia Curry, Savannah, Ga
To Bobby's friends and family I am so sorry I could not be there for the viewing and funeral, as you know I'm in the hospital and I miss being with the family, as I lay here my heart breaks for each of you, I've cried many tears this week and have though of you all constantly all I can do is pray for each of you and hope and pray God wraps his arms around you so you can feel his presence. My love is send to each one of you for comfort and peace. Bobby has always been a joy to be around and I can hear him now calling me me by my name Aunt Rea. He was and has always been one of my special nephew's Rest in Peace Bobby I loved you dearly and will miss you forever. My heart goes out to all of you especially my sister Elaine and Bobby what great and loving parents he was blessed with, he knew we all loved and adored him. We don't know why God took this special one from us we believe it God only takes the best
- Marie White, Savannah , Georgia
May you rest peacefully Bobby, one day we will see you again and what a reunion it will be. We are praying for all the family and friends. Love you and miss you.
- Summer (Peacock) Dean, Jason, Wren, & Brody , Guyton, GA

A candle has been lit!
May his memories if his smile and humor brighten your sad days. I am sorry for your loss.
- Kim Ramage Goodwin , Savannah , Ga
Services under the direction of:
Fox & Weeks Funeral Directors, Hodgson Chapel
912-352-7200
Visitation

6:00 p.m. until 8:00 p.m. on Fri, September 01, 2023

Fox & Weeks Funeral Directors, Hodgson Chapel
7200 Hodgson Memorial Drive (map)


Savannah GA 31406

912-352-7200
Graveside Service

11:00 a.m. on Sat, September 02, 2023

Greenwich Cemetery
330 Greenwich Road (map)


Savannah GA 31404

912-651-6843