We have been made aware that families being served by Fox & Weeks are being contacted by individuals requesting payment over the phone. Fox & Weeks will not contact a family requesting payment over the phone. Please contact the Savannah Police Department immediately if you are contacted and asked to make payment over the phone. Please contact Fox & Weeks if you have any questions.
Celebrating the life of
Michael Robert Morett
May 07, 1947 - August 24, 2023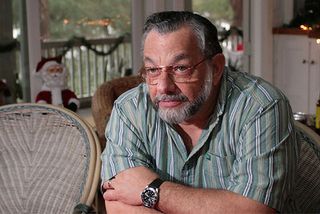 Michael Robert Morett, 76 died peacefully on August 24, 2023, with his wife by his side. Mike was born in Los Angeles, California where he attended Catholic schools and El Camino College. He was the third child of James and Angelina Morett.
Mike joined the Navy and was stationed at Parris Island, South Carolina as a dental technician. While stationed there, he met his future wife while taking a Spanish class at the University of South Carolina in Beaufort. Shortly after they were married, he was ordered to Cam Rahn Bay in Vietnam. It was there that he was exposed to Agent Orange that caused many of his health issues in later life.
When he returned from the war, he and his wife settled in Torrance, California where he returned to his pre-war job as assistant manager of McDonald's and eventually entered into upper management. The family moved to Savannah in 1979 after he accepted a position in supervision with a multi-site owner/operator.
His favorite hobby was model trains, and built an entire "N" scale town in the family garage. He also enjoyed being a rail fan on weekends, going out to different sites with like-minded friends. Mike was a founding member of the model railroad club, Coastal Rail Buffs.
He was preceded in death by a daughter, Monica Lee, parents James and Angelina Morett, Angela Morett (sister) and James A. Morett (brother).
He is survived by his wife Cecilia, Michael (son) and Jennifer "Beth" (daughter), Carmen Larsen (sister) in addition to many nieces, nephews, and cousins.
A mass of Christian burial will be held on Saturday, September 2 at 11:00 am and visitation will take place at 10:30 immediately preceding the Mass. The address of the church is St. Peter the Apostle Church, 7020 Concord Road, Savannah GA 31410.
Committal with military honors with take place on Tuesday, September 5, 2023, at 1:00 pm at the Beaufort National Cemetery, 1601 Boundary Street, Beaufort South Carolina.
In lieu of flowers, the family requests that you consider a donation in Mike's memory to The Gary Sinise Foundation or your favorite charity. Please see the website for donation options. https://www.garysinisefoundation.org/ For the acknowledgement address, please refer to the funeral program.
GUEST BOOK
Mike's legacy is his family and the good things done in his lifetime without a care for recognition. Totally devoted to my Sister! He will be remembered for being loving & kind & friend to all. Rest in peace Mike.
- Sandy Foster, Beaufort , SC
Our thoughts and prayers are with you. Mike was always fun to be around especially at pool class and lunches. Cruises also
- Tricia and John Woodward , Savannah , Ga
So sorry for your loss!
- Hank & Marian Groover, Savannah, Ga
Dear Family, A kind and gentle man, we were proud to have gotten to know Mike and have him as part of our family. His love and devotion to his country, family and last ~ but certainly not least ~ his lovely wife, Cecilia, were evident. Mike, we love you, will miss you and send God's Grace to your family and friends. Love, Trina & Den
- TRINA AND DEN BLACK, CHAMBERSBURG, PA
I know that look in the photo. It was like the first look he ever gave me when I met with him 27 years ago when I met him after dating his daughter. I was scared to death when I saw it. I came to find out it was only a look of, "Go on... Tell me more." But it was piercing. Mike Sr. had ZERO fear. This man was bulletproof. But he accepted me because he accepted honesty. I respected that, as a young kid taking his daughter out (I better). But he was kind and fair. I was a stranger. He asked interrogatives, and we became close. He adopted me as a friend, and sooner than expected a surrogate son. He called me, "Son," and not in the colloquial. I even came to call him, "Dad." I loved Mike as if he were my biological dad, and to be fair, I only knew my biological father for 10 years. Mike is probably the best Dad out there you can get. I will miss him profusely, but know I am better for having known him. A kind, and gentle man, and so loving. The world is worse off with him not in it. But so much better for him having been in it.
- Phillip McCright, Rincon, GA
He was a very kind man who very much adored his wife,Cecilia. He talked proudly of his children. He will be missed. He truly cared and I'm thankful for his kindness to me during a hard time, unfortunately when the covid pandemic happened I didn't get the chance to continue dinner dates with him and Cecilia but I'll cherish the time before.
- Marie and Brian Anderson , Savannah , Ga
My deepest condolences to Cecilia and family! Michael my cousin will be greatly missed and in my heart ❤️ forever. He's in God's arms now.
- Christine (Morett) Hancock, Bodfish, CA
Cecilia, Michael and Beth, We are heartbroken for all of you. Having known Mike since 1979 has been a friendship with a wonderful man. He adored his wife and children and had a very strong moral fiber. We have so many wonderful memories of times spent with y'all. Our children playing together as little ones, to dinners together, to sitting in your den laughing together until it hurt. If you were a friend of Mike's you had a friend for life. He was loyal and was there for his friends and family before you even had to ask. We will miss you dear friend. Our only joy is that you're pain free from the effects of serving our country in Vietnam. It must have been a joyous reunion when Monica met you at Heaven's gate, in your arms once again. Rest easy dear friend.
- Barb and Roy, Syracuse, N.Y.
We will always be family, despite separation of many miles and many years. We all mourn the loss in the family. My family will be praying for you in this trying time. Eternal rest grant unto him, O Lord, and let perpetual light shine upon him.
- Andy Netzel, Coeur d'Alene, Idaho
I am going to miss uncle Mike very much. He had a wonderful smile and made me laugh when he was telling family stories about his siblings growing up. when we were lucky. I am heartbroken for his loss, but at the same time I know that he is with his Morett angels up in heaven. My condolences to his family.
- Sharon Grigg ( Larsen), Yucaipa , California
I am so sorry for your loss Cecilia, Michael, and Beth. I am so grateful I was able to spend time with my Great Uncle Mike this past December. I will cherish the memories.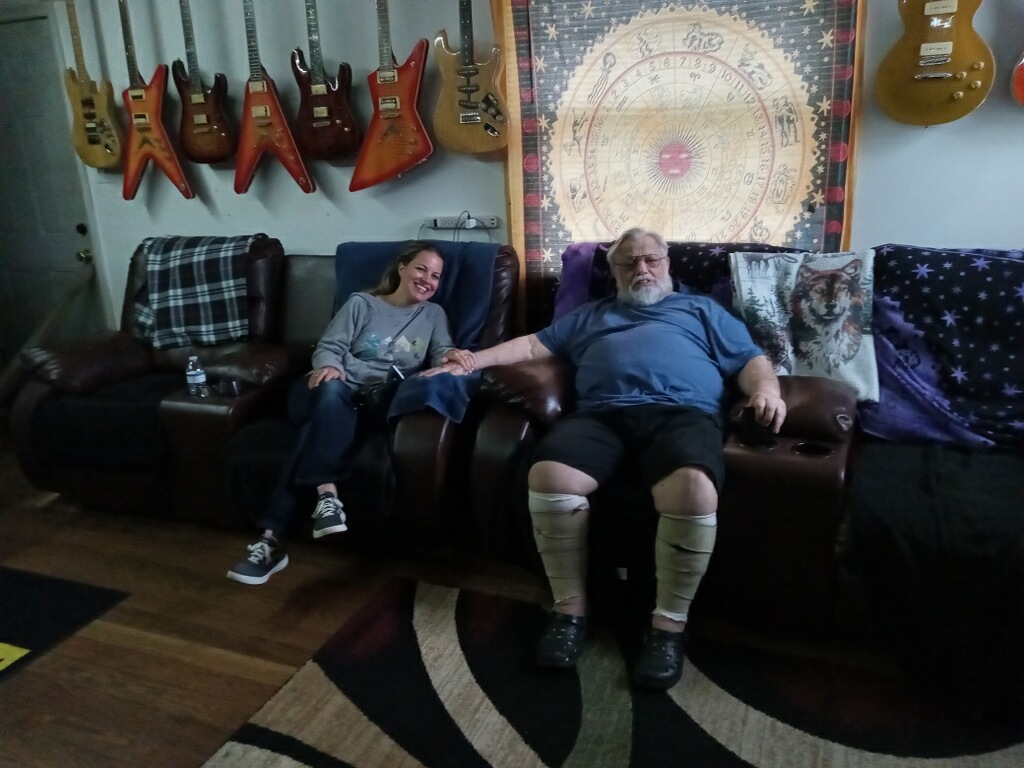 - Melissa Hill, Huntington Beach, CA
Mike and I were stationed together at Paris Island. I always enjoyed his friendship. My fondest regards to his family and friends.
- Thomas Bertolami, ORMOND BEACH, FL
Very Sorry for your lost Cecelia. I have so many good memories of Mike when we served together at Parris Island and the times we met and laughed afterwards.
- John Schafer, North Myrtle Beach , South Carolina

A candle has been lit!
Cecilia, Michael Jr, & Beth, A life lived with greatness should be remembered with memories of happiness. It's heartbreaking to hear of Mike's passing. Sending prayers, and hugs your way. As you mourn the loss of your beloved husband, and father, please accept our deepest sympathy, and well wishes. Love, Kathy & Dave
- Kathy & Dave Mansker (K Geiger), Paulden, Az
Our prayers are with you and your children as you greive the loss of Tío Michael. I am blessed to have met you both. His humor and kindness resonated with us and we will always remember him fondly. He is resting and at peace with our merciful Lord. Love and hugs Aunt Cecilia
- Diana & Bradley Smith, Irvine, California
Cecilia, Mike Jr. and Beth, I want to extend to each of you my heartfelt condolences on the passing of my dear cousin Mike. Growing up, Mike was for me the older, mature male among my many cousins. He was the hard worker who knew how to have a good time and was always there with a quick wit and a ready laugh, showing me what life as a young adult might be. We had few opportunities to spend time together, even in those early years, because our families were on the opposite sides of the LA sprawl. Our paths would cross only on occasion, but Mike was one of those rare individuals you meet in life with whom you immediately feel kinship and affection no matter the years and even decades that may have passed since your last encounter. Like all who knew him, I will cherish the memories of the time I spent with Mike.
- ROY "Steve" GEIGER, Topanga, CA
Michael always spoke from his heart and his enthusiasm is an attribute I've always admired
- Michael Hardy, Newport Beach, CA
Services under the direction of:
Fox & Weeks Funeral Directors, Hodgson Chapel
912-352-7200
Visitation

10:30 AM - 11:00 AM on Sat, September 02, 2023

St. Peter the Apostle Catholic Church
7020 Concord Road (map)


SAVANNAH GA 31410

912-897-5156
Mass of Christian Burial

11:00 AM on Sat, September 02, 2023

St. Peter the Apostle Catholic Church
7020 Concord Road (map)


SAVANNAH GA 31410

912-897-5156
Committal and Rendering of Honors

1:00 PM on Tue, September 05, 2023

Beaufort National Cemetery
1601 Boundary Street (map)


Beaufort SC 29902

843-524-3925