We have been made aware that families being served by Fox & Weeks are being contacted by individuals requesting payment over the phone. Fox & Weeks will not contact a family requesting payment over the phone. Please contact the Savannah Police Department immediately if you are contacted and asked to make payment over the phone. Please contact Fox & Weeks if you have any questions.
Celebrating the life of
Joann Maltby Adams
November 14, 1938 - August 24, 2023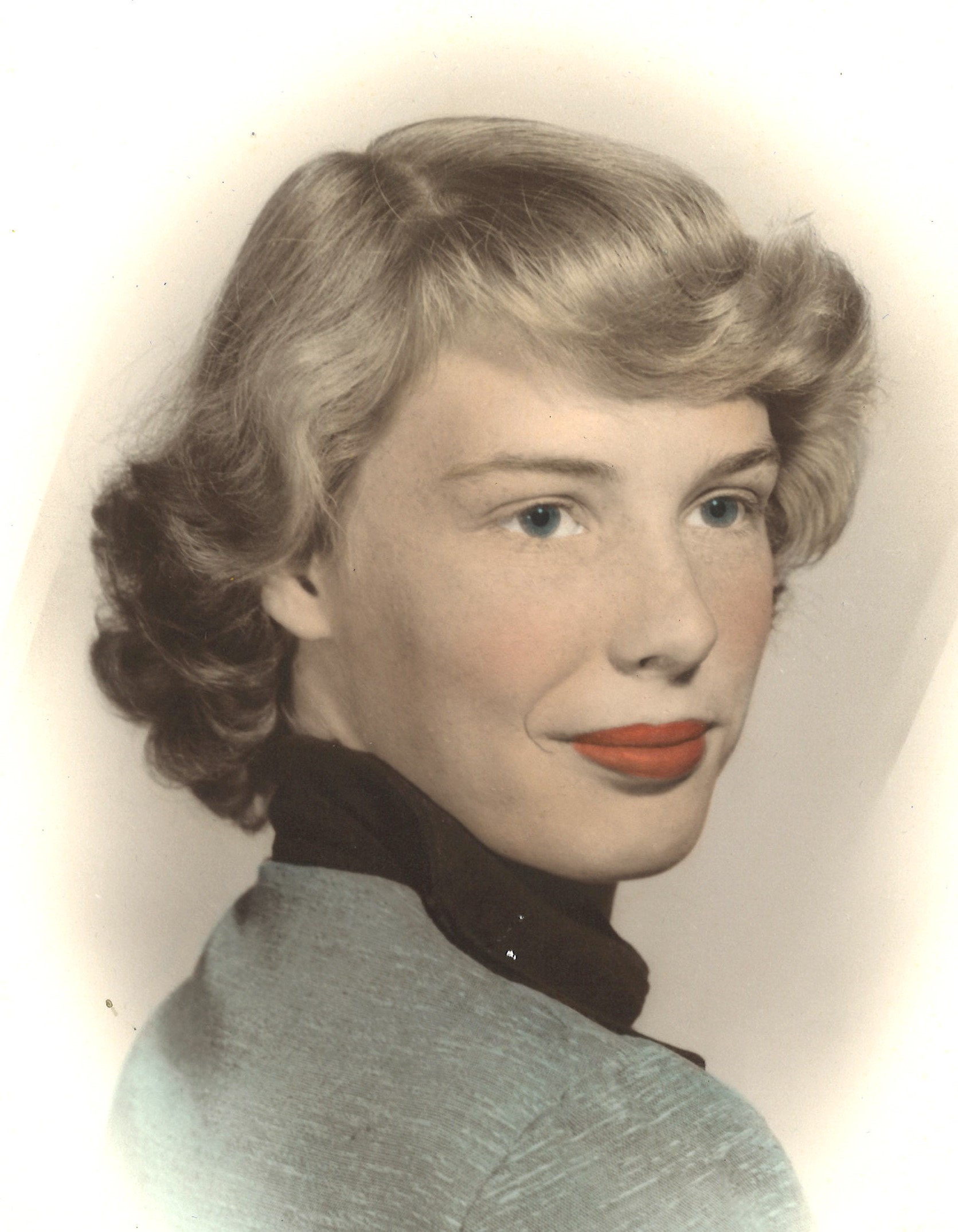 Joann Maltby Adams, age 84, passed away peacefully at her home in Richmond Hill, Ga on August 24, 2023. It was a beautiful day and she was doing what made her happiest, watching the river.
Joann was born to Mattie Lamb Maltby and Hugh Dorsey Maltby on November 14th, 1938, in Garfield, Ga. She graduated from Commercial High School with the class of 1956. Soon after graduation, Joann married her high school sweetheart and love of her life, Drexel Adams. They were married December 14, 1956, and spent the next 66 years and 8 months side by side.
Joann was an intelligent and charming woman, who co-owned and operated Adams Construction Company alongside her husband. She wore many hats in both business and the community. Joann was a member of a business sorority, where she was inspired by her fellow female leaders.
Joann was a talented artist, and her watercolors won many blue ribbons at shows around the low country. Her beloved art group was commissioned by Richmond Hill Primary School to paint a large mural of Richmond Hill's history as a gift to the community. Ever creative, Joann was also an accomplished interior decorator.
Joann enjoyed hosting her family gatherings where it was common to see her throw a cast net into the river and then prepare her catch for dinner. She also loved churning her own ice cream for her always impatient grandchildren. Joann loved Christmas time and her giant Christmas trees were always meticulously decorated with fine ornaments.
Joann was a member of the Church of Christ in Richmond Hill, GA. In her last days she enjoyed holding her Bible, viewing pictures of her family and Elvis Presley, and spending time with her loving cousin and caretaker Marianne Smith.
She is survived by her husband, Anthony Drexel Adams. Her sons, Anthony Drexel Adams, Jr. (Lillian) and Matthew Stephen Adams (Janet). Her grandchildren, Lindsey Adams, Katherine Adams and Jordan Adams, Rebecca Adams Watts (Brent), Rachel Adams Resler (Dirk) and Carolyn Adams Spellman (Sean). Great Grandchildren, Emma and Wylie Adams, Greer, Lenore and Drexel Watts, and Kolby and Madelyn Resler. She is also survived by her sister Traci Maltby Story, cousin Marianne Smith, and Anne Adams Waters, mother of her grandchildren.
She is preceded in death by her parents, sister Helen Maltby and brother Hugh Dorsey Maltby, Jr.
Visitation will be held Monday, September 4th at Fox and Weeks Funeral Home, from 5pm-6:30 pm. There will be a private graveside memorial for family on Tuesday, September 5th at 3:00 pm, Forest Lawn Memorial Gardens.
GUEST BOOK
So sorry to hear about Joann. Our thoughts and prayers are with y'all.
- June Maltby Starrett, Grovetown, Ga
I'm so sorry for your loss. She was such an inspiration to this community. Hold on to the good memories. I'm sure there are many. Love, Debbie Dubberly Thomas
- Debbie Thomas, Richmond Hill, Ga
We have lost a beautiful soul that we loved dearly. Drexel and Joann have always been like family to us. We will forever miss Joann. Our deepest sympathy goes out to Drexel, Steve, Tony and all the family.
- Steve & Carolyn Williamson , Savannah, GA
I am so sorry for the loss of JoAnn. She will surely be missed by her family & friends. We are losing too many of our classmates(class 1956). I was a classmate of both of you. May she rest in peace.
- JoAnn Taylor Wallace, Savannah, Georgia 31419
We are saddened to learn of Joann's passing, but thankful that it was peaceful. As both a cousin and lifelong friend, she holds a special place in our hearts. Both she and Drexel played an important role in our lives. She will be sadly missed. Although we cannot be there in person, the Adams family will be in our thoughts and prayers at this difficult time. Roy & Colette Williamson, Portland, Oregon
- Roy & Colette Williamson, Portland, Oregon
Joann was a wonderful and special person. I have some wonderful memories as a child coming to grandmother's and seeing all my cousins. Joann was a bit older than me but I will never forget how gracious she always was. A beautiful woman.
- Gayle Maltby , N. Firt Myers, Flor
I was so very sorry to hear of Joann's passing. Joann was one of the sweetest, caring & generous person I knew. Our group of ladies met her at line dancing year ago & we convinced her teach us to paint, knowing what a beautiful artist she was. We called ourselves "Joann's Brush Buddies". She had the patience of Job for sure! After our lesson we would go to lunch & she would share some of her recipes, always sharing. We certainly missed her the last several years but her memory will be with us forever! My condolences to her beloved Drexel & family. Debbie Hartley
- Debbie Hartley, Richmond Hill , Ga
We are so sad to hear about Joann. She had such a wonderful impact on me while growing up. Our prayers are with Drexel and family. Rest in peace now Joann
- April and Doug Shinke, Montgomery , Texas

A candle has been lit!
Lindsey, Kathryn and Jordan. We are so ver sorry for the loss of your grandmother. Our prayers are with you all.
- Brenda Waters, Lineville, AL
Services under the direction of:
Fox & Weeks Funeral Directors, Hodgson Chapel
912-352-7200
Private graveside for family and friends