We have been made aware that families being served by Fox & Weeks are being contacted by individuals requesting payment over the phone. Fox & Weeks will not contact a family requesting payment over the phone. Please contact the Savannah Police Department immediately if you are contacted and asked to make payment over the phone. Please contact Fox & Weeks if you have any questions.
Celebrating the life of
Linda Hernandez Farley
August 26, 1973 - August 21, 2023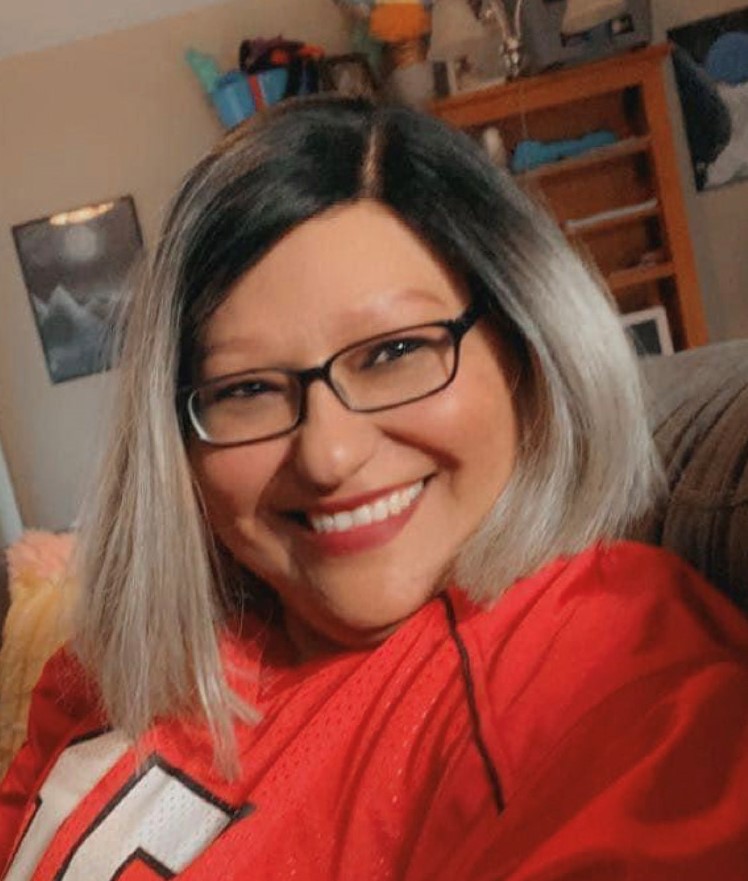 Linda Hernandez Farley, 49, of Pooler, GA ceased her battle with cancer on August 21, 2023.
Linda was born on August 26, 1973 to Arnulfo Hernandez Martinez Jr. and the late Ramona Davila Martinez in Bartow, FL.
Linda blessed many companies with her presence throughout her life time. She served in the Georgia Army National Guard, where she met her husband Kevin Howard Farley Jr. Linda attended Savannah Technical College graduating from the Honor Society as a Paralegal. She used her degree only for a brief time due to her cancer, Linda was a full time peacemaker, world class chef, teacher, caregiver, and doer of right.

In the summer of 2007, Linda met Kevin Howard Farley Jr. in Fort Stewart, GA. Linda and Kevin married in the spring of 2012, having one child, Kevin Howard Farley III. Prior to her marriage Linda brought into this world John Paul Davila, Loren Grace Gomez, Alexis Geneva Fairchild, and Fabian Eugene Fairchild. Linda also leaves behind four grandchildren Yasmine Brianna Gomez, Ramona Mendez-Davila, Antario Juquan Dixon Jr, A'ja Janiya Dixon, and her adopted cat Mr.Putin all whom she loved so much.

Linda loved to travel with her family and create memories. Family meant everything to Linda, as she loved unconditionally. Linda was a member of the choir at Savannah Compassion Christian Church. Her favorite quote through everything was, "God use me for your Glory" and He did. Linda touched the hearts of everyone she ever crossed paths with. Her energy radiated for miles and brought so much comfort. Linda picked up a hobby of arts and crafts. She spent hours and days creating tutus, shirts, headbands, and masks. She created her own small business "Tipitnoj Creations" selling her pieces. Linda also loved to paint masterpieces which she placed all throughout her home.
Linda has many brothers and sisters. She is preceded in death by Enrique Martinez and Arnold Martinez. She is survived by Billy Joe Hernandez, Joseph Hernandez, Grace Martinez, Raymond Martinez, Isabel Ramirez, Jesus Martinez, Connie Frances Holguin, Gloria Martinez, Leticia Gonzales, Priscilla Hernandez, Jonathan Maldonado, Joshua Maldonado, Jodi Hernandez, Arnold Hernandez, Arnulfo Hernandez, and Elizabeth Bowman.
Services will be held at Fox and Weeks Funeral Home 7200 Hodgson Memorial Drive, Savannah, GA 31406, on August 26, 2023, viewing 5-6pm and service beginning at 6pm. In lieu of flowers, the family requests any be sent to the funeral home.
GUEST BOOK

A candle has been lit!
Praying for you all and we love yall!!
- Melinda &Miles , Cordele, Ga
My Heart Goes Out To The Family. Such A Kind Beautiful Soul. You Will Be Truly Missed By So Many.
- Elizabeth Altman , Midway , Ga
I am so sorry for the loss you guys are enduring. I pray that God comforts you all at this time. Loren I love you and Yasmine and pray that you know that your mother will forever live on in spirit. Your mom had such a beautiful spirit and will definitely be missed. I will continue to pray for you all.
- Jessica Cochran, Cordele, GA
My condolences to the family. So sorry for your loss. I'm am praying that GOD comforts your souls and always be with all of you.
- Elizabeth Bowman, Pittsburgh , PA
Sending my sincere condolences to the family. Lexi, I love you guys and we shall get through this together one day at a time. I pray you find comfort in your time of sorrow.
- Valorie Dempsey Kelly, Griffin , GA
We are so sorry for your loss. Linda was such a wonderful wife, mother, grandmother, friend, etc. She was always such a warm and giving person. It was a pleasure to be neighbors for the past few years. She will forever be missed.
- Victoria Baylor, Pooler, GA

A candle has been lit!
I'm so sorry for your loss. Thank you Linda for always being here for Ramona and my boys. You will forever hold a special place in our heart. We love you so much. I love you grandma Linda we will miss you so much.
- Ramona and family , Sierra Vista , Arizona

A candle has been lit!
My sincere condolences to Lexi's family. May God always be with you and your family during this hard time to comfort you and to be with you.
- Jody Hernandez , Milwaukee, Wisconsin
Very sorry to hear this news. I knew Linda through the National Guard, she was very dedicated and always a pleasure to work with. She will be missed, prayers go out to her family
- Randell Grier, Richmond Hill, GA
Services under the direction of:
Fox & Weeks Funeral Directors, Hodgson Chapel
912-352-7200