We have been made aware that families being served by Fox & Weeks are being contacted by individuals requesting payment over the phone. Fox & Weeks will not contact a family requesting payment over the phone. Please contact the Savannah Police Department immediately if you are contacted and asked to make payment over the phone. Please contact Fox & Weeks if you have any questions.
Celebrating the life of
Cecelia Bostick Williams
January 09, 1981 - August 16, 2023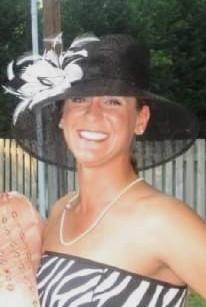 Miss Cecelia Bostick Williams
"Her Life Was A Special Occasion"
Savannah, Georgia ---She was a devoted daughter of the South, born into a Savannah family whose roots were established in 1734, a bit of history she was proud to share. Cecelia, known to all as Cece was the spirited firstborn child of Charles Lawton Williams and Julia Bostick Jones Williams and big sister to Molly. She came quietly into the world on January 9, 1981, and since that time she has been anything but. When Cece entered a room, everyone knew it as her voice preceded her appearance. Her life on Earth ended after an illness on August 16, 2023. She leaves behind a multitude of friends and family members who will forever miss her lively presence, booming laughter, self-confidence, deliberate stride, and vocal American patriotism. Cece was a good Southern scratch cook who loved to entertain with recipes taken from the cookbook that Granny Cele wrote for her. She took no shortcuts in her kitchen, using only Duke's Mayonnaise and Dixie Crystals Sugar.
Cece was educated in Richmond Hill at Richmond Hill Elementary School, in Savannah at Hancock Day School, Blessed Sacrament, and St. Vincent's Academy, graduating from Sol C. Johnson High School where she won awards in public speaking (imagine that!). She attended Savannah College of Art and Design as an Interior Design major but left one year short of graduation because "They aren't teaching me anything I don't already know."
She learned woodworking as a hobby that eventually became a small business of creating custom signs and furniture, many of which grace homes and businesses in Savannah. Cece was also a talented sketcher and painter. She believed that she inherited artistic DNA from her great-grandmother Bailey and grandmother Cecilia, gifted artists in their own right. She was business manager at Charles L. Williams, Inc. Marine Surveyors for ten years, making connections throughout the maritime industry and giving her plenty of time to play golf.
To say Cece was social does not begin to describe her personality. She could work a room full of strangers and come out with new friends in hand, half the time learning they were related, a Williams trait which she proudly owned. Cece could talk with anyone, something that came in handy when she worked as a tour guide. Each time she drove the trolley past Colonial Cemetery she would pause, risking a ticket from the city, and point out to her guests the location and history of her Droulliard ancestors' graves. She was proud of her heritage from Scotland, France, Wales, and England. She recently visited Scotland on her first solo trip abroad, walking the Old Course at St. Andrews, hiking in the Highlands, and visiting a farm in the Isle of Skye. She loved to travel, especially to New York where once during a snowstorm she appeared on Fox News' Watters' World, giving Jesse the correct answers. She talked about that one for years.
Golf was a big part of Cece's life, playing as often as possible, especially when it got her out of work. Her final round was played with her dad on Father's Day at The Savannah Country Club where she was a member. She was a longtime volunteer at the Liberty Mutual Legends of Golf PGA tournament where connections were formed with the players, some of whom have kept in touch with her all these years. Before golf came horses and her love of riding as a child in Richmond Hill, Georgia. Cece was a beautiful rider, a natural in any saddle. Her best times on horseback were spent riding her Arabian "Tripoli" down the back roads of Bryan County with her friend Wendy. They rode in the days of no cell phones and no direction, just two fearless girls and their horses at a gallop.
Cece loved St. Patrick's Day, cherishing her long friendship with the Rockland County (NY) Emerald Society Pipes and Drums who are regulars in the parade here. She was their biggest cheerleader and fan in Savannah and will be buried wearing the band's patch and pin along with her new Clan Bailey kilt skirt.
She leaves behind her rambunctious Ragdoll cats Big Al and Alvin and Doc Holliday, the black Labrador she shared with her partner Brandon Robinson. Cece is survived by her parents and sister Margaret Lawton (Molly) Williams, friends too numerous to mention and her extended family of cousins, aunts and uncles and godfather Scott Edmunds Wilson of Bremerton, Washington. Preceding her in death are her aunt and godmother Barbara Lynn Jones, her maternal grandparents Joan Winkers Jones and Benjamin Bostick Jones, III, paternal grandparents Cecilia Bailey Williams Flowers and Kermit R. Williams. Also preceding her in death was godmother Nancy Desboullions Altman. Memorials may be sent in Cece's name to the Tunnels to Towers Foundation as it was close to her heart. Contact t2t.org and follow the site; she would appreciate it.
A visitation will be held at Fox & Weeks Funeral Directors from 5:00 - 7:00 p.m. on Monday, August 21, 2023. The funeral service will take place at St. John's Church on Tuesday, August 22, 2023 at 11:00 a.m. with a reception to follow.
The Service will be livestreamed at stjohnssav.org/funeral .
GUEST BOOK

A candle has been lit!
Words fall short on occasions such as these. Know this, that she is no longer in pain or suffering, but rejoicing with our God! We are terribly sad down here without our beloved light that shined so bright and went out way too soon. Cecelia you were special and loved by so many! Our sorrow is temporary and we will reunite again soon, my friend!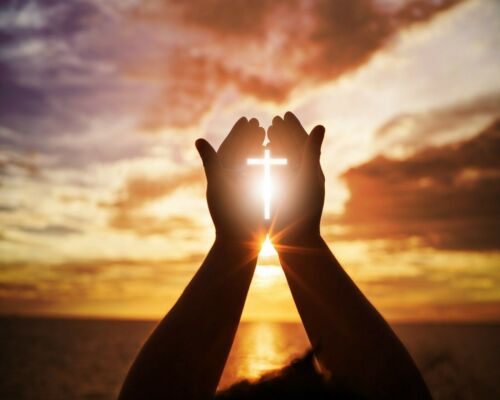 - Heather B. Gravley, RICHMOND HILL, GA
Charlie & Julie, Neff called me this morning and told me about CeCe. My heart is broken. She was such a bright loving girl. I remember taking her to a couple of horse shows with me....my God, she was just so young back then. That is the way I remember her. My heartfelt prayers are with your family.
- Jo Ann Jones - Southern Marine Supply, Richmond Hill, Ga
Cece is with her auntie Barbara. They are hugging each other and looking down on you both and Molly. Her struggle is over. She is at peace. Love you guys.
- Judy and Jeff, Pooler, GA
All of my childhood memories have Cece in them. We were inseparable back then. Horse lovers united, best friends foremost. She meant so much to me and my family. I pray she is at peace and will see her again someday. Mr and Mrs Williams were my second parents/family. I'm at a loss for words. No parent should have to bury a child. I love you guys very much and hope for peace in your heart. Praying, sending love and hugs and sharing in your grief. I love you cece and will miss you very much.
- Wendi Gravley (Latour), Ariton, AL
My deepest sympathies to the Williams family. Cece brought so much joy to many people. She will be missed.
- Val DeFazio, Pooler, Georgia
I am so sorry for your loss. Praying for God's comfort during this sad time of sorrow. Emily Garrard
- Emily Garrard, Savannah, GA
Charlie & Julia, we are so very sorry to learn of Cece's passing. We know how hard this must be for the two of you. Our hearts and thoughts are with you in your time of loss and sorrow....Bobby & Sheila.
- Bobby & Sheila Phillips, Savannah, Georgia
I AM SO SORRY FOR YOUR LOSS. SHE WILL BE REMEMBERED, SO FULL OF LIFE AND A PLEASANT GIRL.
- OLLIE WINSTEAD, BURGAW, NC
Mr. and Mrs. Williams, I am saddened by the loss of CeCe. I remember her fun loving spirit and how artistically talented she was. She was a sweet classmate at SVA. Mr. Williams, you and my father, Bill Harris, spent a lot of time camping together—CeCe was so kind to call to check on me, and send me a picture of dad on a camping trip. My condolences to you and your extended family. May God give you the strength to endure the coming days. Helen Harris Hawver SVA c/o '99
- Helen Harris Hawver, Watkinsville (from Savannah), Georgia
CeCe was a wonderful friend to all who knew her and she will be sorely missed. Golf!! Sunglasses! Georgia Dawgs! Art! Travel! America! What a firecracker she was. In Florida but my heart grieves for Savannah.
- Robin Wakefield, Ormond Beach, FL
My sincere condolences. Met her through golf and friends. A true gem. I know she will be missed.
- Susie Russell, Savannah, Ga
Cece was my pal. She called me Uncle Neff. I met her when she was single digits old; Charlie had an office in my building on River Street and his family would frequently stop by. It is difficult to process her passing; too young, too vibrant, too attractive, too alive. The only way I can deal is to shift my brain into GRATEFUL mode. I am so grateful for having had Cece near my life for over 30 years. I am grateful for her spark and wit. I'm grateful I got to see her grow up into a fully realized human. That's the best I can do right now. I don't want to cry. I don't want to hurt. I just want to feel the gratitude come over me. Soothe me. And Julie and Charlie.
- Neff McIntosh, Flat Rock, NC
Ce was without a doubt a devoted and loyal friend. She will be missed by many, but our love for her will remain. The family is in our thoughts and prayers.
- Wesley Overstreet, Savannah , GA
Mr. & Mrs. Williams, My sincerest condolences on your loss. Cece had such a bright, loving, giving and mischievous soul. I was lucky enough to get to call her a friend. I am praying that y'all find peace and comfort in the coming days, weeks, even years. She will truly be missed. Cece - I will miss hearing your voice coming down the aisle at Publix. That's really the only place I ever saw you anymore. But I knew if I heard "that voice" I was about to get a good hug and have a quick laugh with an old friend. The last time I saw you I had my girls with me. I'm so glad they got to meet the girl that broke my hand sophomore year at SVA. I still blame you of course. I was completely innocent. And now one of my girls is walking the halls of SVA as a freshman. I can only hope and pray that she meet a friend like you. You have a beautiful soul Cece Williams. Until we meet again sweet friend…
- Gillian Trammell Sprague, Savannah, GA
Our deepest of sympathies for a bright soul too soon returned to the light. We have so enjoyed the years of being neighbors, book club, St. Andrew's Society and your great stories about your daughter's, horses and history. Lots of love, hugs and care for this irreplaceable loss.
- Cooper & Deborah Glenn, Savannah, GA
Sending all of our love and prayers to the Williams family. May CeCe rest in eternal peace.
- John and Eileen Mollahan, Rockland County, NY
Prayers for the family.Sure gonna miss her.
- james l woods, savannah, GA
Julia, Charlie and Molly…I am so truly sorry for your loss. I first met CeCe when she, Julia and Vicky Buck drove for Old Savannah Tours during the G8 Summit on Sea Island. We spent a lot of time together that week and came away with lots of great stories and priceless memories. I have always admired her spirit, spunk and love of our beloved Savannah. Although her physical being is gone, her memory and spirit will live on by all that knew and loved her. Julia, I am sending you the biggest hugs all the way from Colorado. Ana Camacho Larson
- Ana Larson, Colorado Springs, CO
What a beautiful tribute to such a successful young lady. My deepest condolences to each of you in the loss of your precious daughter. Please know, your family will remain in my prayers during this difficult time, may you find peace and comfort in the loss of your precious Cece.
- Klair Kenney Snellbaker, Fort Myers, FL
Dear Williams family, we had the great privilege of meeting, knowing, and loving your daughter and sister through her love, Brandon. There was truly NO ONE like her. She embodied the descriptive of a "spitfire"! Her laughter was raucous and infectious, her heart was huge. She was talented and brilliant and, frankly, could have ruled the world if folks would have just gotten out of her way! A light has gone out but her memory and the stories of her life will blaze brightly for the remainder of all of our lives. It was a privilege to call her friend and we loved her very dearly.
- Mr. And Mrs. Matthew Gay, Modoc, SC
I knew Cece when I was living in Savannah. She was a pleasure to be around and have joy in every conversation. Her spirit was amazing and she prided herself on being a good person. She was an amazing friend to have during that time in my life. I'm sad to see her go. I'm sorry got the families loss.
- delisha ross, Conyers, GA
My thoughts and prayers go out to Cece's friends and family. She was a pleasure to have in my class at SCJ and a dear friend to my daughter. She will definitely be missed and remembered.
- Marti Kilroy , White, GA
Julia, Charlie and Molly, My deepest sympathies at this difficult time. What an amazing woman she must have been. May your years be filled with only beautiful and loving memories
- Mary Hiott Holmes, Charleston , Sc
Savanna is, and always will be more than just a destination especially on St. Patrick's Day, because of Cece's warmth, hospitality and spirit. RIP Cece
- John Gallagher, Sparta, New Jersey

A candle has been lit!
Cece was a remarkable woman. She was cherished by many. She gave selflessly. Loved hard. She was proud of her heritage. I'm forever grateful to have had her in my life. May your light shine bright in all of us as we prepare to celebrate your life.
- Helen Richard , Casselberry , Fl
We only met once but you did leave an lasting impression. You loved our Brandon and for that we are grateful. Fly freely Miss "Cece"❤️
- Julie and Mike Robinson, Normal, Illinois
What a life she lived! My deepest Sympathy to Julia and Charles and Molly. Prayers for her Partner and their pets that they shared.
- Jeni Ellis-Riggs, Savannah, Georgia
My condolences to the family. Cece was a very special person to a lot of people. She was truly a loyal and loving friend.
- Carolyn Hinely (Simmons), Springfield , Ga
our condolences to Cece's family end Brandon. As her near neighbors, we quickly became close to Cecelia, and feel as tho she was part of our family your loss was partly ours also.
- Linda and Mike wise, Savaannah, GA

A candle has been lit!
Your family are in our thoughts and prayers.
- Ted and Julia Munroe Mason, Savannah, GEORGIA
My deepest sympathies , I pray the Lord will comfort you and your husband in such a sad time .
- Randy Edenfield , GUYTON, Georgia
When we were young, I lived around the corner from CeCe in Strathy Hall, down in Richmond Hill. CeCe was beautiful, sweet, and talented. I can not recall a time seeing her without a big smile on her face. She definitely made a significant impact on the lives of those who were blessed to cross her path. To the Williams family, losing a child is so hard and the weight is heavy, but if you lean on Jesus, He will help you carry on. My prayers are with you. Matt Campbell
- Matt Campbell, Richmond Hill , GA
Charlie, my deepest sympathies. I fondly remember my days with the Savannah Fencing Club which you helped organize and talking with CeCe whenever I called you at the office. I last met CeCe at a golf outing and she ran up and gave me a hug. She will be greatly missed.
- Frank R Trowbridge III, Macon, GA
I'm sorry for your loss.
- James J Lynch-Burwell, Charlotte, North Carolina

A candle has been lit!
Our deepest sympathy extended to you and your family. So very sorry to learn of this tragedy. God bless the child.
- James & Virginia White, Savannah, Ga
The world lost one of the last few truly great people. I will never forget her friendship and her uncanny insight as she always understood me. Cece will be missed but always in my heart. I am extremely lucky to have had her bless my life with her grace.
- Josh, Rincon, Georgia
Sincere condolences Charlie and Julie. Losing someone is tough but losing a beloved Daughter has to be the worst ! I remember her as a teenager so I know she has left you with incredible memories that at some point will bring smiles back . Hugs, Maureen
- Maureen (McKenzie) Rea, Wilmington, NC
Services under the direction of:
Fox & Weeks Funeral Directors, Hodgson Chapel
912-352-7200
Funeral Service

11:00 AM on Tue, August 22, 2023

St. John's Church
325 Bull Street (map)


Savannah Georgia 31401