We have been made aware that families being served by Fox & Weeks are being contacted by individuals requesting payment over the phone. Fox & Weeks will not contact a family requesting payment over the phone. Please contact the Savannah Police Department immediately if you are contacted and asked to make payment over the phone. Please contact Fox & Weeks if you have any questions.
Celebrating the life of
Mark Sharpe
August 28, 1957 - August 12, 2023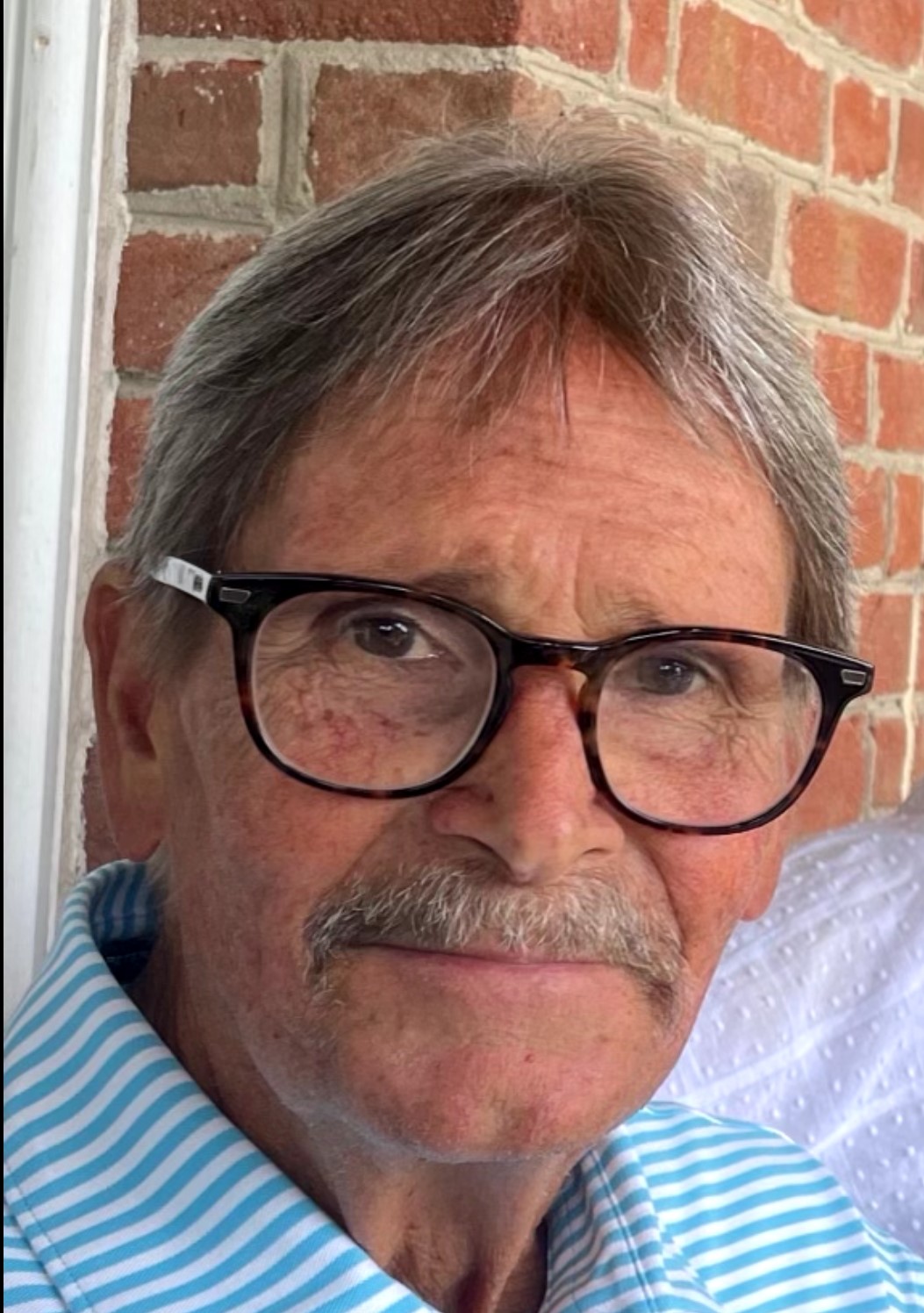 Mark Stephen Sharpe, 65, passed away unexpectedly August 12, 2023 with his family by his side. Mark was born in Savannah, Ga on August 28, 1957 to the late Wyman H. Sharpe and Frances C. Sharpe.
Mark was a lifelong resident of Savannah, attending Benedictine Military School and Georgia Southern University, while earning a bachelors degree in criminal justice. This would eventually lead Mark into a career with the Chatham County Police Department, serving honorably as a detective with the Department for 11 years. Mark, previously, was a custom home builder in Savannah. Mark, then, went on to start a lawn care business from which he retired.
Mark had a great love for being outside. Whether working outside, playing golf, boating, or being at the beach, he could usually be found outside. More importantly, Mark loved his family and spent all of his time with them. He was the best Husband, Father, and Grandfather. Mark always put others first, even through difficult times, while always remaining strong and positive.
Mark began dating the love of his life, Debbie, during high school. Mark and Debbie were married for over 41 years. Mark and Debbie had two children, Stephen and Stephanie, whom he loved very much. Mark was very proud to raise his children on Talahi Island, spending time on the dock or on the water. Mark and Debbie later moved to Tybee Island, leaving behind many memories with the "6th Street Crew". Mark and Debbie later moved to the Landings where they had the best times with their Grandchidren, Ellie (7), MJ (4), Emmy (3), and Abby (1). Mark's strength and determination gained him the titles of pull-up champion at Hesse Elementary and later the "baddest man on the planet". Mark was simply referred to as Dad and Knot to his Grandchildren. He will deeply missed by all.
Mark was preceded in death by his parents, Wyman H. and Frances C. Sharpe, as well as his sister, Ashby. In addition to his wife, Debbie, Mark is survived by his son Stephen (Ayrizona), his daughther Stephanie (Michael), his grandchildren Ellie, MJ, Emmy, and Abby, his brother Mike, and many nieces and nephews.
There will be a graveside service Wednesday August 16th at 11:00 in the Greenwich Cemetery. All family and friends are welcome to attend to celebrate the life of Mark.
In lieu of flowers, the family ask that you consider a donation to the Landings Landlovers, 1 Diamond Causeway, Suite 21-306, Savannah, GA 31411.
GUEST BOOK
Our deepest sympathies are being sent to Debbie, and family. Mark left a beautiful legacy. Love and comfort to all of you.
- Lair, Futrell, Family, Savannah , Georgia
Debbie, Stephen and Stephanie....I just got the news of Mark's passing. I have no words to alter your grief. My most sincere condolences in this most difficult time. I will keep you all in my prayers. God Bless you all.
- Michael Phillips, Savannah , Ga
Debbie, I am so sorry to hear such sad news. I'll be praying for you, Stephen and Stephanie!!! Love and miss you!!! Tanya McCarty
- Tanya C McCarty, Jesup, GA
Debbie and family. I am so sorry for your loss. My thoughts and prayers are with you at this difficult time.
- Ginny Edgerly, Savannah, Ga
Dear Debbie, Stephen, and Stephanie, I am so sorry to hear about your loss of Mark. I will keep you in my prayers. May God lead you through your sorrow. With deep sympathy, Sister Susan
- Sister Susan Harms, Savannah, GA
I am so sorry for your loss! You are all in our prayers and will be for a very long time.
- Priscilla A Ford, Richmond Hill , Ga
Debbie, I was very saddened to hear of Mark's passing. The two of you will always be "forever young" in my mind. Mark could only be described as a great guy, always polite and always nice. You and your family are in my thoughts and prayers. Debbie Hosey
- Debbie Hosey, SAVANNAH, GA
Debbie, Among my fondest memories are of Mark (and you,Mike,Frances,& Wyman) solving the worlds problems during Spanky's happy-hour. Mark was one of the few good guys and will be missed by his loved ones. Susu and I are thinking about you and know you and your family are going through a tough time right now. You've got lots of friends out there who think the world of you. Hang in there my Friend.
- Ed & Susu Cox, Rock Hill, Sc
Mark was a very special man. He was always so good to make everyone welcome at his home. He will be missed by who knew him.
- Sammy and Bonnie Gaskins, Waycross, Ga
Brent and I are so sorry for your loss. We know you will miss him terribly. Please know the family is in our thoughts and prayers.
- Patty and Brent Walker, Statesboro , GA
Mark Sharpe came from a remarkable family and left us too soon. In his early years he was an adventurous individual with unselfish love and the ability to be always graceful. His dedication and passion in pursuing growth and accomplishments were both inspiring and rewarding. He was very caring for his friends, a devoted husband and father. We were blessed to have been his friend and friends of the entire family. Our deepest condolences to those now suffering a painful loss. We will retain a significant memory of a very special man. Our hearts and prayers are with you and your family.
- Wayne and May Disher, Savannah, Ga
So sorry for your loss...with deepest sympathy.
- Karl L. Martin, Savannah, Georgia
My sincere condolences for your loss. May God Hold him in the Palm of His Hands.
- Susie Russell, Savannah, Ga
Debbie, I was so sorry to hear about Mark. Thoughts and prayers to you and your family. May the angels welcome him to paradise!
- Susan Bunger, Savannah, Georgia
We remembered the soul of Mark and the comfort of his family in our Masses in the South Georgia missions… I knew Mark to be a keen and insightful Detective Investigator. I was blessed to have known him… Requiescat In Pace (Fr.) Tom Murphy
- Thomas Murphy, Claxton/Savannah, GA
Services under the direction of:
Fox & Weeks Funeral Directors, Hodgson Chapel
912-352-7200
Graveside Service

11:00am on Wed, August 16, 2023

Greenwich Cemetery
330 Greenwich Road (map)


Savannah GA 31404

912-651-6843