We have been made aware that families being served by Fox & Weeks are being contacted by individuals requesting payment over the phone. Fox & Weeks will not contact a family requesting payment over the phone. Please contact the Savannah Police Department immediately if you are contacted and asked to make payment over the phone. Please contact Fox & Weeks if you have any questions.
Celebrating the life of
Karen Sanders Kitchell
January 09, 1952 - August 06, 2023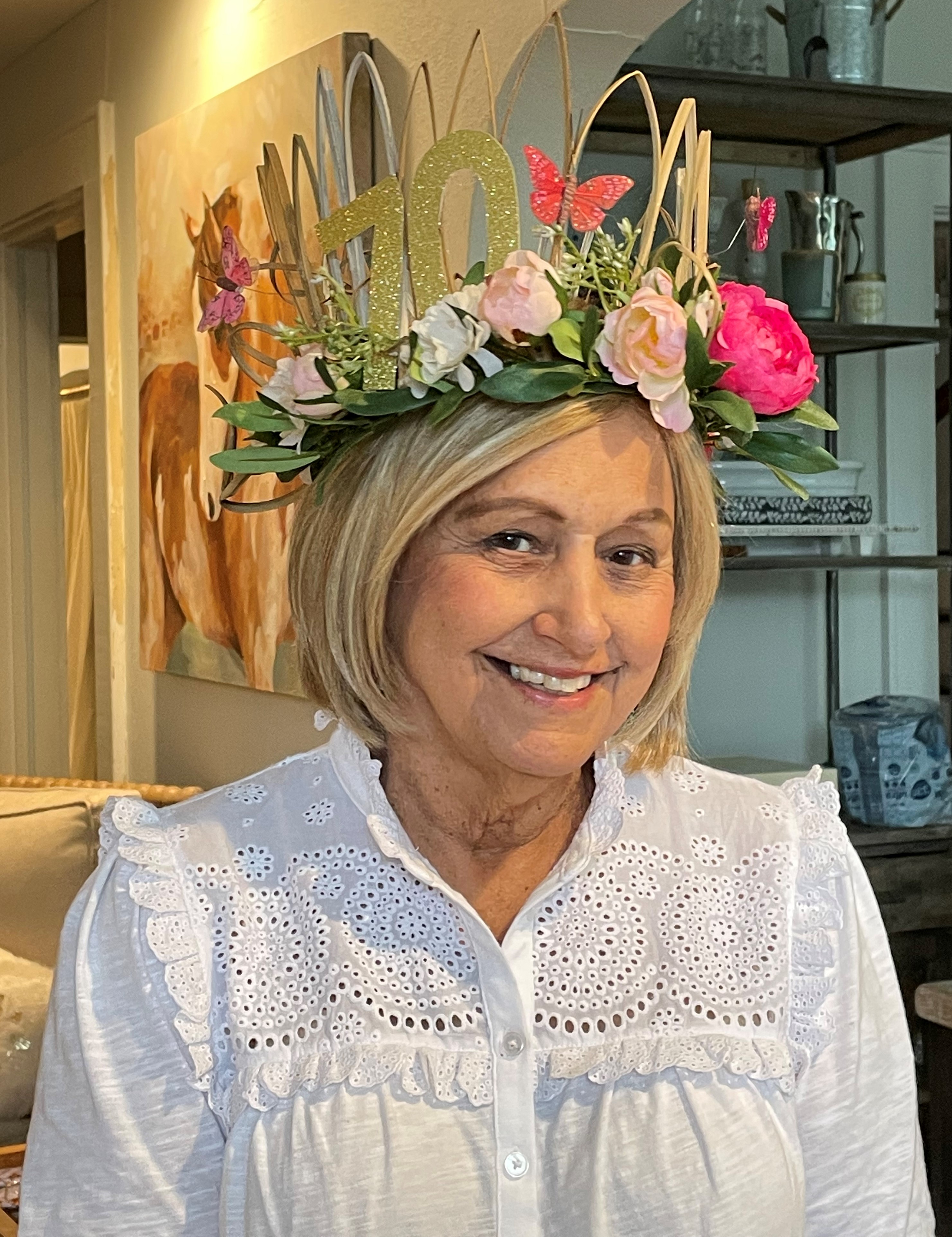 Karen Sanders Kitchell (KK) entered Heaven and joined all the saints and angels on Sunday, August 6, after a heroic three-year battle with breast cancer. Karen was born January 9, 1952, and lived all her life in Savannah. She was always a hard worker and at the age of 13, she and friends helped run the Tiger Gym skating rink on Bee Road. She graduated from Savannah High in 1970 and worked in the chemical industry for most of her career where she was a rock star of customer service, untangling missed orders and handling crisis calls at all hours of the day and night.
KK loved fishing, shopping, working in her garden and being with her family and many friends. Christmas was her favorite holiday. She would start in September putting up seven Christmas trees and decorating their entire home. She leaves behind her husband John, daughter Jennifer Rehm, her grand-dog Peyton Rose, and three sisters Carol Sanders (Ken Orth), Kathryn Thaggard (Steve) and Christie Goeller (Harry) as well as many nieces and nephews and countless friends. Her parents Augie and Emily Sanders predeceased her.
Karen made the world a better place and touched the lives of everyone she met. She was a beacon of light, full of fun, and loved helping people. In lieu of flowers, help continue to spread Karen's magic by sending a donation to your favorite charity in her name or performing an act of kindness for a stranger in need.
A visitation will be held on Thursday evening at Fox and Weeks Hodgson Chapel from 4:00 pm to 6:00 pm with a Vigil Service and Rosary from 6:00 pm to 6:30 pm. Services will be on Friday at 11:00 am at Skidaway Island Methodist Church followed by burial at Bonaventure Cemetery and a reception in the church hall.
GUEST BOOK

A candle has been lit!
Thank You for All the Wonderful Memories. Hugs and Love from Woodstock.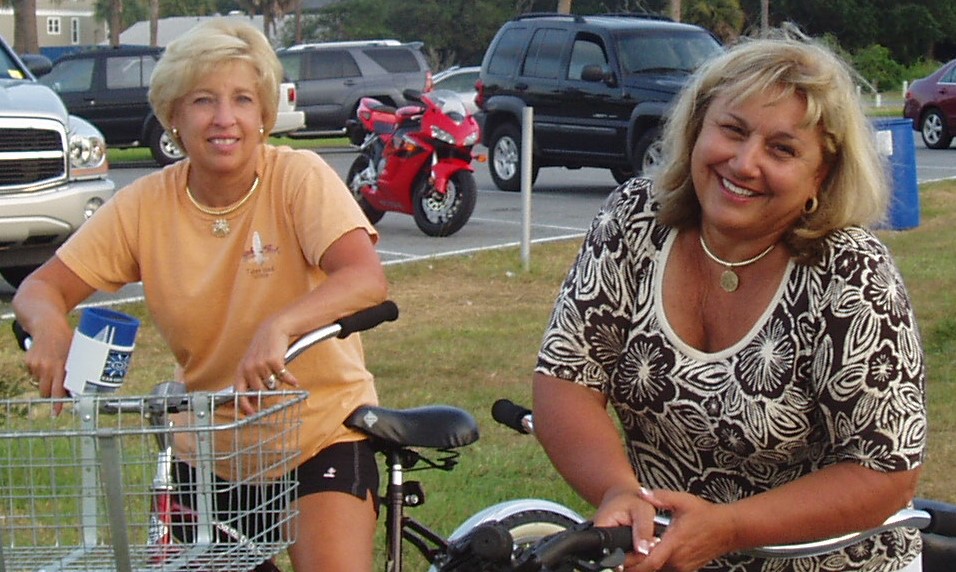 - Charles Rehm, Woodstock, GA

A candle has been lit!
- Douglas Burkhalter, Savannah, GA

A candle has been lit!
John, Patsy & I are sorry for your loss. Karen was a special lady. I have always remembered the times Karen, you & I went crabbing together. You rowed the boat, & I drank the cold beer. We always had a great time together. Take care.
- Douglas Burkhalter, Savannah, GA
My thoughts and prayers are being sent to John, Jennifer, and all of the family and her granddog, Peyton. I feel blessed to have met her numerous times when she visited Southport, NC. Such a beautiful soul!
- Katherine Hufham, Southport, NC
So very sad to hear of your loss. She was always fun to have around our "gang " when we were kids on 40&41st streets. I still remember the party at your parents house and how welcomed everyone felt. When you get the chance please reach out to me on Facebook My prayers and thoughts will be with you all.
- Mike Peterman , Richmond Hill, Ga
I always saw her as smiling loving person. Our condolences to you, John and the family.
- Jessie I Pennington, Savannah, GA
Your smile hasn't changed since we were kids. Rest in Peace Karen.
- Jane Patricia Harte , Savannah , Ga.
You truly made our world a better place! You will be missed beyond words. Heaven is absolutely celebrating your arrival!
- Troy and Jenny Clements, Richmond Hill, Georgia
Karen, if you knew her, she sure did make life a better place for us. Karen was an angel and I know you'll miss her but just remember she's in a better place.God Bless you John, and the rest of Karen's Family.
- Hieronymus/ Marchbanks , Savannah , Georgia
So very sorry for your loss John, Jennifer and family. Karen was such a happy person with the most contagious smile. May you find comfort that she will not have to fight the illness anymore or suffer. I know that's what helped me through my loss.
- margie tracy, BLAIRSVILLE, GA Georgia
I am so sorry to hear this John. Always the best memories of Karen and you at Landing Harbor. I have never seen either of you without smile and handshake or a hug. Karen is already greatly missed.
- Steve Fuller, Savannah, Ga
There just aren't enough words to express our sorrow for your loss. We pray that friends and family will help your heart heal, and the Father will comfort you in the days and weeks ahead.
- Diane + Skip Sasser, Wilmington Island, GA
Words cannot describe tge love I have for Karen. She was simply a very, very special woman and friend who I will miss dearly. My condolences to John, Jennifer and the entire family. May Karen Rest In Peace.
- Tom Woodyard , Pittsburgh, PA
Dear Uncle John & Jennifer, Aunt KK has one of the most beautiful souls I've ever known. It is a blessing to be part of such an incredible family, and the memories we have shared with all of you will forever be in our hearts. Sharing our deepest condolences, and wishing you peace during this difficult time.
- Allison & Jim Kreiter , Clearwater , Florida
Hello everyone I want to use this Medium to say big thank you to www.ethicsrefinance.com for they just helped me recover my stolen crypto worth $367,000 through their hacking skills I tried it I was skeptic but it worked and I got my money back, I'm so glad I came across them early because I thought I was never going to have my money back from those fake online investments website .. you can also contact them via ethicsrefinance@gmail.com Website: www. ethicsrefinance .com THEY OFFER THE FOLLOWING SERVICES * RECOVER LOST/STOLEN CRYPTO * BLANK ATM CARD * PAYPAL HACK TRANFER * CASH APP FLIP * WESTERN UNION FLIP * BANK WIRE TRANSFER * ANY HACK SERVICES YOU NEED…E.T.C
- Catherine walker, new york, new york
Dear Kathy, I haven't see you since 2012 at Essie's Dance Studio. You haven't changed a bit. I am so sorry about your sister Karen and couldn't make it to visitation, etc. I have fond memories of being at your parent's house with Carol too. May God surround your whole family with His comfort and peace during this time. Love and prayers, Bonnie
- Bonnie J. Delvers, Savannah, GA
Dear John, so sorry for your loss. May you have peace.
- Brent Archibald, Savannah, GA
Services under the direction of:
Fox & Weeks Funeral Directors, Hodgson Chapel
912-352-7200