We have been made aware that families being served by Fox & Weeks are being contacted by individuals requesting payment over the phone. Fox & Weeks will not contact a family requesting payment over the phone. Please contact the Savannah Police Department immediately if you are contacted and asked to make payment over the phone. Please contact Fox & Weeks if you have any questions.
Celebrating the life of
Madeline Cetti
August 01, 1944 - August 04, 2023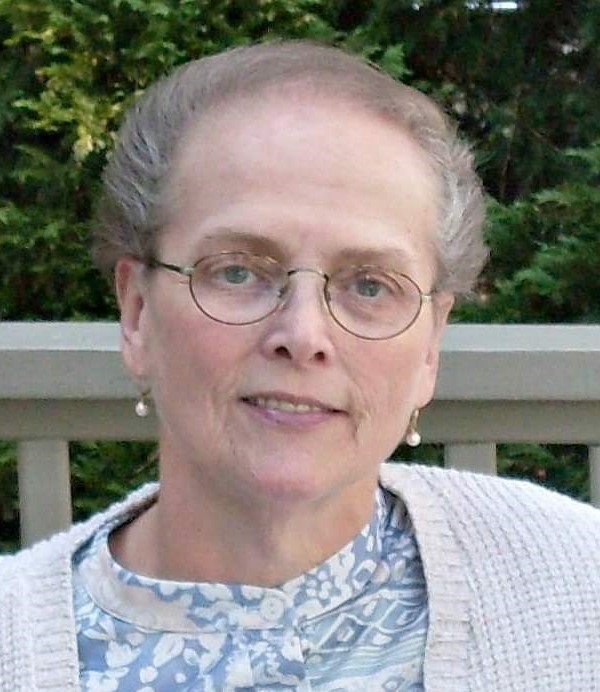 Madeline VonWaldner Cetti, 79, died peacefully on Friday, August 4, 2023, surrounded by her loving family.
Madeline was born in Savannah, one of four sisters, to John A. and Marie (Rosignol) VonWaldner. Predeceased by her big sister Elaine Smith and survived by younger sisters Anna Settipanni of Flint, Michigan and Marilyn VonWaldner of Portland, Oregon. She graduated from H. V. Jenkins high school.
She was a loving wife, mother, granny and friend, loved by everyone whose lives she touched. Madeline married the love of her life, Warren Patrick Cetti jr. on July 6, 1963, recently celebrating their 60th wedding anniversary. She is survived by her loving husband Pat, three sons, John Cetti of Pembroke, Tom Cetti (Joey) of Savannah, Brian Cetti (Daria) of Savannah, eight grandchildren, Joel, Daniel, Megan, Reed (Jessica), Garrett (Georgia Griffin), Josephine, Henry and Graham. Her grandchildren were the light of her life. Her friends, neighbors and co-workers quickly became family. She loved children and brightened the lives of all that got to know her.
Madeline worked at Memorial Hospital, two local Physicians offices and ended her career, retiring from the Chatham County Sheriff's Department as a unit clerk at the jail. She was a longtime communicant of Blessed Sacrament (Savannah), St. Stephen's (Hinesville) and most recently St. James (Savannah). While at St. Stephen in Hinesville, she served as a Eucharistic Minister, a member of the Right to Life Committee, on the Council of Catholic Women and St. Vincent de Paul Society, she proudly received the Bishop Gartland Service Award on November 20, 2011. The award is given to those who have given distinguished service to the church.
She will be greatly missed, but we can never have too many angels.
Visitation and Rosary Service will be held Wednesday, August 9, 5:30 to 7:30 PM Rosary at 7:00. Fox and Weeks Hodgson. Funeral services will be held Thursday, August 10, 11:00 AM at St. James Catholic Church, Montgomery Crossroads.
Remembrances can be made to Hospice Savannah, 1352 Eisenhower Drive, Savannah, GA 31406 or St. Stephen Catholic Church, 399 Woodland Dr, Hinesville, GA 31313.
GUEST BOOK
One of the sweetest ladies I have ever known. My deepest sympathy to Mr. Cetti and all of the family. Eternal rest grant unto her, O Lord, and let perpetual light shine upon her. May her soul and all the souls of the faithful departed, through the mercy of God, rest in peace.
- Jane Patricia Harte , Savannah , Ga.
We are so sorry to hear Madeline has passed.
- Cynthia Byrd and family, Savannah, Ga
I am sorry to hear of Madeline's passing. She was a very good friend and will be missed. My condolences to the family.
- Sandy Graves , Phenix-City , Al.
So sad to learn of Madeline's passing. She was a wonderful woman who will be missed. Heaven has a new angel. Rest in peace Madeline, you fought a brave fight. Praying for comfort for Pat and the Cetti family.
- Emily Sisson Hadwin, Savannah, GA
So sorry to hear that she passed!! Have fond memories of when I was young and our family's got together on the weekends. She was a very loving person and I was blessed to have known her ❤️!! My condolences to you all,, uncle Pat, John, Tom and Brian!! Prayers for all.
- Michael Priester , Savannah , Georgia
Brian, Daria, and boys, We were so sad to hear of the passing of your Mother, Mother-in-law, and Loving Grandmother. She was known and loved by many. Cindy and Jerry Bunger
- Cynthia Bunger, Savannah, GA
Pat and family, I'm sorry to hear of Madeline's passing. May God comfort you and your family at this time.
- Brad Wittfeld , Savannah, GA
Dear Madeline , your life was a testament to love and service in every possible way. The world will miss your presence as will your loving family. Your children are a legacy of the love you and Pat shared for each other and with each of them. May God's grace support and surround all who knew and loved you.
- Joan Montford, Savannah, GA
In January of 1959, in Civics class in Junior High School, I was terrified, transferred from a school in Kentucky. Madeline walked to my desk and said, hi, I'm Madeline and became my friend until now. We shared our birth year, only a month apart, we were in each other's wedding in 1963, we had our sons within a few months of each other. Madeline, you saved my life in 1959. For that alone and the 64 years of friendship, I thank you and love you. You will be missed. Rest in peace my dearest friend. To the family my heartfelt condolences.
- Sandra Hangey, Bradenton, FL

A candle has been lit!
We loved her, May her eternal light shine.
- Tonya and Cass Murphy, Savannah, Ga
Madeleine worked with my mom, Ann Wittfeld, at Memorial. She was one of the kindest ladies ever! I know she will be greatly missed by her family. Praying for peace for all.
- Nancy Montford, Savannah, GA
Pat, deepest sympathy to you and your family. Madeline will be missed, but, like the obituary says, we can't have too many angels.
- Marie Green Bryant, Savannah, GA
I'm sorry to hear of Madeline,s passing. Madeline was so kind and thoughtful. She always had a smile to share. My prayers for Pat and Madeline's family. May she rest in peace.
- Mary Denham , Midway, GA
My deepest condolences on the loss of your mother. May her soul rest in peace. The Sury Family
- sury, savannah, ga.
I am so sorry to hear this news. My thoughts and prayers are with the Cetti family.
- Lauren C. Aguillon, Savannah, GA
One of the sweetest ladies with a gentle soul. Ms. Madeline was a part of my life for as long as I can remember beginning at St. Stephen's when I was a child. She got me involved in Right for Life and always encouraged me. When I grew up and had a child of my own, she attended his Baptism and hosted a party for him. If my son got fussy, she would take him in her arms and he instantly stopped crying. I will always remember her with a smile. God bless Mr. Pat and the rest of the Cetti family.
- Melissa (Hatfield) King, SAVANNAH, GA

A candle has been lit!
I am so sorry to hear of the passing of Madeline She is truly an angel. She was a great neighbor and friend Always there for me. I hope she visits with my Melissa in heaven She will be missed ❤️ love To Pat the boys And entire family Jean Douglas
- Olga J Hallstein, Savannah, Georgia
Services under the direction of:
Fox & Weeks Funeral Directors, Hodgson Chapel
912-352-7200