We have been made aware that families being served by Fox & Weeks are being contacted by individuals requesting payment over the phone. Fox & Weeks will not contact a family requesting payment over the phone. Please contact the Savannah Police Department immediately if you are contacted and asked to make payment over the phone. Please contact Fox & Weeks if you have any questions.
Celebrating the life of
Jose Rivera
November 25, 1966 - August 03, 2023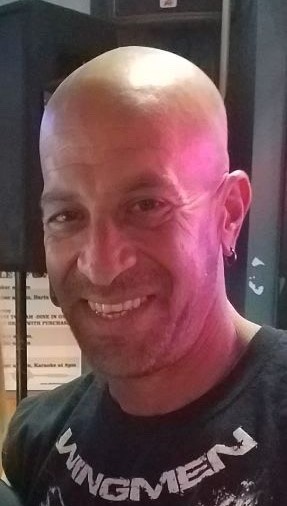 Jose Rivera, 56, died peacefully on Thursday, August 3rd, 2023 surrounded by his loving family. Jose was born in Brooklyn, New York, the 5th son of Maria C. Rivera and the late Otilio Rivera. He was educated at Jonesboro-Hodge High School, Jonesboro Louisiana class of '86. While attending, he joined the Louisiana National Guard. After becoming a high school graduate, he became a soldier in the United States Army. During those service years, Jose started as an Ammunitions Specialist before ending his service career as a Fire Support Specialist. He was medically discharged in 1999. Moving forward, he attended Savannah Tech earning his certification as an Automobile Technician. With those prestigious earnings, he was also known as a jack-of-all-trades to anyone who met him.
In 1985, Jose met his future wife, Shannon Woodcock. They married in 1995 and had three daughters together. Although divorced in 2007, they remain good friends to this day. He was fortunate to experience love twice more with the late Jill Cope of Richmond Hill GA, and his current girlfriend Cheryl Davis of North Little Rock, AK. However, the biggest loves of his life were his surviving children: Amber Rogers (daughter), Brittany Rivera (daughter), and Destinee Rivera (daughter); grandchildren: John Tyler Gilpatrick, Zachary Whelan, Bryleigh Rogers, soon-to-be Liam Rogers, Chase Rivera-Sims, Levi Rivera-Sims; and fur-child/service companion, Sasha Rivera.
Jose was loved by many was an avid Wingmen MC supporter. He was an expert in billiards, humbling all that came along to see. He was once a golf pro on the amateur circuit much to his six brothers' chagrin. He played softball regularly even with a broken hip one season. He was active in any community he was a part of. Making lifelong friends and even better memories. Thank you to all who were able to experience his love.
A visitation will be from 12:30 until 2:00, Saturday, August 5, 2023, followed by a funeral at 2:00, at Fox & Weeks Hodgson Chapel.
GUEST BOOK

A candle has been lit!
- Nugent and Cheek Family, Powder Springs, GA

A candle has been lit!
- Sherry and CheyAnne, Metter, Ga
Connie and I have known Jose for many years. So friendly and nice guy. Wishing Jose Gods speed. He is now a new and healthy spirit. Sending love and prayers to family
- Tommy and Connie McKenna , HIRAM, GA
Sorry so for your loss. Jose was an amazing man and love his children and his grandchildren with everything in him...
- Sabra Adams , Trumann , Ark
My love goes out to the Rivera family. I'm sorry for your loss. We love you cousin, rest easy now.
- Angelique LaGrandier/ Briyana Crawford , Brentwood , NY

A candle has been lit!
Our deepeest condolences to his children and his family. Especially my Aunt, whose love gave him strenghth. He was a fighter to the end. Heaven is going to be hoot as he joins his brothers and father. Til we all meet again. Love, Bonnie + Dave
- Bonnie LaGrandier Lombardi, Camp Hill, PA
RIP Brother in Law ... ❤️
- Connie, Jacksonville , FL
Services under the direction of:
Fox & Weeks Funeral Directors, Hodgson Chapel
912-352-7200