We have been made aware that families being served by Fox & Weeks are being contacted by individuals requesting payment over the phone. Fox & Weeks will not contact a family requesting payment over the phone. Please contact the Savannah Police Department immediately if you are contacted and asked to make payment over the phone. Please contact Fox & Weeks if you have any questions.
Celebrating the life of
Charles C.J. Fritz
April 04, 1967 - July 30, 2023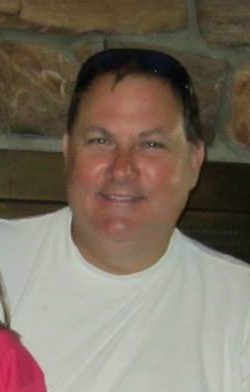 Charles Justin (CJ) Fritz was born April 4, 1967, in Rockledge, FL to Jane Drinkhouse and Charles F. Fritz. He grew up in Merritt Island with his mother and his older brother William Edward (Eddy) Fritz. As a child, CJ enjoyed playing baseball, roller skating, and digging tunnels in the neighborhood sandlot. In 1983, his mom remarried, and CJ gained a stepfather, Thomas DeMars, along with stepsisters Tina DeMars and Amy DeMars. CJ graduated from Merritt Island High School in 1985. In 1989, he married Susan and became a father to her 5-year-old son, Danny. The next year, they were blessed with a baby girl, Holly. CJ's faith in Jesus became very important to him in his adult life, and he chose to be baptized at Faith Lutheran Church in Merritt Island, FL in 1999.
CJ was proud of his work with the Space Program. He worked there for about 20 years as a Lead Aerospace Technician assembling solid rocket boosters for the space shuttle. Outside of work, he enjoyed coaching Danny in baseball and Holly in soccer. He later cherished the time he lived next door to his mother on North Merritt Island, where he left his mark on the family property by operating Triple-D Acres Boarding Stables, rebuilding the entire bottom of a 6-stall horse barn, and constructing a workshop and feed storage building with the help of Holly and several neighbors. Holly remembers her dad lifting the barn with industrial jacks, installing new supports, and telling her to run outside while he knocked out the old beams.
CJ had a big heart, a strong work ethic, and an honest way of looking at life. He loved movies, had an infectious laugh, and was a joy to be around. Above all else, he was a man of deep faith who loved his family. For the last 8 years of his life, CJ lived with his daughter Holly, her husband Chris, and his grandchildren. He enjoyed spending time with his family at group dinners, events, and shows. CJ knew that God loved him and that Jesus had died and risen again to forgive his sins and open the narrow path to Heaven. CJ loved to share his abundance and had a personal goal to give away everything he earned in life, for he knew his greatest treasure was waiting for him in Heaven. He helped many people he didn't know by buying their groceries or paying for their meals, and he often gave generously to others in secret, motivated not by reputation or appearances, but by genuine love and kindness.
For the past year, CJ was working for Gulfstream assembling jets in Savannah, Georgia. July 30, 2023 began as a typical Sunday morning. After he had scrambled eggs and bacon for breakfast with Remington, while watching economics lectures, he spent some time working in the back yard with Auggie and then sat on the back porch with his daughter talking about life. Around 3 pm, CJ was called home into God's loving arms, where his spirit will live on forever in peace. Preceded in passing by his stepdad Thomas DeMars (2007) and his uncle Eric Drinkhouse (June 8, 2023), CJ is survived by: his mother Jane Drinkhouse-DeMars; his father Charles F. Fritz; his son Daniel Fritz; his daughter Holly Gehm and her husband Chris Gehm; his grandchildren Ava Stanley, August Gehm, Remington Gehm, and unborn baby boy who is yet to be named; his brother William Edward Fritz; his nephew Christopher J. Fritz; his stepsisters Tina DeMars and Amy DeMars-Akins; his aunt Kathryn Drinkhouse and Anna Lisa Johnson; his cousin Kathrine Johnson; his aunt Cindy Drinkhouse, and his uncle Jack Fritz. CJ was loved by many and is missed dearly by his family.
Family and friends will gather for a celebration of life at Faith Lutheran Church in Merritt Island, FL on Saturday, August 19 at 2:00 PM.
GUEST BOOK
We extend our heartfelt condolences to CJ's grieving family, particularly to his children and mother, Jane. May God provide them with solace and comfort during this difficult time.
- John Philip Lim, Cebu, Philippines
We extend our heartfelt condolences to CJ's, grieving Family.
- Catherine Y Lim, Lapu-lapu city, Cebu, Philippines
Holly, I'm so sorry for your loss. I know you and your dad were very close. May God bless you and grant you peace in this difficult time.
- Rhonda, Monroe , Ga
CJ was a coworker who had an extremely good work ethic.I wish that I could have seen him before he passed on. My condolences to the family and God bless you all!
- Glenn Charron, Titusville, Florida
Remember seeing CJ thru the years, usually working. Building his Uncles bridge, a big job, working with his son. Remember his mischievous smile when taking family photos. Grinning with his Mom.
- Sharon Burridge, Merritt Island, FlORIDA
Sincere condolences at this time, may God grant you all peace and His abiding love to comfort you.
- Sylvia Thomas, Rocket Ranch, RPSF KSC, Boca Raton, Florida
Holly, Jane and family Our heart is heavy on the loss of CJ. He was such a wonderful kind man. He will be missed by so many.
- Forrest and Pamela Johnson, Merritt Island, FL
Services under the direction of:
Fox & Weeks Funeral Directors, Hodgson Chapel
912-352-7200