We have been made aware that families being served by Fox & Weeks are being contacted by individuals requesting payment over the phone. Fox & Weeks will not contact a family requesting payment over the phone. Please contact the Savannah Police Department immediately if you are contacted and asked to make payment over the phone. Please contact Fox & Weeks if you have any questions.
Celebrating the life of
Carol DeLoache
September 22, 1944 - June 21, 2023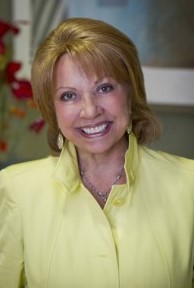 Carol Ann DeLoache, 78, passed away peacefully on June 21st in the company of a loved one. Born September 22, 1944 in Hastings Nebraska to Charles Russell DeLoache & Rosemary Berg DeLoache, Carol was raised in Savannah until her late teens. After completing a course in business studies, she moved to Atlanta. She began her career as a legal secretary with one of the leading law firms in Atlanta, where Joseph Llop of Llop & Long was a meaningful mentor to Carol. Through her employment there, she connected with many influential people who aided her professional career.
Carol enjoyed a long and successful career doing what she truly enjoyed. She is a lifetime member of the Atlanta Million Dollar Club and previous winner of the prestigious 'Phoenix Award', in recognition of her top performing year as a realtor. Her business acumen and charming personality made her a natural for the Atlanta real estate market.
Carol was a lifelong animal lover who took pride in completely spoiling her cats. Carol had a huge love for her family and a knack for making things beautiful. She found joy and relaxation through her artwork, as an impressively skilled painter. She was an avid gardener with a love for flowers, never turning away from the attention they needed. She enjoyed expressing her wonderful taste through decoration and fashion. Her perspective, wit, and caring touch will be missed by those that love her.
Carol is survived by a small, but close knit family in her brother Steven Russell DeLoache, and beloved Nephew, Cash Russell DeLoache. She also leaves behind first cousins Jim Womble & Harry DeLoache.
Carol's family would like to give a special thanks to the staff at Hospice Savannah for their compassionate care in her final days.
For those wishing to make a contribution in her honor, we ask that a donation be made in her name to the local Savannah animal shelter, or ASPCA. She would be happy for us to keep helping the animals.
A celebration of Carol's life will be held in Savannah on September 22nd at Fox & Weeks from 4:00 - 6:00 pm.
GUEST BOOK
Carol was such a beautiful person. We shared much of our lives together when we were younger. I somehow felt she would always be around to reach out to, and I am devastated that she is gone.
- Audrey (Bischof) Newman, Boca Raton, Florida
Services under the direction of:
Fox & Weeks Funeral Directors, Hodgson Chapel
912-352-7200
Celebration of Life

4:00 - 6:00 on Fri, September 22, 2023

Fox & Weeks Funeral Directors, Hodgson Chapel
7200 Hodgson Memorial Drive (map)


Savannah GA 31406

912-352-7200