We have been made aware that families being served by Fox & Weeks are being contacted by individuals requesting payment over the phone. Fox & Weeks will not contact a family requesting payment over the phone. Please contact the Savannah Police Department immediately if you are contacted and asked to make payment over the phone. Please contact Fox & Weeks if you have any questions.
Celebrating the life of
John Stacy
Passed away on July 02, 2023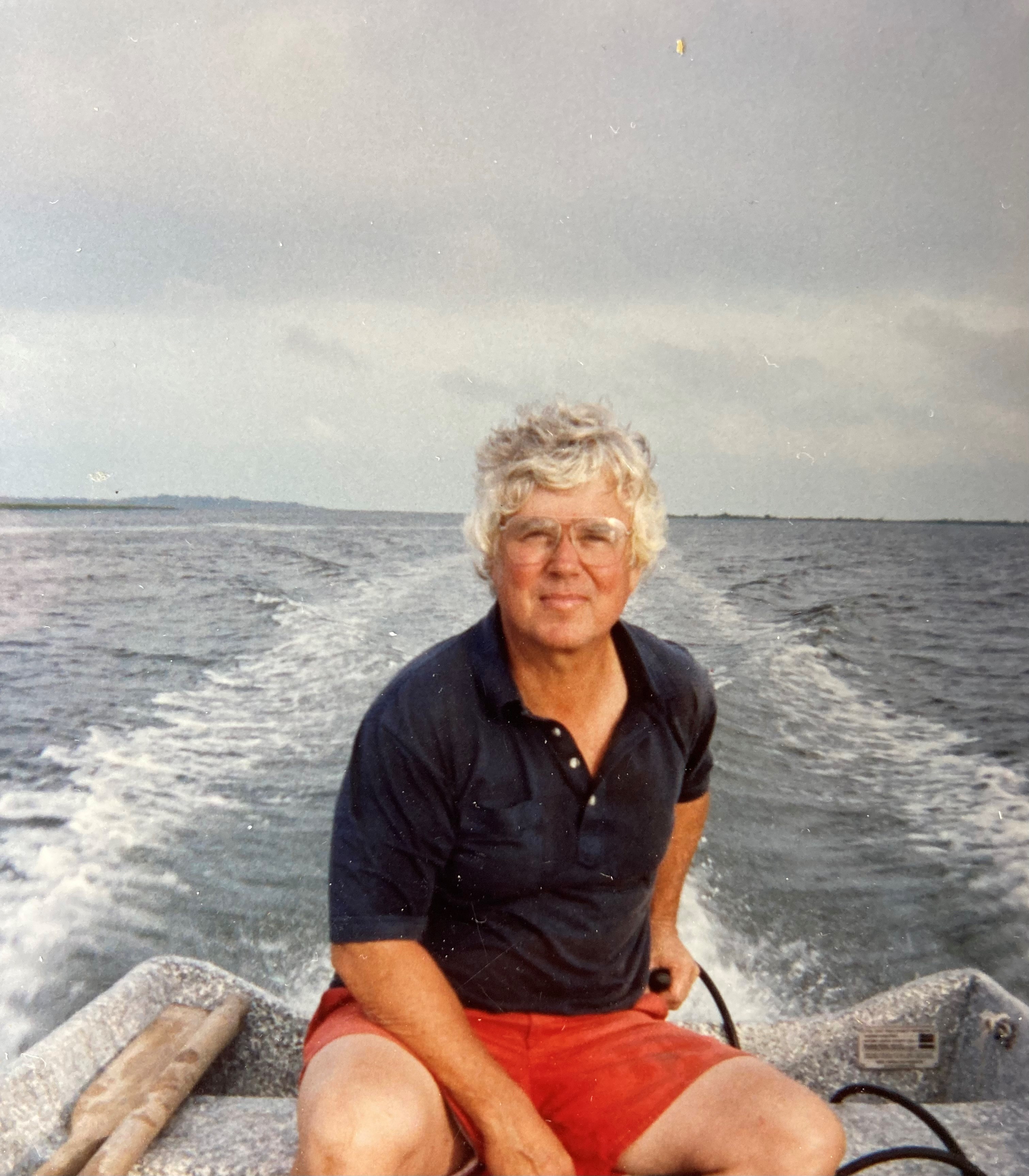 Hugh Thomas Pade Stacy died peacefully at 88, on July 2, 2023, while receiving short term care at The Oaks at Habersham. He was born July 3, 1934, in Los Angeles California, to Doris Pade Stacy and James Howard Stacy.
Hugh's journey began in Savannah, moving here in 1937. He attended The Thunderbolt School, Richard Arnold and graduated from Savannah High School in 1952. Filled with a sense of adventure, he hitchhiked his way to New York City and spent a couple of years working as a trainee in a large insurance firm, before answering the call to serve in the US Coast Guard. Assigned to Miami, he patrolled the seas, frequently venturing to Cuba, Puerto Rico and Savannah.
After being released with an honorable discharge from the Coast Guard, he met and married Jenny Parker. They lived in Atlanta while attending Georgia Tech and later moved to Athens until he graduated from the University of Georgia, with a degree in Bachelor of Business Administration in June 1960. Initially working in the insurance and banking industries, Hugh ultimately chose a traveling sales career, selling heavy equipment across the southeastern US. This allowed him the freedom to pursue the activities and lifestyle he loved.
Together with Jenny, Hugh embarked on countless adventures, exploring 45 countries and 5 continents including travels with the SATW group. They also enjoyed numerous trips within the United States, accompanied by friends and family, venturing to every state.
Hugh made friends easily and kept those friendships throughout his life. He was active in the Jaycees and enjoyed many sports, including the fun game of half rubber at Tybee Island, he played tennis for many years and logged hundreds of miles running marathons throughout the country, earning high rankings within his age group. With a love for golf, he spent countless hours playing alongside his golf buddies, frequently visiting different courses and afterward …the favorite 19th hole!
Hugh also enjoyed reading, savoring a good martini or two by the fireplace, burning palm fronds and engaging in lively conversations with his guests. He cherished the scenic marsh front views and loved going out in his boat exploring the creeks and islands.
He lived a great life and his memory will live on in all the beautiful pictures, through his family and remaining friends.
Hugh was predeceased by his wife of 65 years, Jenny Parker Stacy and his sister, Carolyn Stacy Martin.
He is survived by his daughter, Janet Stacy Whelan, her son Timothy Neville Whelan; his son Alan Parker Stacy and his daughter, Madeline Stacy Reinhardt, husband Jonna and children Archer, Brandt and Camille. He is also survived by his brother Jay Howard Stacy of NC, wife Linda, and several nieces and nephews.
Services under the direction of:
Fox & Weeks Funeral Directors, Hodgson Chapel
912-352-7200