We have been made aware that families being served by Fox & Weeks are being contacted by individuals requesting payment over the phone. Fox & Weeks will not contact a family requesting payment over the phone. Please contact the Savannah Police Department immediately if you are contacted and asked to make payment over the phone. Please contact Fox & Weeks if you have any questions.
Celebrating the life of
Eileen Lobel
Passed away on July 30, 2023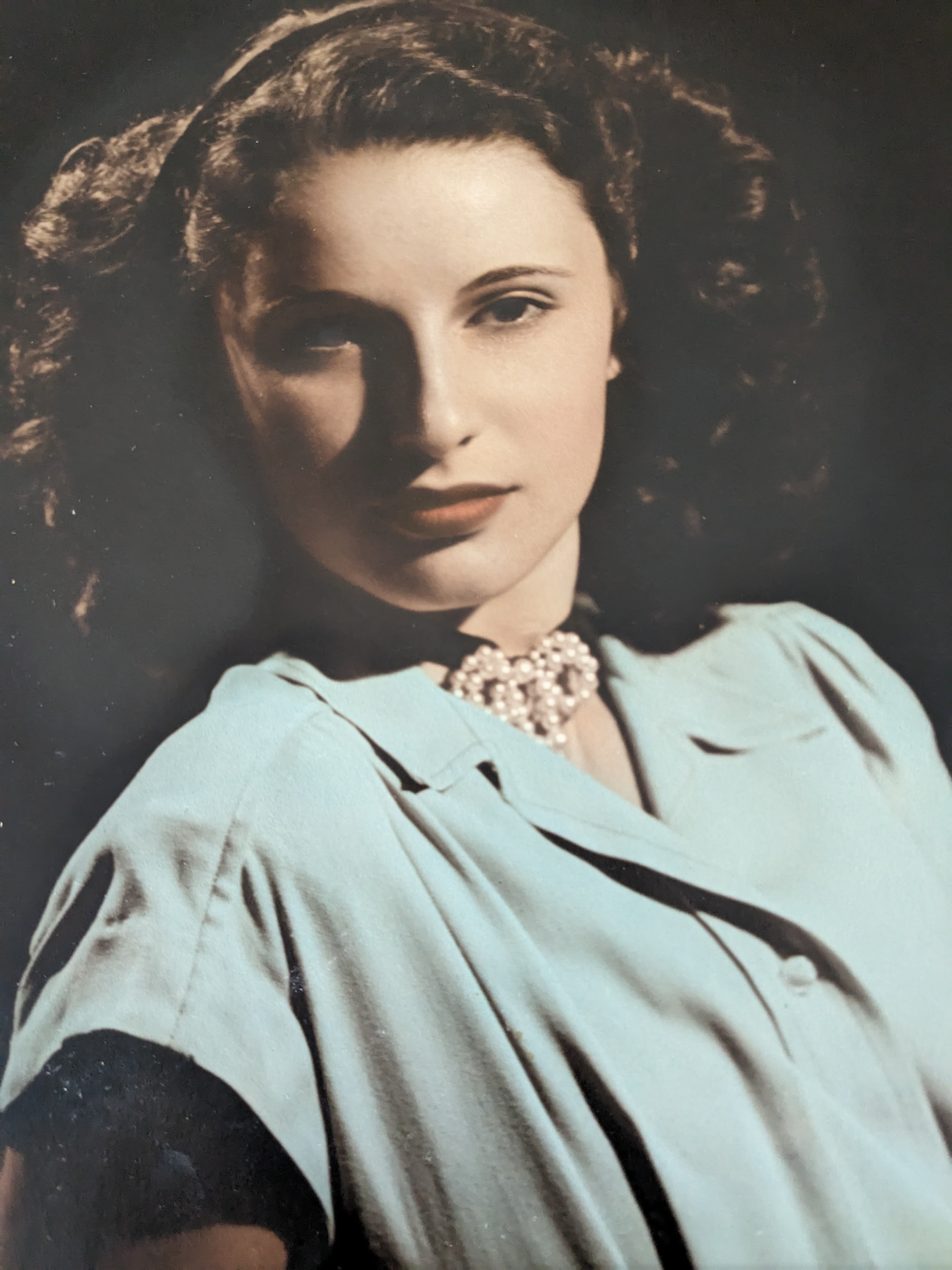 Eileen Lobel passed away July 30, 2023, at Oaks at Savannah, under the care of hospice. Eileen Luchow Lobel, born June 13, 1929, grew up in Brooklyn, NY. She met the love of her life, Hugh Lobel in Jr High School. They married, September 9, 1951. After having two children, they moved to White Plains, NY in 1956. In her White Plains years, Eileen served the community as President of the PTA, girl scout leader, real estate broker and business owner. In 1993, Eileen and Hugh moved to The Landings, in Savannah, GA. After the death of their son, David, Eileen started "Parties with a Purpose" organizing neighborhood parties to benefit the American Cancer Society. She was recognized by ACS Georgia for her contributions. Eileen was very active with Temple Mickve Israel serving as docent, and on the museum committee for many years. She was honored with the "Woman of Valor" award by the sisterhood of Mickve Israel in 2011.
She loved her family and was always so proud of their accomplishments. Even in her last days, she enjoyed looking at all the pictures of her great grandchildren. Eileen never met a dog she didn't love. She loved her three Shetland sheep dogs over the years, and adored her grand dog, Cobalt.
Eileen was predeceased by her husband, Hugh Lobel, and son David Lobel. She is survived by her daughter Meri Lobel Campbell (Walter), two grandchildren whom she adored: Somer Hackley (Steve) and Chet Campbell (Caroline Larson), and 4 great grandchildren: Connor Hackley, Eliza Campbell, Calvin Campbell and Miles Campbell, brother- in-law Mark Lobel and her many friends.
Graveside service will be Thursday 10:00 am at Bonaventure Cemetery. Donations in her memory may be to the Hospice of your choice, or to the Stephen D. Hollenberg Patient Assistance Fund, c/o Savannah Jewish Federation, 5111 Abercorn St Savannah, GA 31405.
GUEST BOOK
I am so very sorry to read this sad news. Eileen was one of the great ladies of Savannah (although from Brooklyn). She was always kind and understanding and patient. I know she will be missed by her family and friends. She had a sweet and knowing laugh and was so good-natured. She volunteered when she could and added her wisdom and thoughts in very helpful ways. Shalom Eileen.
- Arlene Belzer, Savannah, Georgia
I remember your mom as we were growing up in white plains; always dressed to the nines looking beautiful and what a handsome couple your parents made. Meeting up with you and your mom during our visit to Savannah with her being our private docent was very special. I know you will miss her, and will remember her with love and cherished memory. I will be thinking of you.
- Rose Z Aglieco, Jacksonville, FL
Ms Eileen was one of my treasured residents when she moved into Harmony. She was missed when she left there, and will be sorely missed now as well. I adored her spirit, and send love and light to her family.
- Jessica Schroyer, Savannah, GA
Meri, so sorry for your loss. As we both know: Ain't nobody like mama! She was a gem. I've enjoyed the books I got from her over the last years. God bless you. Sandy
- Sandra Shea Davis, Savannah, GA
Services under the direction of:
Fox & Weeks Funeral Directors, Hodgson Chapel
912-352-7200
Graveside Service

10:00 a.m. on Thu, August 03, 2023

Bonaventure Cemetery
330 Bonaventure Road (map)


Savannah GA 31404

912-651-6843