We have been made aware that families being served by Fox & Weeks are being contacted by individuals requesting payment over the phone. Fox & Weeks will not contact a family requesting payment over the phone. Please contact the Savannah Police Department immediately if you are contacted and asked to make payment over the phone. Please contact Fox & Weeks if you have any questions.
Celebrating the life of
Connie Yvonne Cleary
Passed away on July 19, 2023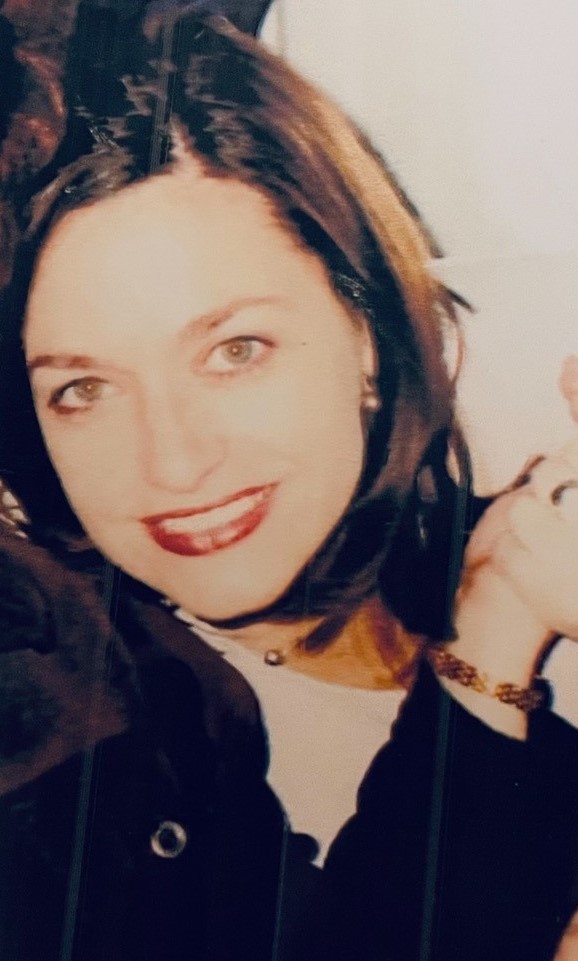 Connie Yvonne Cleary, 58, died peacefully on Wednesday, July 19, 2023.
Connie was born in Savannah, GA, the eldest daughter of Michael A. Cleary, Sr., and Cheryl Vause Cleary. She grew up in Marietta, GA. She worked as mortgage processor for many years.
In addition to her parents, Connie leaves behind two sisters, Karen Albanese (Scott Allen) and Tonya Loyd (Jay); a brother, Michael A. Cleary, Jr. (Brandy); nieces and nephews, Marisa Albanese, Ryan Loyd, Madison Loyd, and Dylan, Zachary, and Noah Cleary; several aunts, uncles, and cousins; and her beloved dog, Archie.
Connie was a loving daughter, sister, aunt, and friend. She had a passion for life, and will be dearly missed by all that knew her.
The family celebrated Connie's life privately after her passing.
Remembrances may be made in Connie's memory to St. Jude's Hospital or Shriner's Hospital for Kids.
GUEST BOOK
Love and Prayers! My Beautiful Friend/Sister will be Forever Loved and Missed
- Brandy Cleary, Bloomingdale, Georgia

A candle has been lit!
Words cannot express how sorry we are for your loss. Sending prayers and love to you all. Love, Joanne & Todd Ash
- Joanne Ash, Kennesaw, Georgia
I'm so sorry. My heart is broken. Heaven gained a beautiful angel. I love you my sweet friends!!
- Shannon Price i, Dallas, GA
My heartfelt condolences on the passing of Connie. I never had the pleasure of meeting Connie in person yet I felt I knew her. I was lucky enough to hear Karen tell the most loving stories about her and Connie "back in the day". She sounded like a beautiful soul and I know she will be sorely missed.
- Stacy White, Evergreen , Colorado
Praying for Peace and Comfort at this time for all of us who were touch by her life. We will miss you, Connie. Your beautiful smile and laugh will always be remembered.
- Tamra, Statesboro , GA
I just wanted you to know how very sorry I am for Connie's loss. She was always so beautiful, not only on the outside but I'm told on the inside too! Praying for comfort and peace for all. Love and hugs to everyone❤
- Robyn Hernandez, Newnan, Ga.
Mike, Cheryl, and family, I am deeply sorry to hear about your daughter, Connie! My thoughts and prayers go out to each one of you, as you face this difficult time. I pray, that in the days ahead, God will give you strength, and comfort your broken hearts!
- Brenda Anderson Sutton, Savh, GA
I am so sorry for your heartbreaking loss. Please know you and the family are in my prayers as you face the days ahead. I know you will miss your beautiful daughter even as you continue to celebrate her life with precious memories.
- Anne Owens Beck, Inman, SC
Karen, so incredibly sad to hear and sorry for your family to suffer such a loss. Hold your memories close and may Connie RIP. Hugs
- Jackie Kidd, Kennesaw, GA
Words cannot describe my surprise to hear of Connie's passing. My heart goes out to Connie and the extended family.
- Blake Thomas Jr and Family, Smyrna, GA

A candle has been lit!
- Nancy Wingard, Lexington, SC
Rest in peace Connie ! We love you ! Prayers to my Karen as well as Cheryl and Mike …. You will always be loved …
- Scott Allen , Augusta , GA
You were my very first friend in this world! We have so many childhood and adult memories. I will miss you and love you forever my sweet sister !
- Karen Albanese , Augusta, Georgia
Services under the direction of:
Fox & Weeks Funeral Directors, Hodgson Chapel
912-352-7200