We have been made aware that families being served by Fox & Weeks are being contacted by individuals requesting payment over the phone. Fox & Weeks will not contact a family requesting payment over the phone. Please contact the Savannah Police Department immediately if you are contacted and asked to make payment over the phone. Please contact Fox & Weeks if you have any questions.
Celebrating the life of
Susan Gay Stephens Foley
November 07, 1948 - July 21, 2023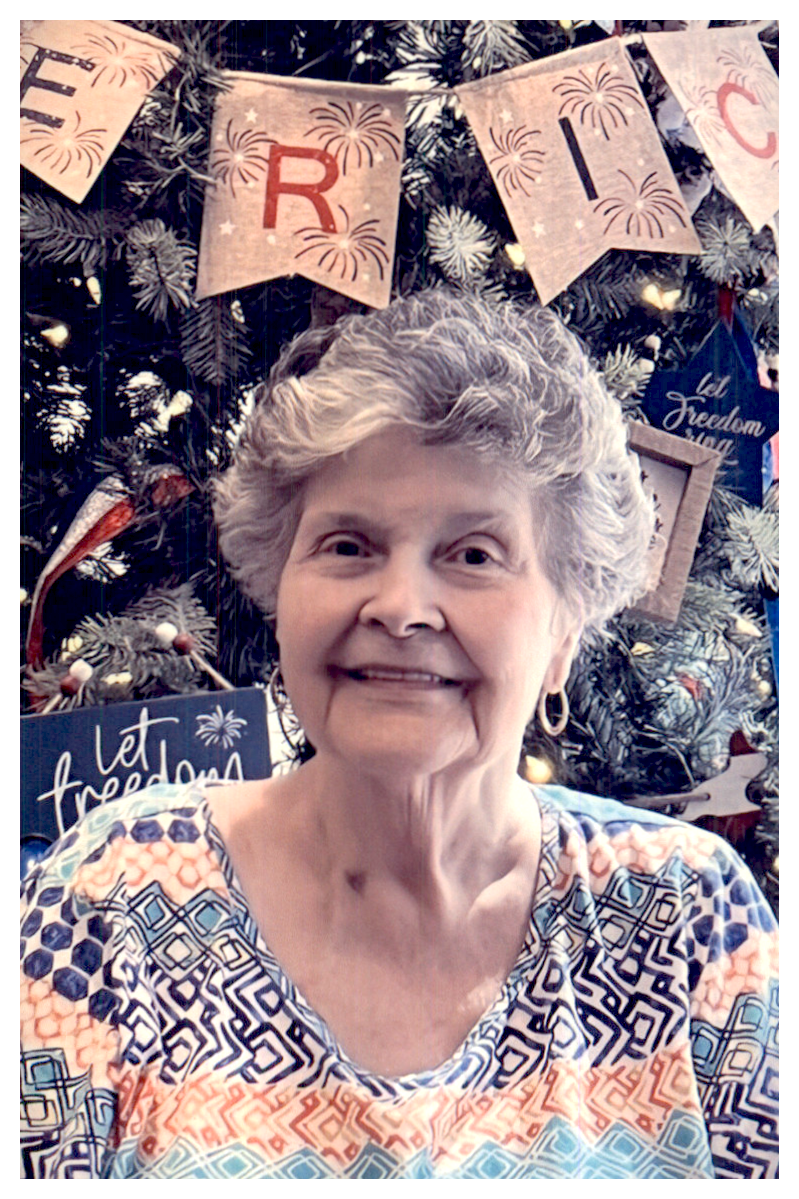 Susan Gay Stephens Foley, 74, died peacefully in her home on Friday, July 21, 2023, surrounded by her friends and family. Susie was also affectionately known as Mom and Nanna by her family. Susie was born in Savannah on November 7, 1948, to parents William Henry Stephens and Pearl Olliff. She grew up in Twin City, Georgia before moving to Savannah for most of her adult life. She retired from Savannah Electric after working for many years.
Susan is survived by her husband, George Foley; children, Jeffry Carter, Mitch Foley, and Dawn Foley-Nix; grandchildren, Carter, Ryan, and Caden; and sister Julia Missroon.
Visitation will be held from 11:00am to 12:00pm on Saturday, July 29, 2023, at Fox & Weeks Funeral Directors, Hodgson Chapel. Memorial Service will follow at 12:00pm.
In lieu of flowers, the family requests donations be sent to the Humane Society, in remembrance of Susan's love of animals.
GUEST BOOK
So very sorry to hear about Susie's passing. She was a wonderful person, and will be greatly missed. With sincere sympathy, Becky Lacy (former co-worker)
- Becky Lacy, Savannah, Ga
I am so sad to hear of Susie's passing! I enjoyed working with Susie for many years at Savannah Electric!! She was kind and caring and had a big heart! Loved her animals!!! She will be missed by many! Much love and many prayers to the family! ❤️
- Andrea Wilson, Savannah, GA
I am sadden to hear about Susie's passing. My little brother and her grandson started Cub scouts together and also school. My grandmother and her were doing the same things raising their grandsons. They said their goal was to get them boys grown and they did just that. My grandmother also passed away week as well. Heaven is getting two of the rares roses that walk this planet. My thoughts and prayers are with your family.
- Ard family, Savannah , Ga
I was saddened to learn of Susie's passing. She was a special lady and will be greatly missed by all who knew and loved her.
- Gail Brown , Savannah , Georgia
My Sympathy goes to George and family. She was a beautiful lady! God be with her.
- Marilyn Hernandez , Sav, G

A candle has been lit!
So sorry for your loss. Very kind memories of Susie growing up.
- ann rockefeller, North Augusta , Sc
I was saddened to see where Mrs. Foley died. Gazing at the objects on her desk and her down to earth smile made paying my SEPCO a little less painful. My condolences to the family.
- Harvey Rosenzweig, Savannah, GA
I am so sorry to hear about Suzie's passing. I met Suzie on a few of the Marine Corps League Detachment's events, Marine Corps Birthday Breakfast at the Pancake House, and at our Thanksgiving and Christmas parties. Suzie was so fun to talk to. She always had a smile and nice things to say about everyone. She will be missed. George, you have the support of the entire detachment, if you need anything, please reach out.
- Edward Gizara, Savannah, GA
To the family of Susie Foley. God saw the road was getting rough. The hill was hard to climb. He gently closed those loving eyes and whispered peace be thine. Servant of God. Your job was well done. The battle is fought. The victory is won. May God continue to strengthen you all. It was a pleasure working with Susie at Savannah Electric and Power Company.
- Jackie Alvin Daise, Savannah, GA
My heart goes out to Susie's family. She was loved so much by so many people. All the lives that she touched through friendship and co-workers will miss her greatly. She was a unique spirit that we were privileged to know & love.
- Caro Finch Barrett, Savannah, GA
One of the most caring, loving and genuine persons I've ever met- that was Susie! Always the same and you always made me smile when I was in your presence! I was shocked and saddened to hear of your passing! Your memory will always remain in my heart! Thoughts and prayers for Mr. George or " Mr. Myabi" as I called him and the rest of the family!
- Josie Lott, Savannah , GA
Julia, I was so sorry to read of Susan's passing. Please know that my thoughts and prayers are with you and her family. Think of you often.
- Jane Rountree faulk, Vidalia , Ga
George and family. I am so sorry for your loss. Susie was truly one of the bright spirits at Savannah Electric. Her wonderful smile and sweet self made everyone's day brighter. She lit up a room when she walked in. God bless!!
- Chris Morris, Milledgeville, GA
She will be missed. She was so great and caring. Always treated me as one of her own.
- Tonja R Linton, Savannah, GA
Susie was a beautiful person with a heart of gold. I will always remember her funny sayings and smile. She never met a stranger and would treat everyone she met like family. I so enjoyed the years we worked together at Savannah Electric. I always considered her to be a very close and dear friend. My prayers are with her family now and in the weeks, months ahead. I pray Philippians 4:7 "And the peace of God, which surpasses all understanding, will guard your hearts and your minds in Christ Jesus". I love you and miss you my dear friend. -Until we meet again, Liz
- -Liz and Shawn Padgett, Midway, GA
Services under the direction of:
Fox & Weeks Funeral Directors, Hodgson Chapel
912-352-7200