We have been made aware that families being served by Fox & Weeks are being contacted by individuals requesting payment over the phone. Fox & Weeks will not contact a family requesting payment over the phone. Please contact the Savannah Police Department immediately if you are contacted and asked to make payment over the phone. Please contact Fox & Weeks if you have any questions.
Celebrating the life of
Benjamin Collins
Passed away on July 22, 2023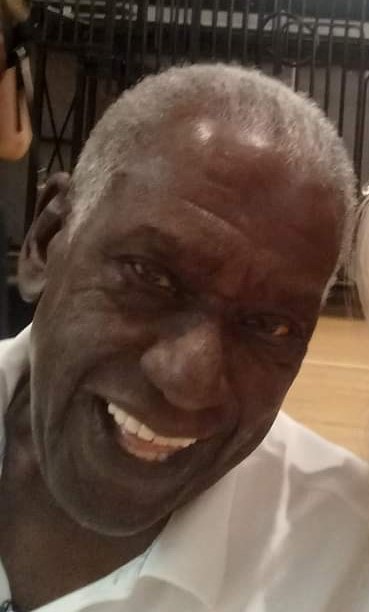 Benjamin Collins, 77, passed away Saturday, July 22, 2023 at St. Joseph's Hospital. He was born March 7, 1946 to the late Benjamin Grant and Marie Banks. Mr. Collins worked for the I.L.A. 1414 for over 20 years, and was a member of Bull Street Baptist Church.
He is survived by his wonderful wife, who loved him very much, Janet C. Collins, four daughters, Denise, Natasha, Ivory, and Gina, one son, Nick, two sisters, Margaret, Brenda, one brother, Gibb, and several grandchildren, nieces, and nephews.
The Funeral Service will be 11:00 a.m., Wednesday, July 26, 2023 at Fox & Weeks, Hodgson Chapel with the Rev. Calvin Fowler officiating. Burial will be in Greenwich Cemetery.
Remembrances may be made to Bull Street Baptist Church.
GUEST BOOK
My condolences to the Collins family. When I finished high school and went to work on the RiverFront Ben would always carry me in his gang. He taught me the work.
- Tony Riley, Savannah, GA
Ben I hope to be with you in heaven soon
- Nick Boomgaarden, Rincon , Ga

A candle has been lit!
Attended Sophronia M Tompkins High School with Ben, where we played football later worked together for ILA 1414. Take your rest, Ben. Michael Grant
- Frederick Grant, Savannah, GA
Collins Family, Psalm 123:1 - "I lift up eyes to you, to you whose throne is in heaven." My condolences I've known Ben for years, he and I were in the Cosmetic business for a while.
- Edna M Beaufort, SAVANNAH, GA
Services under the direction of:
Fox & Weeks Funeral Directors, Hodgson Chapel
912-352-7200