We have been made aware that families being served by Fox & Weeks are being contacted by individuals requesting payment over the phone. Fox & Weeks will not contact a family requesting payment over the phone. Please contact the Savannah Police Department immediately if you are contacted and asked to make payment over the phone. Please contact Fox & Weeks if you have any questions.
Celebrating the life of
Thomas Clouse Madison, Sr.
April 19, 1929 - July 20, 2023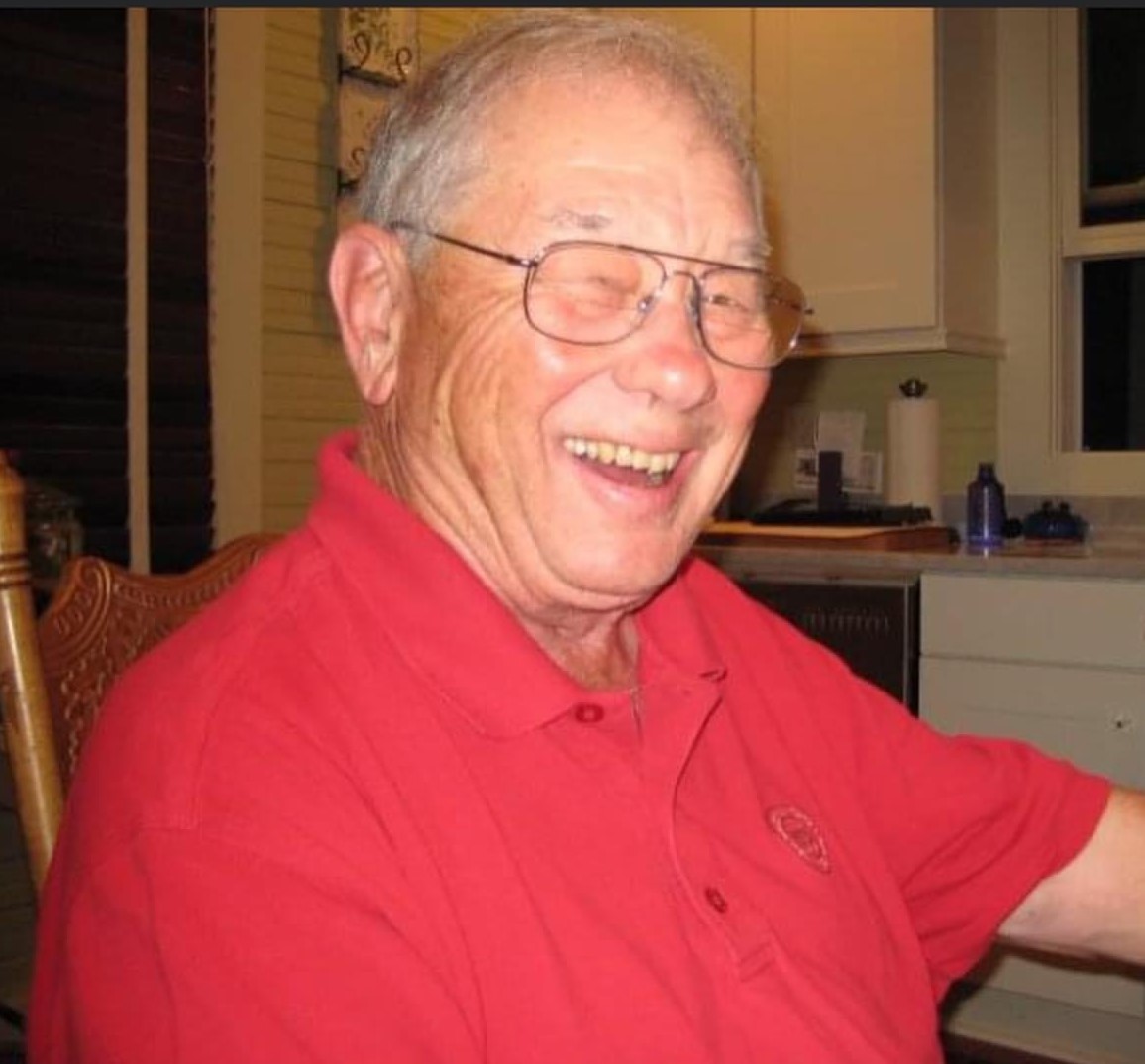 Thomas C. Madison died peacefully July 20, 2023 at Summer Breeze Senior Living. He was born in Savannah on April 19, 1929, attended the Waters Avenue School, and was a 1947 graduate of Benedictine Military School. He served during the Korean Conflict in 1952 and 1953, and as he said many times, successfully kept the North Koreans out of Tennessee. His working career began at the Central of Georgia Railroad as a fireman on steam engines, which he remembered fondly, though it was hard work. After several years, he was able to qualify as an Engineer. During that time, he married Joan Cartwright, beginning 59 years of marriage. The family moved to Macon to accommodate the route he ran, but an accidental crash with the Nancy Hanks passenger train, an incident he insisted many times was not his fault, caused him to change careers. He found his way into the insurance business, and the family moved back to Savannah where he was named General Agent for the New England Mutual Life Insurance Company. He was a long-time member of St James Catholic Church, faithfully attending daily Mass there until his move to Summer Breeze.
Mr. Madison was preceded in death by his wife Joan, his parents, Percy and Margaret Madison, his brother, William Madison, and his sister, Margaret Hatch. He is survived by his sister, Doris Caughran, his sister-in-law, Anne Madison, his children, Thomas Jr (Jane), Theresa, Lawrence (Andrea), David, William (Stephen), Mary Seginack (Robert), Natalie Loftin, and Paul, as well as 12 grandchildren, and 12 great-grandchildren.
The family wishes to thank the caregivers at Summer Breeze and with Home Instead, who were so kind and helpful to our father in his last days.
Visitation will be at St Peter the Apostle Catholic Church from 4 until 6 PM on Friday, July 28, with a rosary service at 6 PM. The Mass of Christian Burial will be held there on Saturday, July 29 at 10 AM, followed by burial at the Catholic Cemetery.
Remembrances may be made in his honor to Benedictine Military School or St Peter the Apostle School Fund.
GUEST BOOK
I was a part-time caregiver with Mr. Madison. We would talk about his growing up, his boxing, hoe he met his beautiful wife and how she made him wait 8 years before she would marry him. He and I share insurance stories about the business and what we learned by helping people. His live for his children and so much more. I will miss him, I know he's glad to be home.
- Ragan - Cox, Ridgeland , SC
Requiescat In Pace
- Thomas Murphy, Savannah, Ga
Sending y'all hugs and light. He and your mom are no doubt strolling through Heaven giving out treats to angel dogs.
- The Hance Family , Charleston, SC
I am again saddened to read of the death of another close Friend, T. Mad, and extend sincere condolences to His entire Family at this most difficult of times. Although we were separated for a long while by time and distance, I was most happy to enjoy the company of both Doc O'Connor and Tommy playing the course at the SGC during many visits Home over the years. He will be missed for a long while, but I know you are comforted in the sure and certain belief that T. Mad has passed through Death to eternal life with our Blessed Lord, and Mary Immaculate.With Love, Jack
- Jack Daniels, Tybee Island, GA
Prayers for and blessings upon the Madison family for your loss of one never to be forgotten GIANT of a man.
- Chris Steinmetz, Savannah, GA
Tom, Jane and family, I am saddened to hear about your family's loss of Tom's dad. I will be thinking of you as you go through this difficult time. Barbara Murphy
- Barbara Murphy, Savannah, Georgia
Tommy was a class act during the almost fifty years I knew him in the life insurance industry. He had a naturally positive demeanor and was genuinely interested in the clients he cherished and the industry he represented. God speed!
- Bob Merchen, Savannah, Ga
Will: so very sorry for your loss . God bless you and your family.
- Debbie Porterfield, Savannah , Ga
Terry and family, may you find comfort and peace in this difficult time. May he rest peacefully in the arms of Jesus. Sincerely, Anita Morgan
- Anita Morgan , Savannah , Ga.
What a great guy! He had such a strong faith and didn't like missing daily Mass at St. James. We often talked about the railroad, where my Dad worked, seeking those names we both knew. He enjoyed reminiscing, always wore a smile and had a great sense of humor. May he rest in peace with Almighty God. Joanne
- Joanne M Jenkins, Savannah, GA

A candle has been lit!
I knew Mr. Madison as the parent of a good friend, an employer, a client, and a friend. He was a fine man in every way. I learned a lot from him as a person, a salesman and a manager. He was good-natured and the picture that accompanies this obituary is a perfect depiction - always a smile and a magnificent laugh. May he rest in peace.
- MIKE OVERSTREET, MARIETTA, GA
Tommy was a great guy. I met him in Macon Ga. We played tennis. I was with New England Life. When the Savannah General Agency open I told Tommy and recommended him to New England. Thereafter Paula and I enjoyed seeing Joan and Tommy at meetings, especially the banquets. I will miss his occasional phone calls. David Bonner
- David Bonner, Hendersonville, NC
Services under the direction of:
Fox & Weeks Funeral Directors, Hodgson Chapel
912-352-7200