We have been made aware that families being served by Fox & Weeks are being contacted by individuals requesting payment over the phone. Fox & Weeks will not contact a family requesting payment over the phone. Please contact the Savannah Police Department immediately if you are contacted and asked to make payment over the phone. Please contact Fox & Weeks if you have any questions.
Celebrating the life of
Pryor H. Robertson
May 16, 1940 - June 22, 2023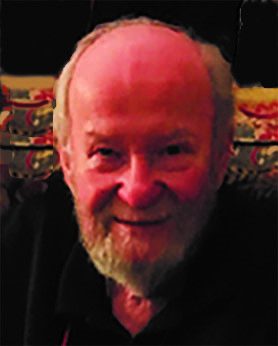 Pryor H. Robertson died peacefully in his home on June 22, 2023 with his wife Helga by his side.

Education
Pryor was born in Glens Falls, New York. His family moved shortly thereafter to Mendham, New Jersey. He attended Dickenson College, then transferred to and graduated from Pennsylvania Military College (PMC). Although he was a life-long learner and took a great interest in many subjects, his formal education included a Master's Degree in International Relations and Economics from The University of Southern California (USC) and the U.S Army Command & General Staff College.

Career/Military Service
After graduating from PMC, Pryor continued his army training at Fort Sam Huston in Texas, and was deployed to Karlsruhe, Germany, where he met and married Helga Ziehm/now Robertson. His service completed in Germany, Pryor returned stateside with Helga and daughter Conni, and joined the private workforce at Liberty Mutual Insurance Company. His employment was interrupted by being deployed to Vietnam, where he earned the Army Commendation Medal and Bronze Star. He resumed employment with Liberty Mutual upon his return, and was transferred to Charlotte, North Carolina. His insurance and brokerage career spanned employment with AIG in Miami, Florida and Frankfurt, Germany, and concluded as VP & Manager for Florida and Latin America of brokerage services with Seabury & Smith (a Marsh & McLennan company). He retired from military service in 1990, after serving at West Point as a reserve officer with the rank of Lieutenant Colonel.

Hobbies & Interests
Pryor was an avid sports enthusiast and fan of the Pittsburgh Steelers. His hobbies included tennis, bike riding, working out, shooting his assortment of guns, and spending time with his friends and family.

Family
Pryor is survived by his wife, Helga, his daughter Conni and her family, and his brother Dale and his extended family. He is predeceased by his mother E. LaRoux Robertson and his dad, Roy Robertson and his nephew, Bruce Robertson.

Funeral Information
Pryor will be interred in Arlington national cemetery. His funeral will be a private ceremony.
GUEST BOOK
We have lost a generous spirit. Pryor never failed to encourage young people who he encountered with gentle and thoughtful advice. He was, to me, a great friend who can never be replaced.
- Mike Helgesen, Savannah, Ga
I did not know Pryor long enough. His studied observations and infectious grin always ensured a positive and enlightening time. An accomplished man. Rest in peace my friend.
- Dennis Heath, Savannah, Georgia
Pryor was a wonderful friend and an amazing man. What I will remember most is the way his eyes would light up each time the love of his life, Helga, would enter the room. Peace be with you my friend.
- Carolyn Szlasa, Savannah, GA
Helga and Pryor had a wonderful partnership and many friendships They lived life to the fullest My deepest sympathies to Helga and Conni Pat Coulson Savannah,Ga
- Pat Coulson , Savannah , Georgia
In a world desperately needing a few good men. One was lost in Pryor's passing.His insight and guidance will be missed by many. I'll miss him…. daily
- Rick Armstrong , Savannah, Ga
Knowing Pryor was a privilege that both of us value; memories of his knowledge, intellect, recall, and joy will always live in our hearts! Peace, Dear Friend.
- Paige Word, Stone Mountain, GA
Pryor will be greatly missed. Our time together in Brevard grew into a dear friendship and soul mate. Vicky and I will miss him. May he rest in peace. Home see us Helga.
- Jack Bolick, PISGAH FOREST, NC
Pryor was someone you could talk to for hours. He was brilliant, but also a good listener and a fabulous person. It has been a privilege to be a friend of his, as well as Helga. We have had such good times together. He will be in our hearts forever
- Linda Cecil, Gulfport, FL
Dear Helga and Family, our thoughts and prayers are with you at this difficult time. Ray and Maureen
- Ray and Maureen Treat, SAVANNAH, GA
This was such a sad passing. Pryor and Helga have been such generous and interesting neighbors. Pryor was such an avid reader, which made his conversations so interesting and enlightening. I enjoyed many books recommended by him and always enjoyed sitting next to him during our visits and learning fascinating facts and concepts from his experiences. I am proud to have been his friend and am enriched by our friendship.
- Roy Samras, Savannah, GA
I can't recall ever having met anyone like Pryor. He was a consummate analytical gentleman. The best kind of individual that you would want to be associated with. There is now a solemn void in the world as we know it. Our thoughts and prayers are with Helga and Conni. Wayne and May Disher
- Wayne Disher, Sanannah, Ga
Services under the direction of:
Fox & Weeks Funeral Directors, Hodgson Chapel
912-352-7200
Private graveside for family and friends