We have been made aware that families being served by Fox & Weeks are being contacted by individuals requesting payment over the phone. Fox & Weeks will not contact a family requesting payment over the phone. Please contact the Savannah Police Department immediately if you are contacted and asked to make payment over the phone. Please contact Fox & Weeks if you have any questions.
Celebrating the life of
Robert "Bob" Mason Langston
February 22, 1955 - July 17, 2023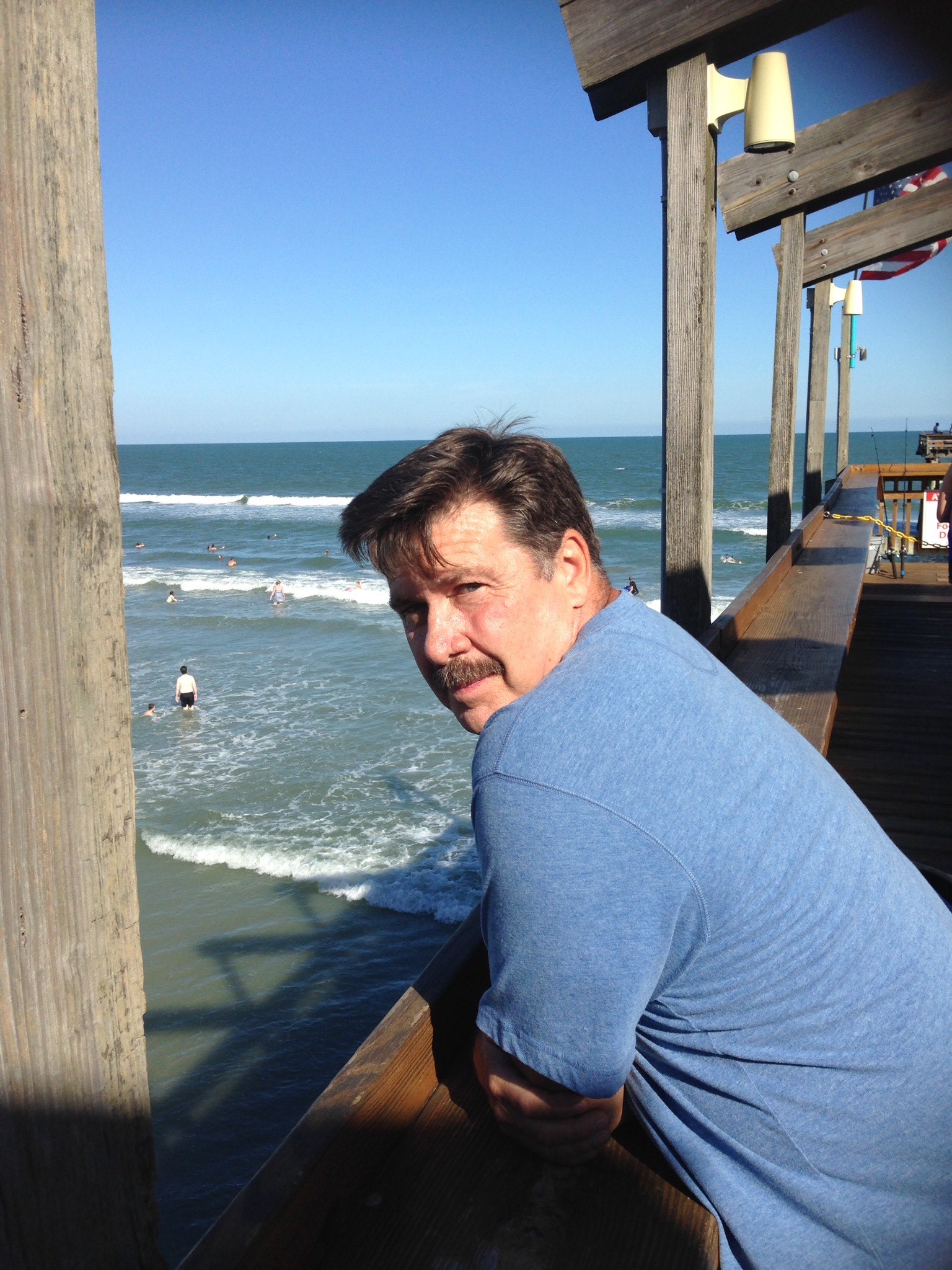 Passed away suddenly at his residence on July 17, 2023, Robert (Bob) M. Langston, 68, of Savannah, GA.
Bob or Bobby, as he was affectionately called by those who loved him, was born at Langley AFB in Virginia to Margaret (Quigley) & Master Sergeant Mason Lee Langston (dec. 1969).
He grew up in the area of Crest Hill in Savannah until he moved to Houston, Texas where he would be joined by the love of his life, Sondra (Sandy) Allen and they were married there shortly after. Having spent 20 years in Texas, Bob & Sandy moved back to Georgia where they owned Langston Insurance and Real Estate in Darien and spent 20 years there before Bob retired and they moved back to Savannah.
Bob is survived by his wife of almost 38 years, Sandy and his mother, Marge Langston of Savannah. Left with an abundance of wonderful memories that will be cherished forever are his brother, Perry (Karen) Langston and sisters Frances Pelli (Terry, deceased) and Debbie, all of Savannah. Bobby was dearly loved and will be missed by his extended family and friends in several states, as well as his Canadian family and friends in Newfoundland. He is predeceased by his parents in law, Albert Allan (2008) and Dorothy Allan (2023) and his brothers in law, Jimmy and Ronnie Allen (dec. 1979).
Bobby was the kindest, sweetest man you could ever meet – a true gentleman! If you ever had the privilege of being in his company, you will remember his wonderful sense of humor, a trait inherited from his dear mom. He was a hard worker and could put his hand to almost anything. He loved carpentry and if you needed something done, he was the first to raise his hand to say "I'll help." Even though he was retired he wanted to be kept busy and formed his own company, Handyman House Calls. He was an avid fisherman and in his spare time could be found in the river across from his mom's house trying to catch that evening's dinner. Sometimes we went to bed hungry! He loved to cook on the grill and did the best shrimp on a stick.
Cremation has taken place and a private memorial service will be held at a later date. In lieu of flowers, donations in his memory may be made to Wounded Warrior.
Condolences to the family may be made by visiting Fox & Weeks Funeral Home (foxandweeks.com)
GUEST BOOK
To my sweet sister my prayers are with you bobby could make you laugh at anytime I knew y'all were meant for each other along time ago love you sandy To ms.langston Frannie perry and Debbie I really don't remember a time y'all weren't in our lives my prayers are with y'all and Ms.langston love you all
- Sabrina , Richmond Hill, GA
Sandy and Bob were placed in my life at a very difficult time and we became really close friends while living across the the street from each other in Darien, Ga.. As a matter of fact ~ I purchased my cottage from Bob and Sandy. Both Bob and Sandy will forever hold a special place in my heart. I will never forget our pizza nights, Bob's smile and his love for people he really cared about. He was a gentle soul and will truly be missed.
- Minet Glenn, Darien, Ga.
I was very sad to hear about my friends passing. When we were young me and bobby worked together many years and had nothing but fun memories and laughs together. The last time I spoke to him, he was living in Texas. I regret losing contact with Bobby and not meeting his family but from the very bottom of my heart I send my deepest condolences. - Michael D Watson
- Michel D Watson , Calhoun , Louisiana
We met Bobby as tweens here in N.L., a great summer it was too. My sympathies to the Family, Bobby was well liked & kept with treasured memories in our hearts.. RIP Bobby until we meet up again.
- Phyllis Butler @ Family, St. John's, Newfoundland
My heart is broken. Bobby was such a lovable person. I have known him for a little over a year. He was so helpful with his mother. He went above and beyond. He had one of the best loving marriages I have ever known. My heart goes out to his wife, Sandy and all his family. They have truly made me feel like family. I feel like I have lost a brother. May all your memories keep him alive forever. All my Love, Debbie (Too) Yanner Marge's Caregiver
- Deborah C Yanner, Savannah, Georgia
I'd only known Bob for a year and half. We were next door neighbors. But it didn't take long to figure out what a great person he was. His wife Sandy is just the kindest person you could meet. We worked together on a yard project and over the spring months this year got to know each other better. He was a big help to me in a time of need. I will be forever grateful. He will be missed!
- Terry, Savannah, Ga.
Bob & Sandy were the best of the "bestest" business neighbors in Darien, Ga, on Hwy. 251. Our thoughts & prayers will be with you, Sandy & Marge.
- Doc & Donna Blackburn, Darien, GA
Sandy Myself as well as Darlene are very sorry for your loss of a great man. He will be missed.
- Melvin Amerson, Darien, GA
Bob was a great man. We've known Bob for many years. We bought our property with the help of his guidance and love. He was a wonderfully charismatic man. Very caring and supportive. Until we meet again Bob, Love ya!!!
- Steve Horton (Brenda), Townsend, Georgia
Services under the direction of:
Fox & Weeks Funeral Directors, Hodgson Chapel
912-352-7200