We have been made aware that families being served by Fox & Weeks are being contacted by individuals requesting payment over the phone. Fox & Weeks will not contact a family requesting payment over the phone. Please contact the Savannah Police Department immediately if you are contacted and asked to make payment over the phone. Please contact Fox & Weeks if you have any questions.
Celebrating the life of
William Edward Johnson Sr.
November 25, 1939 - July 14, 2023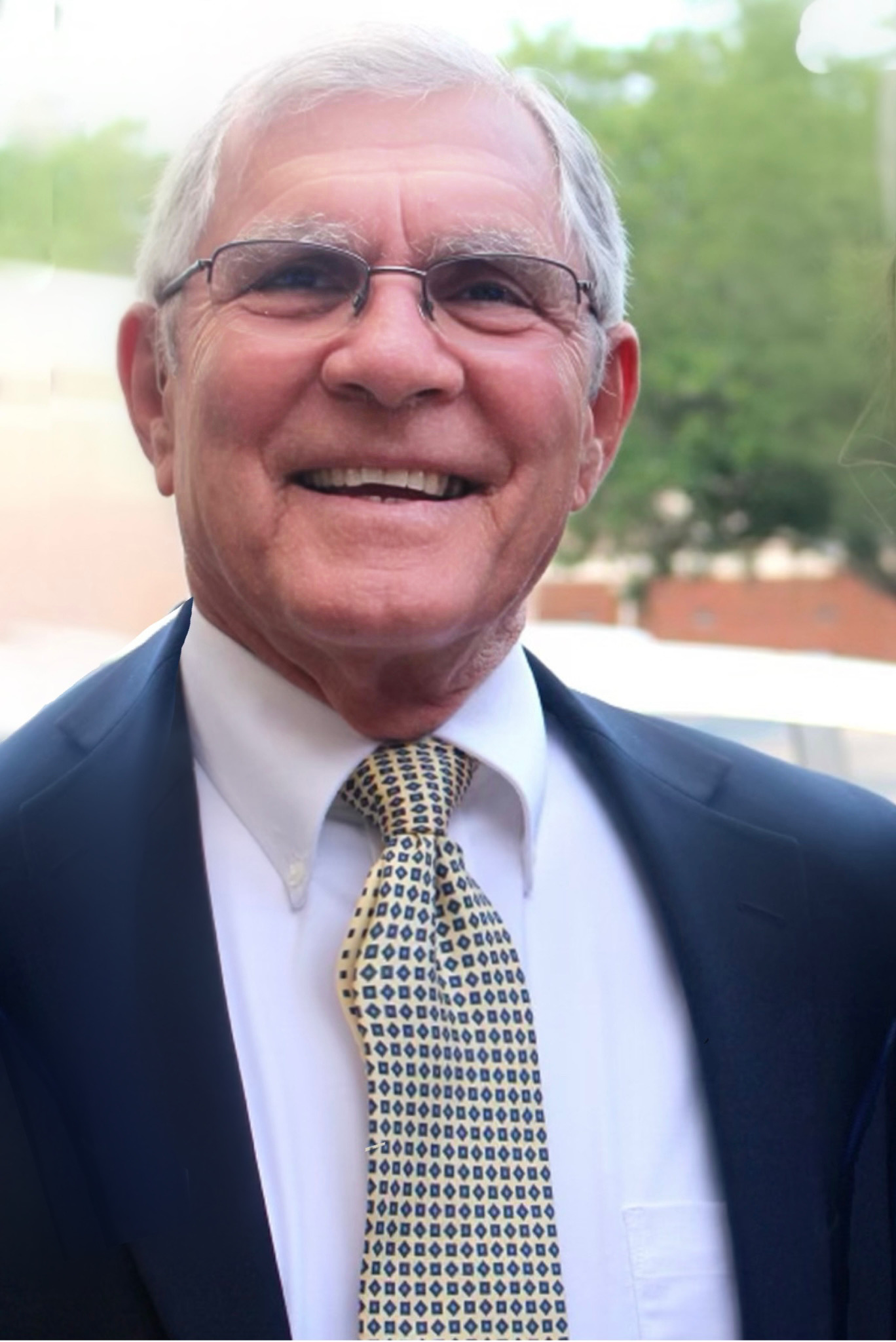 William Edward "Eddie" Johnson, Sr., 83, of Savannah, GA, passed away peacefully on July 14th, surrounded by family.
Eddie was born on November 25th, 1939 in Savannah, GA and continued his younger years in the area, where he attended Savannah High School. He had a celebrated career with Allstate Insurance and retired after 30 years of service. After retiring, Eddie continued to work in security at Chatham County Courthouse as a Blue Coat. He also served in the Armored Division Artillery as a Reserve for the Army National Guard of Georgia.
He married his wife Toni (Durante) Johnson in 1963, going on to have two children, Cindy and Eddie Jr. Eddie had a love for hunting, fishing, spending time with his family and volunteering with First Baptist Church of the Islands, where he served as a deacon for many years and was very involved in the Walk to Emmaus Ministry. Some of his fondest memories included his missionary work in the Philippines and his greatest joy in life was taking his granddaughters to Family Camp every summer.
Eddie is preceded in death by his mother & step-father, Nell & Antonio DiDonatis, Father & step-mother, Phillip Johnson & Francis Barker, brother, Tommy Johnson, and his son, Eddie Johnson Jr.. He is survived by his wife, Toni Johnson; his brother, Freddie Johnson; his daughter & son-in-law, Cindy (Johnson) Hawk & Wes Hawk; his daughter-in-law, Stephanie (Nichols) Johnson; his 4 granddaughters - Olivia Moore (Matt), Abigail Johnson, Caroline Hutto (Patterson), and Lindsey Hawk, as well as nieces, nephews and extended family.
A celebration of life will be held on Thursday, July 20th, 2023 at First Baptist Church of the Islands. Visitation will begin at 10:00am with services following at 12:00pm. Burial will follow at Bonaventure Cemetery. Pallbearers will be Wes Hawk, Matt Moore, Patterson Hutto, Bryce Clark & Scott Malcolm.
If you would like to make a donation in Eddie's memory, the family suggests you consider Hospice Savannah or First Baptist Church of the Islands
Link for Hospice Savannah Donations: https://www.hospicesavannah.org/give/
Link for FBCI Donations: https://pushpay.com/g/fbcislands?src=hpp&r=monthly
GUEST BOOK
Cindy, Stephanie and the entire family, out prayers and condolences during this difficult time. Mr Eddie was an amazing husband, father and grandfather.
- Peter and Anna Brennan, Rincon, Ga
I'm so very sorry for the passing of Mr. Eddie. Fond memories of him when me and Cindy were teenagers. Prayers and love to Cindy, Ms. Toni, and all the family.
- Natalie Durden, Swainsboro, GA
So sorry to hear of Eddie's passing because of the sadness he leaves behind and so glad he's home with Jesus. I wonder if he's caught up yet with the angel who saved us on that Kentucky highway so many years ago! Loads of love to Toni and Cindi from me and Deb.
- David and Debbie Wilson, Melbourne , Victoria Australia
Such a great friend. My favorite line of his was, "we be goin' now." We still use that one around here.
- Maryelaine and Terrell Harris, Birmingham, Al
Eddie was a fine Christian man and spend a lot of great times with Eddie at Allstate and the gun club. He will be missed by all that knew him. Toni prayers to you and family
- David Vaughn family, Savannah, Georgia
Sending my Sincere Condolences to you Toni and family. I have fond memories of y'all
- LTC(R) Loran G Bryant , Eastman , Ga
Toni, we are saddened by the loss of Eddie. We have great memories of serving the Walk to Emmaus with Eddie. His laughter and sense of humor were infectious. Our prayers are with you and your family!
- Larry and Carolyn Speir, Columbia, IL
I am so sorry of the passing of Mr Eddie. You are in my prayers. Sorry I can not come tomorrow , I am leaving early in the morning going out of town. Please know I will be praying for all of you. Mr Eddie was such a wonderful man and he will be missed..
- Kristina Davis, Savannah, Georgia
Toni, we have known Eddie since we got married in 1968 and he was not only our insurance agent, but a true personal friend. We are so sorry for your loss but so incredibly excited to Eddie!!! He has taken the trip he planned for years!!!! What a blessed assurance to know he was a Christian!!!
- Linda and Ron is Newham, Twin City, Ga
Toni, We have many fond memories of the time we shared with you and Eddie. We are praying for you and your family. In His ❤️ love, John and Kathy
- John and Kathy Beck, Fort Valley, Georgia
I am so sad to learn of Eddie's passing! He was a favorite person of my husband John's and I always loved seeing him as well. My prayers are with you Toni and the entire family!
- Elizabeth Riley Harrelson , Denver , CO
Eddie will be missed so much, you both have been very special friends. Joe said Eddie was his first boss when he worked in the Sears Garden Department and he was the best boss ever. Prayers for Toni and the family as you navigate this difficult time.
- Joe and Janet Lane, Savannah, GA
Services under the direction of:
Fox & Weeks Funeral Directors, Hodgson Chapel
912-352-7200
Visitation

10:00 AM to 12:00 PM on Thu, July 20, 2023

First Baptist Church of the Islands
6613 Johnny Mercer Blvd. (map)


SAVANNAH GA 31410

912-897-2142