We have been made aware that families being served by Fox & Weeks are being contacted by individuals requesting payment over the phone. Fox & Weeks will not contact a family requesting payment over the phone. Please contact the Savannah Police Department immediately if you are contacted and asked to make payment over the phone. Please contact Fox & Weeks if you have any questions.
Celebrating the life of
Lamar Poole Rabun, Jr.
February 04, 1948 - July 12, 2023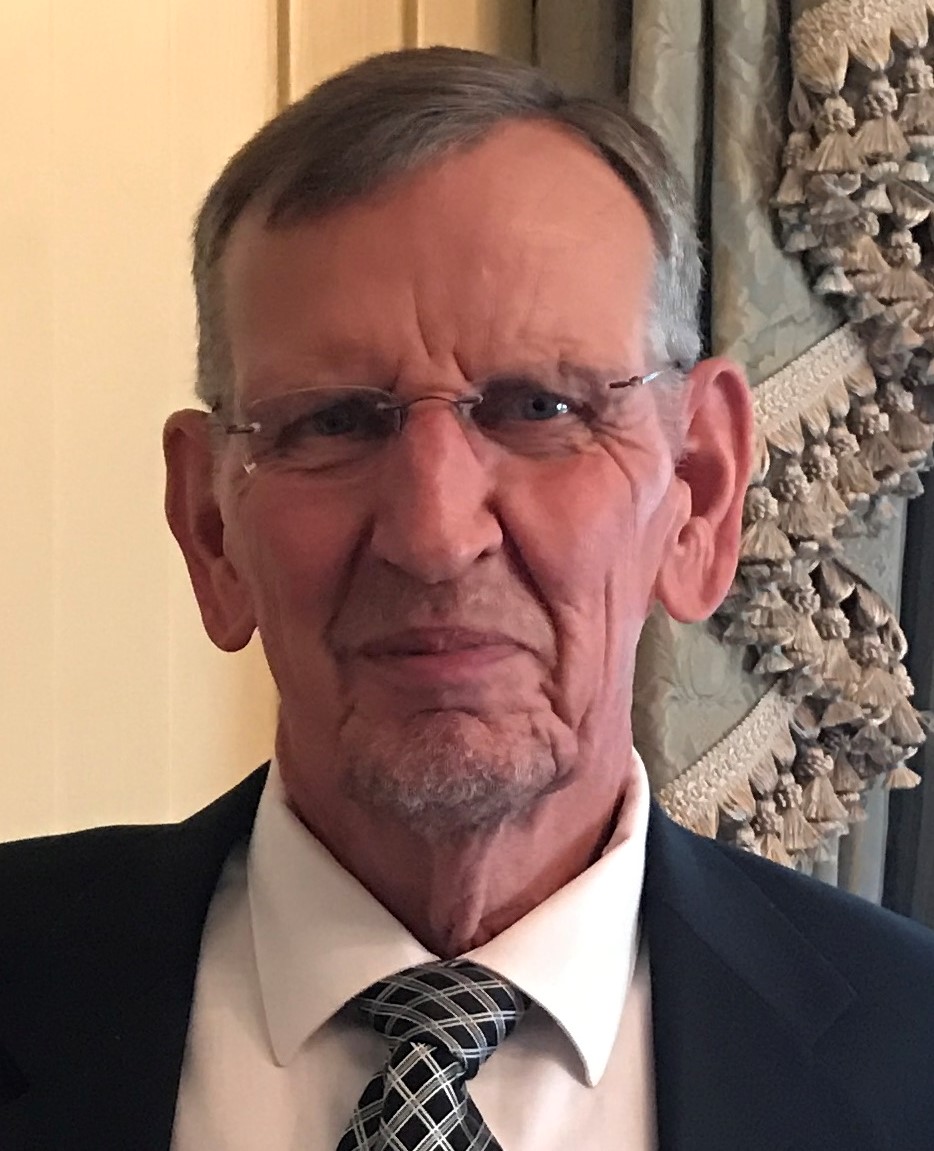 Mr. Lamar Poole Rabun, Jr., 75, of Savannah, passed away, Tuesday, July 12, 2023. He was born February 4, 1948, in Louisville, Georgia to the late Lamar Poole Rabun Sr., and Charlotte Dixon Rabun.
Lamar was a soft-spoken, genuine man who always had a snack in his pocket, a band-aid in his wallet, and a loving word on his lips. He was an expert consumer of sweets and the number one fan of his wife, beloved Pat Rabun's legendary baking, a skill he passed on to his children. Always the quintessential doer, Lamar was known for his perfectly manicured lawns, his expertly trained German Shepherds, and his ability to fix anything and everything.
Nothing brought Lamar more joy than gathering his whole family around the table for a good meal. He loved spending time with his children and grandchildren, and taught them to be conscientious. He modeled always being neat and tidy, caring for animals, and paying attention to the needs of the people around you. He poured wisdom, love, and patience into his children Paula, Drew, and Matthew. They all strive to model their father in their daily lives.
Lamar served his country faithfully as a member of the Air Force from 1968-1972. Throughout his life, he continued to proudly support the military and first responders. He also gave his unwavering support to the Atlanta Falcons, despite repeated disappointments. He never missed a birthday, anniversary, holiday, or special occasion, (except once to which he said it would never happen again) always remembering to send a card or text. He ended every message with "I love you."
He is survived by his wife, Pat Rabun; children, Paula Rabun Becker (John), Drew Rabun (Kristen), and Matthew Rabun; grandchildren, Colby Stoner, Paxton Rabun, Preston Rabun, and Theo Rabun; sisters, Sheila Johnson (Jerry) and Betty Phillips (Emory), and several nieces and nephews.
A visitation will be from 2:00 until 4:00, Sunday, July 16, 2023, at Fox & Weeks Hodgson Chapel followed by a funeral at 4:00. The interment will be at 11:00, Monday, July 17, 2023, at Greenwich Cemetery.
In lieu of flowers, please consider a donation in Lamar's memory to the 200 Club of the Coastal Empire. (https://www.our200club.com/)
https://foxandweeks.com/obituaries/o/9821/Lamar-Poole-Rabun,-Jr.
GUEST BOOK
Our thoughts and prayers are with your family. May Lamar rest in peace. Marilyn & Joe Zakrzewski
- Marilyn &Joe Zakrzewski , Savannah , Ga
Prayers and Sympathy
- Jack Segars (preacher Jack), Athens, Ga. 30606

A candle has been lit!
I will greatly miss uncle Lamar! I always said growing up uncle Lamar had a chair beside God, and now he gets the best chair at the table!
- Lauren Walker, Perrtt, GA
Thoughs and prayers to all of you--especially to Patsy--may memories comfort you and give you peace.
- Fred & Judy Stelts, Charleston , SC
We are deeply sorry to hear about the passing Lamar. Our deepest sympathy goes out to you at this difficult time. May happy memories of Lamar bring you comfort at this terribly sad time.
- Ken and Rebecca , Savannah , Ga
Pat, my heart is broken! I can't say what I want to here but I will see you soon! Give my love to the boys! I love you, girl!
- Brenda and Hollan, Bartow, GA
Mary, Shelia and all of Lamar's family, you are in my loving thoughts and prayers. I'm deeply saddened by the news of my Cousin Lamar's passing. I regret that we lost touch too long ago. We had some wonderful times at Granny's (Terry) home back in the day. My apologies for not being able to be with you at the Services. You will always be in my prayers. My love to all. Judy
- Judy (Terry) Wheeler , Grovetown , GA
Services under the direction of:
Fox & Weeks Funeral Directors, Hodgson Chapel
912-352-7200